Yunnan is located in the southwest of the People's Republic of China, which is in a mountainous area. More than half of Chinese minorities reside across this province, which is home to the largest number of ethnic minorities. There are quite a few attractions characterized by ethnic styles for this province has a long history and culture. Yunnan has diverse natural resources, such as snow mountains, plateaus, lakes and tropical rainforests and other natural scenery. There are numerous diversities of plants and animals in China. The mild climate and pleasant weather there, and unique landscapes contribute to this province becoming a hot spot for traveling. There are five UNESCO World Heritage Sites there, and many rivers, lakes and rainfall. It has been called the 'south of colorful clouds' in China. Many people travel to Yunnan for its wonderful scenery and for sparing leisure time.
Top Places to Visit in Yunnan
1. Lijiang Ancient Town
It is one of China's most famous ancient cities. The whole town is characterized by the local features, representing Naxi culture, with fascinating restaurants, bars and souvenir shops along the streets. The street is full of visitors at night, and Chinese and Western covers playing are enjoyed in bars, either. A rooftop platform provides stunning views over the town. It's leisure time resting for a couple of hours, enjoying the views, listening to music, and having some tea. Sifang Street is the center of Lijiang Ancient Town, located in Dayan Old Town, which is famous for its unique outlay. It was named after its square similar to an official seal. It's the heart of the culture and economic development of Lijiang. Baisha Old Town, unlike the prosperous destinations, is an original charm with a leisurely life.
2. Dali Ancient Town
Dali Ancient Town is situated on a plain between Erhai and Cang Mountains. These destinations are famous for their beautiful scenery. Erhai is one of the famous lakes in Yunnan. It's easy to take an overall view of the lake on a cruise trip, to view the snow-covered Cang Mountains. Catering is available on the ships. Sea-view room seems a good option for watching the sunrise and sunset. It is also famous for bird looking of Erhai. Flocks of seagulls fly there for it's warm there in winter. Cang Mountains are famous for 'wind, flowers, snow and moon'. Dali Ancient Town is a bit like the style of Lijiang. The streets are full of handicraft shops and cafes. Dali is also famous for producing many types of marble. Dali Stone is generally used for construction and decorations.
3. Xishuangbanna
Xishuangbanna is situated in the south of Yunnan, bordering Thai, Laotian, Vietnamese and Burmese. The weather all year round there is hot, not like the usual weather in mainland China. It's famous for nature and cultural resources, such as its warm climate, tropic fruits, rainforest, rare animals and plants, temples and local cuisine. There are abundant elephants and they are symbolized as lucky for locals. The well-known Water-Splashing Festival for the Dai minority attracts many visitors there, which lasts from April 13 to 15. Visitors usually try on Dai ethnic costumes and leisurely walk there. Mekong Starlight Night Market is a prosperous highlight, which is a nice place to experience the Buddhist culture and taste local food. Xishuangbanna Zongfo Temple is the most popular Buddhist temple attraction there, nearby Manting Park. It is splendid and magnificent, with a long history.
4. Stone Forest
It is a notable set of limestone formations, located in the Kunming capital of Yunnan Province. It is known as the 'First Wonder of the World'. It was named after the outlay of a forest of stones. Dense tall rocks arising from underground assemble a forest of stone to some extent. There are many shapes of rocks and caves. These rocks formed by limestone have been eroded over time under specific weather conditions, then came into alien shapes. It's a place attracting geologists. One highlight is, Greater & Lesser Stone Forests filled with huge stones and caves, presenting a stunning view of the karst region. Different shapes of stones formed nearly 3 billion years, look like animals or humans to some extent.
5. Yulong Snow Mountain
It's also called Jade Dragon Snow Mountain. The snow covers the peaks all year round and the clouds resemble, which is like a jade dragon. There are various wild animals and rare plant species. It is sacred in popular belief. The mountain gives locals water, wood and some natural resources. A cable car provides a panoramic view of the valley. While in winter, the waterfalls get freezing, which is a breathtaking scenic spot for watching. It's a spectacular view of watching the sunrise on the mountains and visiting the blue water in Blue Moon Valley on a clear day. Spruce Plateau, also called Yunshan Plateau, is grassland with gigantic spruce. These attractions are like wonderlands perfect for photography. Visitors can take some outdoor activities like skiing, hiking and scientific research.
6. Shangri-la
It's a place characterized by mystery, harmony and sacredness in Northwestern Yunnan. There are surrounded by mountains, forests and lakes. It's a nice place to experience the Tibet culture there, with such a long history. Visitors can take riding, go skiing, take biking around Napa Lake there. Napahai Nature Reserve is the largest grassland in Yunnan province, which consists of Yila Grassland and clear Napa Lake. Visitors are welcomed by the locals, and receiving hada, a piece of silk used as a greeting gift, from Tibetans is regarded as best wishes. And the locals' houses are open for travelers to visit and are decorated with distinct minority characteristics. Songzanlin Lamasery is the largest Tibetan Buddhist temple complex in Yunnan Province, which is more of a tourist destination than a monastic institution. Nearby lying the Pudacuo National Park, is a huge natural park with forests, lakes, meadows and other creatures.
7. Yuanyang Rice Terraces
It's also called Honghe Hani Rice Terraces, because it was built by Hani ethnic groups, and is located in Honghe prefecture. It's one of the World Heritage sites, with a long history and a large area. It's a complex system growing rice there because of the annual high rainfall and mountainous terrain. It not only provides locals with rice cultivation but presents splendid views. The color changes of the terrace as the sun moves provide a unique and diverse scenery. Sunlight shines on the water and reflects multi-colored terraces, which is a peaceful vacation experience. Duoyishu Scenic Area is the most beautiful place with breathtaking color changes on water reflected by sunlight and to watch the sunrise. Another highlight is Laohuzui Scenic Area. It owns the most dimension of the colorful hierarchy, just like a painting work with stunning views. The slopes are more rugged, like the shape of a horse.
What to Eat in Yunnan?
1. Fried Cheese
Through a special process, the milk becomes curds, unlike Western crumbly soft cheeses. The milk is strained and boiled in the first place and is separated from whey by stirring a few drops of vinegar, then becomes firm just like tofu. Cheese can be sliced and deep fried until the golden surface. Cheese curds can be stretched, which is called 'milk fans' or 'ru shan', then heated on a grill, and eaten by applying some jam. This kind of food is a specialty for visitors.
Rice Noodles
Crossing-the-bridge rice noodle is one of the famous food in Yunnan. There is folklore about the dish. A woman carrying soup doesn't get cold across a bridge for her husband, who studies on an island. The way of eating Crossing-the-bridge rice noodles is very interesting. It's required to put the dish, like noodles, meat, ingredients and other vegetables quickly into a bowl of spoiled soup, and then mix them to eat.
Stir-Fried Insects
They're a popular snack in Yunnan and are served as a normal dish in local restaurants. They're full of proteins, which is helpful for people to strengthen their body. There are many kinds of insects, such as grasshoppers, bamboo worms, ant eggs, bee larvae, dragonflies, cicadas and many others insects. Their taste is crisp and fragrant.
Southern Yunnan's Pu'er tea
Pu'er belongs to the category of black teas in the Eastern market, while classified as post-fermentation tea in the West. Yunnan has great conditions for growing tea, with fertile soil, and lots of rain, without extremely hot and freezing cold. Since its nice condition, Yunnan tea has a special flavor. The tea leaves generally are squashed into a 'tea brick' for easy storage. It can be kept for decades or even longer. There are two types of production: raw Pu'er and ripe Pu'er. The former is a traditional way of sun-dried and compressing, which lasts longer. The latter is formed under a complex process with a shorter period, which has a dark red-brown color. Xishuangbanna is one of the hometowns producing Pu'er tea.
Tips for Travelling to Yunnan
1. Even if it is warm in winter and cool in summer there, the temperature ranges a lot from day to night. Please attention to the weather, which is unpredictable, so a coat and an umbrella are necessary.
2. Ultraviolet ray is especially strong there, sunglasses and sunscreen are necessary.
3. In mountains and lakes, but basically cold there. Due to the high altitude in mountains, visitors may get oxygen starved. Under normal circumstances, carrying cans of compressed oxygen is helpful.
4. There are many insects in mountainous areas, so it's necessary to prepare some anti-allergy medicine and anthelmintics.
What Our Clients Say
"Great Customized Service", "Trip of A Lifetime", "Exceed All Expectations"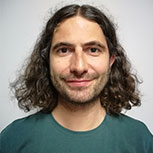 CONTACT A TRAVEL EXPERT
1-to-1 Service | Reply within 24hrs | Expert's Advice
SUBSCRIBE TO WIN A FREE TOUR
Subscribe to our newsletter for a chance to win a free 7-day Peru tour! And more insider travel news, exclusive offers, and inspiration will be sent straight to your inbox.