Yunnan has ideal conditions for growing tea. The Province has abundant rainfall, a mild climate, fertile land, and cloud-veiled mountains. According to historical records, Yunnan Province has been growing domesticated tea trees for over 2,100 years. In Yunnan Province, there are many ancient trees still producing tea. An 800-year-old tea tree is still growing on Nannou Mountain of Menghai County, a 1,000-year-old tea tree is growing in Bangwei of Lincang Prefecture, and a 1,700-year-old tea tree is growing in Bada of Menhai County. The tea produced from these ancient trees fetches extremely high prices.
Puer Tea:
One of the most famous teas to come from Yunnan Province is Puer. It got its name from Puer County in Yunnan, which did not produce the tea, but was a huge market on the Ancient Tea Horse Trail. What makes Puer Tea unique is that it ages like a fine wine and older-aged Puer Tea can go for tens of thousands of dollars. Puer Tea comes in two different kings, Sheng also called Green Puer, and Shou also called Red Puer. Sheng Puer Tea is not fermented. The tea leaves are picked, steamed, to stop the oxidizing process, and then pressed into molds. Shou Puer Tea is fermented. The tea leaves after picking are covered and allowed to ferment before being steamed and pressed into molds. Sheng Puer has been made for centuries, but Shou Puer was invented in the latter half of the 20th century. Its process was invented to imitate an aged Sheng Puer Tea. Originally, Puer Teas were pressed into molds. The resulting brick of tea was easier to transport and store. Now Puer Tea can be found shaped like cakes, bowls, balls, bricks, as well as loose leaves. Many people in China collect Puer Tea as an investment for future sale or consumption.
Yunnan Red Tea (Dian Hong):
Teas known as Red Teas in China are called Black Teas in the West. Yunnan Red Tea is most often produced for export, where it is often mixed with flavorings and other teas, or flowers. Yunnan Red Tea is a robust tea with a slightly flowery taste. In China, Yunnan Red Tea is brewed in either a porcelain lidded bowl or a Yixing Purple Grit Teapot. It is important not to over brew the tea or it will become bitter.
Contact us if you want to know more or need a tailor-made Yunnan tour.
What Our Clients Say
"Great Customized Service", "Trip of A Lifetime", "Exceed All Expectations"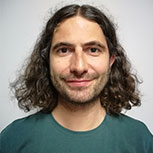 CONTACT A TRAVEL EXPERT
1-to-1 Service | Reply within 24hrs | Expert's Advice
SUBSCRIBE TO WIN A FREE TOUR
Subscribe to our newsletter for a chance to win a free 7-day Peru tour! And more insider travel news, exclusive offers, and inspiration will be sent straight to your inbox.