Beijing, the capital of China, is a visitor's dream. Filled with astounding historical architecture, museums, shopping, culture, and cuisine, Beijing has something for everyone. Life in Beijing is fast-paced and competitive, but it is because of this that this amazing city is so developed. Now is the perfect time to plan Beijing tours, because Beijing was the host of the 2008 Olympics, the city has received a facelift and many of its historic and world-famous sites have received comprehensive restorations making them appear as new while keeping their historical integrity intact.
For lovers of history, architecture, or simply beautiful places, Beijing is a paradise. The city is packed with ancient buildings, parks, museums, and some of the most modern and innovative architecture in the world.
Of course, no tour of Beijing is complete without visiting the Great Wall. Construction began in 221BC and didn't end until the Ming Dynasty (1368-1644). There are several areas for visitors to hike and each has its own difficulty level from fairly easy, to quite difficult. Some sections like Badaling Great Wall and Mutianyu Great Wall have been restored to their original splendor, and some sections are in ruins. Hiking along the Mutianyu and Badaling sections is relatively easy while hiking from the Jinshanling Great Wall to the Simatai Great Wall is much more physically demanding and could be a challenge to most people. The Simatai section is known as the Wild Great Wall, where the walls stretch along precipitous jagged mountain ridges, with some segments merely 60cm wide on the top of the walls allowing only one person to get through. The Great Wall is definitely the highlight of a Beijing tour, so as is a China tour. Different sections of it have their own merits and offer unbelievable photographic opportunities.
Being the Imperial Palace of the last two Chinese dynasties, the Forbidden City; is the largest palatial complex in the world and perhaps the most exquisite one. It was rumored to have 9,999 plus half rooms. Each building itself is a work of art and the home to some of the most beautiful works of art in the world. Every square inch of the palace is decorated with beautiful paintings, gold leaves, and works of art. The courtyards of each building were designed as a garden and even though no longer home to the emperor, the palace still holds a regal atmosphere.
The Temple of Heaven, where the emperors used to pray to heaven for good harvests to ensure the country's prosperity, is filled with ancient buildings known the world over for not just their beauty, but also their unique architectural styles. The Temple of Heaven is actually a huge sprawling complex with many areas. The local elderlies of Beijing like to come here in the early mornings to exercise, practice Taiqi and chat. The area just begs to be explored. Each section is separated by groves of ancient trees and visitors must walk amongst these groves to get to the other sections.
There are numerous sites worth visiting on your Beijing tour. One visit simply isn't enough. There is the fabulous Summer Palace, the Ming Tombs, and Sacred Road, Hutongs, Museums, Beihai Park, Drum and Bell Towers, Lama Temple, Prince Gong Mansion, Qing Dynasty Imperial Tombs, the list is endless.
Besides ancient architectural treasures, Beijing has its share of modern architecture. The National Center for the Performing Arts is China's premiere theatre venue. Its state-of-the-art theatres and performance halls rival any in the world. The Olympic venues the National Stadium (Bird's Nest) and Aquatic Center (Water Cube) are world famous. The New CCTV building is a feat of modern engineering that couldn't have even been built five years ago due to the complicated computations that needed to be done.
There are many cultural aspects to Beijing that shouldn't be missed. Peking Opera is the national opera of China and an important part of Beijing life and is enjoyed throughout the world. Beijing's hopping nightlife has something for everyone. Beijing's shopping and fine dining are some of the best in the world.
Beijing has something for everyone. It is an ancient city filled with mystery, as well as a modern metropolis filled with the most modern of amenities. Most visitors who come to Beijing always leave feeling like there is so much more to see and counting the days until they can return.
Need any inspiration? Check out our Beijing travel tips.
Contact us for a tailor-made China tour!
Recommended Beijing Tours
Related Posts You May Like
What Our Clients Say
"Great Customized Service", "Trip of A Lifetime", "Exceed All Expectations"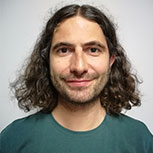 CONTACT A TRAVEL EXPERT
1-to-1 Service | Reply within 24hrs | Expert's Advice
SUBSCRIBE TO WIN A FREE TOUR
Subscribe to our newsletter for a chance to win a free 7-day Peru tour! And more insider travel news, exclusive offers, and inspiration will be sent straight to your inbox.