The hutong tour part of Beijing tours is a unique cultural experience that allows you to take a glance at the traditional local life. Beijing's famous Hutongs or alleyways are unique housing structures that have been home to Beijing's families for centuries. A "Hutong" is an ancient city alley or lane typically lined with Siheyuan (the traditional residential areas of the people of Beijing, also known as the Beijing Quadrangle). In fact, a Hutong is a passage formed between the walls of Siheyuan. A Siheyuan is a walled compound of small buildings surrounding a courtyard. Most Hutongs run east-west because many Siheyuan faces south for better lighting. Most are narrow alleys but some are wide streets that run for several kilometers. Hutongs are a glimpse into local people's lives. Many families have lived in a single Hutong for centuries.
Hutongs are windows into common Beijinger's culture and history. It is said that there are still about 4.550 Hutongs left in Beijing. Most of them were built during the Yuan (1271-1368), Ming (1368-1911), and Qing (1644-1911) Dynasties. Traditionally only one family lived in one Siheyuan, but after the founding of the People's Republic of China, many families would live together in a single Siheyuan. Since most people have spent their entire lives in a single Siheyuan, everybody gets to know everybody else in their area and a single Hutong becomes like a small village within the larger metropolis of Beijing.
Most Hutongs have their own shops and artisans and most families never need to leave their own Hutongs to get their daily necessities. Families tend to watch out for each other and help take care of each other's children and in the evenings most of the Siheyuans are empty and their residents step out into the alleyways to take a stroll, play chess or mahjong, play sports, or just chat. It is a unique form of living that has gone on for many centuries.
The ancient alleyways often give no indication of the treasures that lie within their grey stone walls. Some gates are highly ornamental with stone lions, or stone drums and colorful carvings on the main gate uprights, and some gates are simple and unadorned. Peeking into open gateways can reveal simple houses or spectacular mansions. Each twist and turn in the alleyways offers new surprises. Touring the hutongs by bike or by pedicab is the best way to fully appreciate their amazing microcosms of life.

In Beijing's Hutongs, you can find small shops, bakeries, liquor and cigarette stores, markets selling vegetables, hair salons, bicycle repair shops, public telephone booths, and even tourist shops. There are also small stalls that sell small handmade snacks.
There are several large Hutong areas left in Beijing, such as the Bell and Drum Towers area, the Shichahai District, the Niujie (Ox Street), and the Qianmen area. The most famous and commonly visited Hutong area is the Bell and Drum Towers area and the Shichahai District.
Visitors exploring Hutongs can get close to the people who live there. Hutongs are streets full of life and stories. They represent a communal world of neighbors and shared lives. It is quite a contrast to leave the bustling city streets and step into the quiet Hutongs where people sit in front of their houses chatting and elderly men play chess surrounded by spectators while children play on the narrow streets. Many visitors are invited into a local's house and get the chance to sit on a short bamboo chair in front of a short tea table to drink tea while cracking open some sunflower seeds and chatting with them like old friends. If lucky enough to be there during meal time, visitors are often invited to a family "banquet" made of local dishes. It is a step back in time and visitors quite easily forget that they are in the middle of one of the busiest metropolises in the world. It could be the most memorable experience of your Beijing vacation.
Hutongs are a wonderful experience that should not be missed. Many Hutongs are time capsules carefully preserving a bit of the past. It gives tourists in Beijing a chance to step back in time and experience what Beijing life was like for centuries.
Want a private China tour including the Hutongs, start tailoring now.
Recommended China Tours Including Beijing
Related Posts You May Like
What Our Clients Say
"Great Customized Service", "Trip of A Lifetime", "Exceed All Expectations"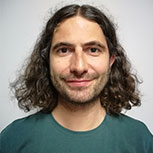 CONTACT A TRAVEL EXPERT
1-to-1 Service | Reply within 24hrs | Expert's Advice
SUBSCRIBE TO WIN A FREE TOUR
Subscribe to our newsletter for a chance to win a free 7-day Peru tour! And more insider travel news, exclusive offers, and inspiration will be sent straight to your inbox.