Located 25 miles north of Chengdu City, the Sanxingdui Museum (Three Star Piles Museum) houses relics from one of the most important archaeological discoveries of the twentieth century. The museum was named for the Sanxingdui archaeological site, in which two caches of the ancient Shu Kingdom bronze artifacts were found.
Sanxingdui refers to the three large mounds of earth at the site. Legend says that the Heavenly Emperor three down three handfuls of dirt, which became three mounds. Archaeologists have recently discovered that the three earth mounds at Sanxingdui are actually the southern walls of an ancient city that were built of rammed earth. Due to centuries of erosion, the wall was worn down to appear to be three mounds.
The Sanxingdui archaeological site was discovered by chance, when in the spring of 1929 a farmer, digging a ditch, discovered a piece of jade. In 1933 systematic excavations began and continued for more than fifty years. In early 1986 two large pits were unearthed, yielding more than one thousand bronze, gold, and jade artifacts. These discoveries stunned the world. The bronze artifacts found at the site were particularly interesting due to their high level of sophistication, and sheer size. The discovery of these ancient artifacts opens more questions about the ancient Shu Kingdoms than they answered. The bronzes found in the pits are either ceremonial or religious objects. One of the most impressive artifacts is the statue of a man standing 2.62 meters in height and weight over 180 kilograms. His left hand is raised, his right arm is folded across his chest, and was obviously holding something, but it is unknown what it was. His shape and pose have never been seen before. Bronze heads and masks were also excavated at the site. It is unknown what they were used for, but their artistry is remarkable.
The Sanxingdui Museum opened its doors in October of 1997. This comprehensive museum covers an area of over 4,000 square meters. The museum is divided into four exhibition halls, which display more than 1,000 artifacts from the Sanxingdui archaeological site. Each of the four exhibition halls has its own theme. In May of 2004, a new exhibition hall was opened. This new hall exhibits the jade, gold, and pottery artifacts uncovered at the site, while the older halls were remodeled to exhibit the bronze works. The grounds of the museum were designed with many trees, flowers, rocks, and water features, making it a very beautiful and relaxing environment in which to visit these archaeological wonders.
Contact us for more Chengdu tours or a tailor-made China tour with Sanxingdui Museum.
Recommended China Tours Including Chengdu
What Our Clients Say
"Great Customized Service", "Trip of A Lifetime", "Exceed All Expectations"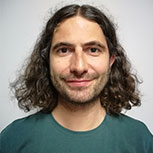 CONTACT A TRAVEL EXPERT
1-to-1 Service | Reply within 24hrs | Expert's Advice
SUBSCRIBE TO WIN A FREE TOUR
Subscribe to our newsletter for a chance to win a 5-day Japan tour for two people! And more insider travel news, exclusive offers, and inspiration will be sent straight to your inbox.