Chengdu, like all major Chinese cities, is a shopper's paradise. As a gateway to Tibet, Chengdu has been a center for commerce for centuries. Marco Polo even mentioned Chengdu. Shoppers in this city can purchase anything from name-brand fashions and electronics to local arts and crafts. It is a wonderful place for visitors to get souvenirs that cannot be found anywhere else in the world. Chengdu has two main shopping districts. Chun Xi Lu, located close to downtown, and He Hue Ci, the wholesale district.
Chun Xi Lu Shopping District
Chun Xi Lu shopping district is the hippest and most popular shopping district. It is quite large and its main street is on the north, and south axis. The main entrances to Chun Xi Lu are on the north and south ends of the main shopping street and this is where taxis drop off visitors. Chun Xi Lu is a pedestrian street, which means that no vehicles are allowed on it making it a safe place to stroll and do a bit of window shopping. On either side of Chun Xi Lu are tall and modern shops selling modern fashions, electronics, and jewelry. There are also many restaurants and small snack stands that sell Chengdu's famous local cuisine.
He Hua Ci wholesale Shopping District
He Hua Ci wholesale shopping district is much larger than Chun Xi Lu. It is where individual shoppers and wholesale buyers from other shops go for their needs. This market is so large that it would take several days to see everything. The He Hua Ci shopping district is organized into categorized sections, so finding things is fairly easy. It does not have name-brand items, but what it does have is quite affordable. It is a bargainer's paradise. The first price quoted is usually far higher than the shopkeeper would accept. Usually, the more items you purchase, the lower the price accepted becomes. The general rule is to offer less than half of the quoted price and work up from there. Since the market is organized into sections many it is easy to shop for prices. It is always a good idea to shop around to make sure that you get the best prices.
Night Market
Chengdu has a night market located near the Jiang Hotel and the Minshan Hotel. This market has a great atmosphere and is a great place to pick up souvenirs. This market offers everything from embroidered silk to statues of Chairman Mao. It is important to bargain. Prices are not set in stone and quoted prices will be much higher than what the stall owner will accept.
Jinli Ancient Street
Opened in 2004 Jinli is a street designed in the style of The Qing Dynasty. Its many shops, teahouses, bars, and restaurants are designed with traditional architectural styles. This street proudly displays the customs and culture of Chengdu. In the evening is when Jinli Ancient Street really comes to life. The streets are lit with traditional red lanterns and the locals come out to walk the street and do some window shopping. It is an excellent place to purchase arts and crafts unique to Chengdu.
Chengdu has many unique specialties that cannot be found anywhere else in the world. These items besides being beautiful are quite functional and excellent things to take home to remember your trip to Chengdu.
Bamboo Products
Chengdu has an ideal climate for the growing of bamboo. Besides being the main food source for Chengdu's most famous residents, the Giant Pandas, bamboo has been used for household items and as an art form for centuries. Most of these bamboo items are quite fashionable in the west and can be found at major stores at a much higher price that can be found in Chengdu. One art form that Chengdu is famous for is weaving bamboo onto porcelain objects. The artisans first take a piece of porcelain like a teapot, or bowl, and weave very fine bamboo around it to form a very tight covering. The bamboo is dyed in different colors, and the finished result is very beautiful. Chengdu's bamboo is often used to make baskets, and fans, and is carved into walking sticks.
Lacquerware
Chengu is one of the major producers of lacquerware in China. With a history of over 2,000 years, Chengdu's lacquerware is renowned for its beauty, shine, and ability to resist rotting and aging. In 1972 two Han Dynasty tombs (206B.C.-24A.D.) were excavated revealing a large number of Chengdu lacquerware pieces. The lacquerware had not aged and had kept its shine. The production of lacquer ware has remained unchanged for thousands of years. Artisans take a wooden, or bamboo base, and coat it with many thin coatings of lacquer. It takes over 72 procedures to produce one piece of lacquer ware. Few visitors to Chengdu can leave without taking at least one piece of lacquer ware home with them.
Shu Embroidery
Chengdu's Shu Embroidery is famous for its softness and color. With its unique technique and elegant colors, Shu Embroidery looks like Chinese traditional paintings embroidered on silk. It has a history of over 2,000 years and is one of China's four famous embroidery styles. Shu Embroidery has been an integral part of ethnic minority clothing, and home decorations. Today, it not only has functional uses but artistic as well. Shu Embroidery can be found on quilts, pillowcases, clothing, shoes, and purses.
Contact us for a tailor-made China tour incl. Chengdu.
Recommended China Tours Including Chengdu
What Our Clients Say
"Great Customized Service", "Trip of A Lifetime", "Exceed All Expectations"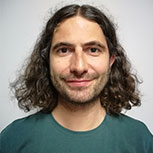 CONTACT A TRAVEL EXPERT
1-to-1 Service | Reply within 24hrs | Expert's Advice
SUBSCRIBE TO WIN A FREE TOUR
Subscribe to our newsletter for a chance to win a free 7-day Peru tour! And more insider travel news, exclusive offers, and inspiration will be sent straight to your inbox.