Chengdu is an ancient city and has many unique ancient and modern cultural aspects that can be found nowhere else as well as a jumping nightlife. Being a transportation hub and the gateway to Tibet since the ancient Silk Road, Chengdu's unique culture is a melting pot of different cultures from throughout China and western Asia.
Sichuan Opera:
Sichuan Opera is famous throughout Sichuan, Yunnan, and Guizhou Provinces. Sichuan Opera is an important part of Chengdu culture, and one of the contributing styles that became Beijing's famous Peking Opera. Developed over centuries, the present form came about during The Qing Dynasty (1644-1911). Besides normal singing and martial arts, Sichuan Opera has many unique features that set it apart, features such as fire breathing, changing faces, and juggling pottery. Sichuan Opera is far less formal in style than Peking Opera and the role of the clown holds a comparatively large part of each opera.
The changing faces part of Sichuan opera is performed by an actor wearing a silk mask that looks similar to a Peking Opera mask. The actor struts and spins around the stage. When the actor spins around or jerks his head, his mask is changed for another. An experienced actor can have dozens of masks that he can change. Most visitors try to figure out how it is done, but it is done with such speed that its secret cannot be discerned. It is very similar to watching a magic show in the middle of an opera. Fire breathing is another important and spectacular part of Sichuan Opera. An actor in a mask shoots huge balls of fire out over the audience's head. It is perfectly safe and quite exciting.
Tea Houses:
Visitors to Chengdu will find there are a lot of teahouses scattered throughout the city. Drinking tea has become a quintessential part of Chengdu people's daily life. Because of this, Chengdu has formed a special tea culture all its own which attracts visitors from across China, and around the globe. For Chengdu locals, it is very important to have the proper atmosphere to enjoy their tea. For most people, the perfect place would be a teahouse. The most popular location for teahouses in Chengdu is along the south bridge of Dujiang Weir, where the scenery is wonderful and the weather is pleasant. One of the most unique parts of Chengdu's teahouses is the community atmosphere. Everyone from infants to the elderly comes to the teahouses to relax, do business, chat with friends, or just drink tea. Many elderly come to the teahouses early in the morning and do not leave until late at night. Normally when somebody decides to leave, they give what remaining snacks they have to the table. It is the perfect place to meet new friends. There are also people wandering the teahouses offering to clean out patron's ears or cut their fingernails. They wander through the crowds with handfuls of metal tools that they use. It may look a little scary, but it is a wonderful experience.
Chengdu has one of the few remaining bastions of true teahouse culture left in China. It is a wonderful experience for Locals and visitors. It is something that should not be missed because the only way to truly understand it is to experience it.
Night Market
Chengdu has a night market located near the Jiang Hotel and the Minshan Hotel. This market has a great atmosphere and is a great place to pick up souvenirs. This market offers everything from embroidered silk to statues of Chairman Mao. It is important to bargain. Prices are not set in stone and quoted prices will be much higher than what the stall owner will accept.
Jinli Ancient Street
Opened in 2004 Jinli is a street designed in the style of The Qing Dynasty. Its many shops, teahouses, bars, and restaurants are designed with traditional architectural styles. This street proudly displays the customs and culture of Chengdu. In the evening is when Jinli Ancient Street really comes to life. The streets are lit with traditional red lanterns and the locals come out to walk the street and do some window shopping. It is an excellent place to purchase arts and crafts unique to Chengdu.
Bars and Clubs:
Chengdu's residents are very proud of their ancient culture, and heritage, but also love spending the night in a more lively and modern fashion. With the influx of investment come not only skyscrapers but a lively bar scene. Areas such as Renmin South Road and west of Yangshi Street feature many cafes, discos, and karaoke bars. Chengdu's local beer named "Blue Sword" is perfect to wash down Chengdu's spicy cuisine. These nightspots are good places to meet other travelers and exchange stories or make friends with local residents. The lively night scene in Chengdu gets quite lively and stays open until the wee hours of the morning.
From traditional teahouses, and theaters to modern pubs and clubs, Chengdu people know how to enjoy the night. Every corner in Chengdu offers the warmest welcome.
For more details about Chengdu travel, check out our Chengdu Travel FAQs.
Recommended Chengdu Tours
What Our Clients Say
"Great Customized Service", "Trip of A Lifetime", "Exceed All Expectations"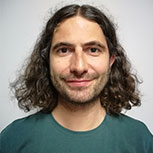 CONTACT A TRAVEL EXPERT
1-to-1 Service | Reply within 24hrs | Expert's Advice
SUBSCRIBE TO WIN A FREE TOUR
Subscribe to our newsletter for a chance to win a free 7-day Peru tour! And more insider travel news, exclusive offers, and inspiration will be sent straight to your inbox.