Acrobatic Art of China
History of Chinese Acrobatics
Dating back to the Warring States Period (475-221BC), acrobatics in China enjoys a history of over 2000 years. It is one of the art forms most popular among the Chinese people. By 300 BC, such skills as walking on 3-meter high stilts and juggling 7 daggers at a time had been developed in China. In the Han Dynasty (202BC-220AD), the acrobatic show became important amusement frequently enjoyed at palace banquets as well as celebrations of the common people.
Development of Chinese Acrobatics
Ancient acrobatics was handed down from generation to generation. Today, acrobatics has developed into a kind of performance art. In the past forty years, many Chinese acrobatic troupes have toured more than 100 countries and regions of the world and promote friendship and cultural exchanges. So far, China has won 85 gold prizes at international acrobatic contests. The superb skills of Chinese acrobats have been praised by people all over the world, and China has been recognized as the leading country in the acrobatics field. Now, there are nearly 100 acrobatic troupes above the county level and thousands of non-governmental acrobatic troupes.
The acrobats in modern China have set up a designing and directing system aimed at creating graceful stage images, harmonious musical accompaniment, and good supporting effects of costumes, props, and lighting in order to bring about a fully developed stage art.
Training
A high-level acrobatic program needs excellent technique coaches and much preparation time before it is ready to be performed on stage. To become competent acrobats, students must begin practicing the basic skills at an early age of only 6 or 7. Because the techniques employed in acrobatics are extremely difficult and risky, students must endure a good deal of pain for their gain. The training is long, hard, and intense.
Acrobatic shows in China
Acrobatics is an interactive art form. Whether you are old or young, educated or illiterate, you can appreciate it as long as you can see. There is no language barrier or cultural border. When you watch a Chinese acrobatics show, you are strongly impacted both mentally and physically. It is truly an unforgettable experience. It should not be missed especially when you take a Shanghai tour since outstanding acrobatic shows are presented in this metropolitan city.
Traditional Acrobatic Acts
Lion Dance - Two acrobats vividly portray the lion's strength and agility as well as the playful side of the lion's character.
Cycling Feats - Acrobats display a variety of postures on the bicycle, resembling a peacock fanning its feathers.
Tight-Wire Feats - Acrobats perform such difficult feats as cartwheels and somersaults on a trembling wire.
Hoop Diving - Performers are graceful and agile in their movements and demonstrate incredible dexterity.
Plate Spinning - A group of girls do a full acrobatic routine while spinning plates so delicately they look like gently waving flowers.
Pagoda of Bowls - A talented gymnast wows the crowd by flipping ceramic bowls onto her head while walking on a springboard.
Contact us for a tailor-made China tour.
What Our Clients Say
"Great Customized Service", "Trip of A Lifetime", "Exceed All Expectations"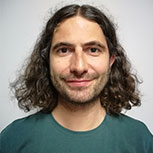 CONTACT A TRAVEL EXPERT
1-to-1 Service | Reply within 24hrs | Expert's Advice
SUBSCRIBE TO WIN A FREE TOUR
Subscribe to our newsletter for a chance to win a free 7-day Peru tour! And more insider travel news, exclusive offers, and inspiration will be sent straight to your inbox.