Beijing Roast Duck is the most famous and delicious of all Beijing's culinary dishes. With its tempting color, crispy skin, tender meat, and gorgeous appearance, Beijing Roast Duck is known as one of the best dishes in the world. A visit to Beijing is not complete without trying this tasty dish.
History
Road Duck has a history of over 1500 years in China. This dish was one of the famous dishes of the Southern Song Dynasty (420-478 AD). After the establishment of the Yuan Dynasty (1279-1368 AD), this dish was introduced to Beijing and was listed on the menu of the royal family. During the Qing Dynasty (1644-1911 AD), it was named Beijing Roast Duck and it became extremely famous once commoners got a chance to try this amazing dish.
How to Make Beijing Roast Duck?
Beijing's two most famous Roast Duck Restaurants, Quanjude and Bianyifang, each has its own method for making Beijing Roast Duck. Quanjude roasts its ducks in an open oven. The duck is marinated in their special marinade and hung in the oven over a wood fire, so the smoke from the fire can help flavor the meat. Date or Pear wood is used, and it takes approximately 40 minutes for the duck to be fully roasted. Bianyifang roasts its ducks in a closed oven that uses a straw fire. Before being put into the oven, the duck is filled with soup, so that the duck is roasted on the outside, and boiled on the inside, which adds a unique flavor to the duck.
How to Eat a Roast Duck?
Usually, the roast duck is cut into one hundred and twenty slices before being served to customers. First, a special sauce is brushed onto some small thin pancakes. Then thin slices of green onion, garlic sauce, and duck slices are placed on the pancake. Finally, it is wrapped and eaten. If one feels this method is not to their liking, they can simply dip the duck slices into white sugar and then eat it. Another popular way to eat Beijing Roast duck is to put thinly sliced garlic, cucumber, and duck slices into a hollowed sesame bun. Not just the duck's meat is eaten, but other parts are also made into wonderful and adventurous dishes. Another of Beijing's favorite dishes is the famous duck bone soup.
Where to Eat:
To enjoy the Beijing Roast Duck, you can visit the famous Quanjude Roast Duck Restaurant or the Bianyifang Roast Duck Restaurant.
Quanjude Roast Duck Restaurant
Quanjude (Group) Co. LTD is located at No.14, Qianmen West Street, in Beijing. This famous restaurant was established in 1864. It has more than 200 branches located in Beijing, some of China's larger cities, and abroad, making it the largest roast duck restaurant in China.
Since its establishment, Quanjude has created over 400 different dishes, each with a unique flavor to serve the customers. Many government leaders, officials and VIPs from nearly 200 countries and regions have visited Quanjude Roast Duck Restaurant and had the well-known all-duck banquet. With its high quality, considerate services, and unique roasting techniques, Quanjude enjoys a very high reputation among domestic and overseas consumers. In 1999, it was awarded the title of 'China Renowned Trademark'.
What Our Clients Say
"Great Customized Service", "Trip of A Lifetime", "Exceed All Expectations"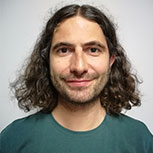 CONTACT A TRAVEL EXPERT
1-to-1 Service | Reply within 24hrs | Expert's Advice
SUBSCRIBE TO WIN A FREE TOUR
Subscribe to our newsletter for a chance to win a free 7-day Peru tour! And more insider travel news, exclusive offers, and inspiration will be sent straight to your inbox.