Cheongsam (Qipao)
Qipao is a traditional Chinese one-piece female dress with distinctive Chinese features. It is featured by a stand collar, right side opening, fitting waist and bottom, and slip bottom, which can fully set off the beauty of the female shape. Qipao is like a wonderful blossom in China's bright-colored fashion scene. Because of its unique charm, many women wear it to show their special grace. No wonder it enjoys growing popularity in the international world of high fashion. Sometimes Qipao is also called cheongsam but strictly speaking, cheongsam only refers to male dress.


History of Qipao
With a history of more than 300 years, Qipao originated from Manchu women's typical dress. During the Qing Dynasty (1636-1912AD), Han people are forced to dress in Cheongsam instead of Han Chinese clothing. In the early 20th century, it was modified to be more suitable and comfortable yet retained the craftwork of traditional ones. It is said that Qipao is the earliest fashion for women in Shanghai. This charming and figure-hugging dress would be the best souvenir that you'd like to bring home when you do a Shanghai tour.


Qipao Style
Qipao has been experiencing constant changes with the fashions of different ages. There is a wide range of Qipao styles.
Original Qipao: The first and "traditional" qipao when introduced to the larger Han population was wide, baggy, and rather loose. It covered most of the woman's body.
Modern-day Qipao Features: straight collar, right placket, tight waist, knee-length, and slits on both sides. Either be long-sleeved or short-sleeved. The new-style one is associated with new features and a lot of modern design elements in color, cutting, and match, which are mainly embodied in the change of the bottom, as well as diversified materials.
The neck styles: are high-neck, low-neck, and neck-less styles.
The Sleeves: long-sleeve to short-sleeve and sleeveless.
The Slits: high and low-slit styles.
The Placket Patterns: Ruyi plackets, Pipa plackets, Slant-cut plackets, Double plackets, etc;
The Fancy Patterns on Qipao:
- Peony: Chinese National Flower. The peony symbolizes richness and prosperity and it is the most favored flower in China.
- Lotus: symbolizes beauty and purity
- Chrysanthemum: symbolizes longevity
- Fish: a symbol of prosperity
- Dragon: symbolizes "Supreme Power"
- Phoenix: beauty and purity


Shanghai Style Qipao
The Shanghai-style qipao was formed in the 1930s when people began to wear a western jacket, overcoat, or sweater over a qipao.
The modern version of the qipao was first developed in Shanghai around 1900 when the Qing Dynasty came to an end and people eagerly sought a more modernized style of dress.


Where to tailor-make a Qipao
Although it is possible to find a made-up Qipao that is formfitting, it's better to have one that is tailor-made for you in a custom Qipao shop. Shanghai boasts some of the best Qipao custom shops in China. It's easier for you to find a good one here than in any other place. Traditional or fusion style, silk or common fabric, you own the flexibility.
What Our Clients Say
"Great Customized Service", "Trip of A Lifetime", "Exceed All Expectations"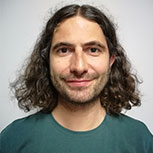 CONTACT A TRAVEL EXPERT
1-to-1 Service | Reply within 24hrs | Expert's Advice
SUBSCRIBE TO WIN A FREE TOUR
Subscribe to our newsletter for a chance to win a free 7-day Peru tour! And more insider travel news, exclusive offers, and inspiration will be sent straight to your inbox.