China Odyssey Tours Frequently Asked Questions
Necessary Travel Document
What documents are needed for visiting China?
1) All foreigners to China must have a valid passport and a China visa. Note that the passport should be valid for a minimum of 6 months after your visit to China and the visa should be approved before you enter China. The most common type of visa is a single-entry visa which is usually valid for 3 months and allows a maximum stay of 30 days.
2) Visit Tibet: to enter Tibet, foreigners must hold a Tibet travel permit which shall be obtained 15 days before entering Tibet. A Tibet permit is sufficient if you only stay in Lhasa, however, if you want to extend to the "unopened" areas, an Alien's travel permit issued by the PSB of Tibet is required. In addition to a travel permit, a fitness certificate from a registered doctor is also required to show that you're fit to travel and your blood pressure and heart condition are normal to acclimatize to the high altitude of Tibet.
3) Visit Hong Kong: People from most countries are exempted from applying for a China visa if only travel and stay in Hong Kong.
4) Just in case of need, we suggest you bring your medical record attached with your doctor's name, address and phone number, emergency contact name and phone number, and your insurance company's name, address, and phone number.


How to get a visa?
It can be quite easy to obtain a China visa, which usually permits you to stay in China for one month.
For citizens of the United States of America or Canada, there are several ways of obtaining a China Visa:
1) Contact the China National Tourist Office in New York or Los Angeles.
2) Contact your travel agent or visa services.
3) Obtain it directly from the Chinese embassies or consulates.
4) You can contact us. We can give you detailed instructions to help you process your visa application after you booked your tour to China with us.
5) For tourists from other countries, please inquire with your nearest PRC embassies or consulates, or contact us, we can help anyone with a valid passport to process applications for a China visa. For more information, please refer to the Visa& Passport page.


What is used for visa application?
To obtain a visa you have to fill in an application form and provide a passport photo (head-only, full frontal, white background, approximately 1-1/2" by 2") obtained from any "passport photo" service. The processing of your application will take about 7 working days. It's more likely to take a longer time if you travel to Tibet because the Chinese embassy must get the approval of the Tibet Tourism Administration to issue a visa.


What type of visa do I need?
For most travelers to China, a single-entry visa will be enough. This kind of visa usually has 3 months of validity from the date of issue. You can stay in China for less than 30 days.


Can I get a Chinese Visa in Hong Kong? And how?
Yes. It's pretty easy to get a Chinese Visa in Hong Kong from the Ministry of Foreign Affairs or agents/tour companies who are specialized in applying for visas.


Should I need to apply for a visa again after leaving and re-entering mainland China?
The answer is yes. A double or multiple entry visa is needed to apply for even just left for Hong Kong/Macau and then re-enter mainland China.


If I want you to send me an invitation letter, what kind of information do you need from me?
We need the following information:
1) The date of your entering China;
2) How many days do you plan to stay in China;
3) Cities that you plan to visit;
4) Name (must be the same as those on your passport);
5) Gender;
6) Date of birth;
7) Passport Number;
8) Passport expiration date;
9) Occupation;
10) Telephone- fax number and your email address;
11) Your address.


Do I need to buy travel insurance before I go to China?
Though China Odyssey Tours endeavors to make your tour in China delightful and worry-free, we highly recommend that all travelers should purchase comprehensive travel insurance from reliable insurance providers on their own before leaving home for the tour.
See the top10 China tours or contact us for a tailor-made China tour.
What Our Clients Say
"Great Customized Service", "Trip of A Lifetime", "Exceed All Expectations"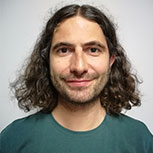 CONTACT A TRAVEL EXPERT
1-to-1 Service | Reply within 24hrs | Expert's Advice
SUBSCRIBE TO WIN A FREE TOUR
Subscribe to our newsletter for a chance to win a 5-day Japan tour for two people! And more insider travel news, exclusive offers, and inspiration will be sent straight to your inbox.