Overview
There is a proverb in China, saying "East or west, Guilin's scenery is the best". Well, this may be a bit exaggerated, but it is true that the karst landscape of Guilin is world-renowned and millions of travelers come to Guilin every year, to take in its magical karst hills, bizarre caves and enchanting rivers.
What is Karst?
Karst is a landscape formed by the dissolution of soluble bedrocks (mainly carbonate rocks such as limestone, dolomite and gypsum), featuring sinkholes, caves and underground streams. Karst's topography is relatively fragile and unstable in geographic terms, yet it creates fabulous and unique landscapes around the world. South China is a typical region of karst topography, where Guilin's hills and caves, Yunnan's Stone Forest, and Guizhou's Xiaoqikong are the best examples.
Why does Guilin have a fantastic karst landscape?
It is estimated that some hundred million years ago, the area where Guilin is located was a gulf. In the long years, the seabed was covered with thick calcareous sediments, which were slowly dissolving and shaped by the salty sea water at the same time. Thus the original appearance of Guilin's hills and caves had been formed. Later came the movements of the earth's crust, and the seabed rose, cracked and gradually formed the landscape of Guilin. After millions of years, with erosions of the wind, rain, and rivers, the hills and caves developed into what we can see today, fantastic and unbelievable.
Famous karst hills and caves in Guilin
Reed Flute Cave (芦笛岩)
- Touring hours: about 1 hour
- Location: about 20 minutes drive from the downtown of Guilin city
- Opening hours: 7:30 am - 5:20 pm between Apr. - Nov.; 8:00 am - 4:50 pm between Dec. - Mar.
Reed Flute Cave is regarded as the Art Palace of Nature and I guess you'll understand why when you walk into it. It is about 240 meters long, while the touring distance is about 500 meters. During your journey through this fantastic cave, you'll feast your eyes on the imposing stalagmites, stalactites and columns, which make up so many vivid scenes such as a garden full of vegetables, a virgin forest where birds are flying and lions are playing around, a dreamy snow mountain and a grand palace that seems from a novel, etc.
Tips:
1. The entrance and exit are at the hillside. Visitors need to walk upstairs (about 2 minutes) to enter the cave and walk down for about 5 minutes when finishing sightseeing. Inside the cave, there are some stairs as well. Considering this, it is not recommended for travelers with mobility issues.
2. There is one entrance in and one exit out, with lights showing the directions. Don't worry about getting lost during sightseeing.
3. The steps inside the cave may be a bit wet and slippery, especially on rainy days. Please wear comfortable shoes and watch your steps during sightseeing.
Nine Horse Nine Fresco Hill along the Li River (九马画山)
- Location: about 60 kilometers away from the downtown
- It can be seen when taking a boat cruise on the Li River to Yangshuo. No shore excursion, but the boat will slow down so that visitors can admire its uniqueness
Nine Horse Nine Fresco Hill (also called Mural Hill) is a famous attraction during a cruise down the Li River, which is the highlight of any visit to Guilin. The hill stands by the river, about 400 meters high and 200 meters wide. The best part of it is a sheer cliff, on which rocks of different colors make up a vivid picture of nine horses, hence the name. The most interesting thing about this hill is figuring out the horses on the cliff. Legends say that the more horses a person figures out, the smarter he/she is. Use your imagination and try your luck when you see it in person and enjoy the stunning views along the Li River as well.
Elephant Trunk Hill (象鼻山)
- Touring hours: 40 minutes
- Location: the downtown of Guilin city
- Opening hours: 6:30 am - 6:30 pm
As the badge of Guilin city, Elephant Trunk Hill is no doubt the representative karst hill in Guilin. Perhaps you have seen pictures of it online, in the bookings or in the magazines. Located at the confluence of Li River and Taohua River (Peach Blossom River) downtown, this lovely hill resembles an elephant sucking water from the river, hence the name. With a height of about 55 meters above the water, the hill itself is not an ideal place to do climbing or get a panoramic city view, yet you can walk along the riverside to view the Elephant Trunk Hill from the best angle, roam in the park to visit the Love Island which is dotted with sculptures about love and take in the view of the Li River at the downtown.
Tips: Taking a distant look at the hill from the river bank is the best way to see it.
Fubo Hill (伏波山)
- Touring hours: 40 minutes
- Location: At the downtown of Guilin city
- Opening hours: 7: 00 am - 6:00 pm
About 5 minutes drive away from the Elephant Trunk Hill, stands a 63-meter high isolated hill - Fubo Hill. Fubo means subduing waves in Chinese. It gets the name because half of the hill stretches into the Li River and the waves seem to be subdued. In Fubo Hill, valuable ancient stone Buddha statues, inscriptions, bizarre rocks, exquisite pavilions and corridors are the must-sees. So do not miss the following famed spots during your visit: Thousand Buddha Cave, Pearl-Returning Cave, Sword-Testing Rock, Kuishui Pavilion, etc.
Tips: If time permits, you can climb to the top of the Hill (about 45 minutes) and overlook Guilin city and the Li River.
Crown Cave (冠岩)
- Touring hours: about 1 - 1.5 hours. You can also see it from the outside when having a Li River cruise to Yangshuo.
- Location: about 29 kilometers away from the downtown
- Opening hours: 8:00 am - 4:30 pm
Crown Cave, the only cave where visitors can see abundant karst rock formations, waterfalls, and underground rivers, is a 12 kilometers long stalagmite cave system and now only 3 kilometers of it have been developed. The cave has 3 levels. The upper hall and middle hall are both full of colorful stalagmite and stalactites. Visitors can go between them by a 36-meter high elevator and get a panoramic view of the grand cave. In the middle hall, visitors can even enjoy a 7-minute railway tour! The lower hall is featured a winding underground river, which ensures a leisurely and mysterious boat cruise (about 7 minutes).
Tips: Please wear life jackets as required when having a boat cruise and take care of your belongings because it is impossible to get your things back if they fall into the underground river.
Recommended ways to enjoy Guilin's karst landscape
Guilin has many picturesque karst hills and caves to offer besides the famous ones listed above. You can choose the way you like to fully admire their beauty, such as a boat cruise, a cave exploration, a countryside cycling tour or rock climbing, etc. Here are 3 recommended ways that are favored by our customers and suitable for a 2-3 day stay in Guilin.
1. Li River Cruise
Li River, the soul of Guilin, has impressed numerous visitors home and abroad with its limpid water and verdant karst hills along the riverside. Take a boat cruise to tour the most scenic section of the Li River (from the Zhujiang Pier to Yangshuo County, around 4 hours), you will have a chance to take in the beautiful views that are made up of the rolling green hills, fern leaf hedge bamboos, water buffaloes and paddy fields. No matter on a misty rainy day or a sunny day, you will have a lifetime memory.
2. Guilin City Tour
In and around Guilin city, there are many isolated karst hills and caves to explore, including the Elephant Trunk Hill, Fubo Hill, and Reed Flute Cave. Have a one-day or half-day city tour, and you will embrace these essential highlights and have a close look at the city.
3. Yangshuo countryside bike tour
Yangshuo is located in the south of Guilin, famous for idyllic countryside sceneries and the exotic West Street. Taking a 1-2 hour bike tour to go through the karst hills and indulge in the nice countryside views is really a great experience, especially recommended for outdoor lovers. If you like, you can also visit a local family or old villages to learn about the local life.
What Our Clients Say
"Great Customized Service", "Trip of A Lifetime", "Exceed All Expectations"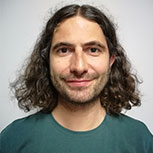 CONTACT A TRAVEL EXPERT
1-to-1 Service | Reply within 24hrs | Expert's Advice
SUBSCRIBE TO WIN A FREE TOUR
Subscribe to our newsletter for a chance to win a free 7-day Peru tour! And more insider travel news, exclusive offers, and inspiration will be sent straight to your inbox.