Guilin's Reed Flute Cave can be found on the itinerary of almost every visitor to Guilin and China Odyssey Tours is no exception. There is an extremely good reason for this. Reed Flute Cave is a brilliant example of how glorious Mother Nature can be. Visitors never fail to be awed by the magnificence of Reed Flute Cave.
The cave received its name in the Tang Dynasty (618-907) for the numerous reeds growing outside the cave. Local children liked to carve the reeds into flutes. Even today, children can be seen around the cave's entrance offering to sell the reed flutes that they make to visitors. What makes Reed Flute Cave so marvelous are the stalactites, stalagmites, and columns that can be found inside the cave. The formations were created over thousands of years by dripping water. A very small amount of calcium carbonate located in the water adheres to the stone with each drop. When the drop hits the floor of the cave it also leaves a small calcium carbonate deposit that will eventually become a stalagmite. These formations sometimes meet and become a column. They grow on average of one millimeter per year. The formations can be quite astounding and the ones found in Reed Flute Cave are particularly beautiful.
While walking through the cave, visitors feel like they are being transported to different environments. Some sections seem like a forest of crystal trees, while others seem like underground mountain ranges and even cities. The strange formations can sometimes seem unworldly. Many of the formations have taken on recognizable shapes of mythological creatures, or natural images. There is one formation that even looks like Santa Claus with his sack on his back. Due to the darkness of the cave, it is quite difficult to get a photograph that can express the same feeling as actually being there.
The cave is over 240 meters in length and it takes visitors approximately one hour to walk through the entire cave. The cave's route is U-shaped and the exit and entrance are very near each other. There are over 70 ancient stone inscriptions that can be found in the cave. They are travelogues and poems written by Tang Dynasty literati who visited the cave and found it so beautiful that they wanted to leave their thoughts behind for future generations of visitors.
Visitors to Guilin definitely do not want to miss Reed Flute Cave. It is a magical place with so much to see that always makes visitors feel like there was something they missed. It is one of the highlights of any trip to Guilin.


Guilin Featured Tour Packages
Guilin China is well-known for its dramatic Karst topography, the picturesque natural skyline of Guilin City, the limpid Li River, and the "global village" Yangshuo. In Longsheng County, Longji Terraced Rice Fields extends as far as eyes can reach.
Want to see the best of Guilin? China Odyssey Tours provides all kinds of tours in Guilin. We provide both pre-designed city tour packages and flexible tailor-made tours.
Tailor-make your China tour incl. Guilin, contact us now.
What Our Clients Say
"Great Customized Service", "Trip of A Lifetime", "Exceed All Expectations"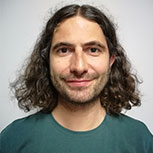 CONTACT A TRAVEL EXPERT
1-to-1 Service | Reply within 24hrs | Expert's Advice
SUBSCRIBE TO WIN A FREE TOUR
Subscribe to our newsletter for a chance to win a 5-day Japan tour for two people! And more insider travel news, exclusive offers, and inspiration will be sent straight to your inbox.