Li River Cruise
No holiday in Guilin is complete without including a cruise along the picturesque Li River. The Li River features uniquely shaped limestone peaks, verdant bamboo groves, and idyllic views along its way, with most highlights concentrated in the 83 km waterway between Guilin city and Yangshuo County. It has been given a beautiful name as a "one-hundred-mile natural art gallery" (83 kilometers are just over 100 Chinese miles). Cruising along the Li River is the perfect way to appreciate the dramatic Karst landscape in the region.
Boat Cruise / Li River Cruise
A Li River cruise is normally referred to as a boat cruise along the Li River. A typical Li River boat cruise takes approximately 4 hours passing the 83 km waterway from Guilin city to Yangshuo County. The cruising boats normally depart from Zhu Jiang Pier in Guilin at around 9:30 am and arrived at Yangshuo County at around 1:30 pm.
A typical cruising boat has 72 to 108 seats and two decks. The second deck is a viewing deck.
Two River Four Lake Night Boat Cruise
The Two Rivers and Four Lakes is one of the most beautiful scenic areas in downtown Guilin. It is a natural water loop formed by four lakes and two rivers that enclose downtown Guilin passing the most beautiful spectacles of the city. At night the area is especially lovely when its many lanterns and lights are lit. The Guilin night boat cruise takes approximately 2 hours.
Bamboo Rafting
The villagers and fishermen along the Li River use bamboo rafts on a daily basis up and down the river between houses, markets, and rice paddies. Some villagers made bigger rafts to woo the tourists and soon it became a travel highlight around Yangshuo. Sitting on the reclining bamboo chair on the raft, you can enjoy an all-around view of the natural, rural life down the river.
Although you can rent bamboo rafts in many places along the Li River. The best place for bamboo rafting is on the Meeting Dragon (Yulong) River in Yangshuo. The Meeting Dragon River, also called the Yulong River, is a peaceful and scenic tributary of the Li River.
Kayaking in Yangshuo
Have you ever gone kayaking before? Kayaking on the Meeting Dragon River in Yangshuo will be a lot more different. The river is so clear that allows you to see the cobbles on the riverbed, and fish swimming in the water. A unique scene on the way is that breakwaters (weirs) were built every kilometer or so by locals to allow their animals to cross the river. So you could see water buffalos crossing the river through the weirs like walking on the river surface.


Trekking Tours in Guilin
The closer to nature, the more you will be enchanted. Trekking may be the best way to return to nature. The Karst landscape in Guilin region makes the area an ideal place to go on a trek.
Trekking along the Li River
Walking on the rough bank formed by cobblestones along the limpid Li River, passing some lively rice paddies and fishing villages, and getting immersed in the verdant hills, the breathtaking natural beauty of Guilin is truly worth your effort to get on a trek.
The top 3 popular trekking routes:
Yangdi Pier - Xing Ping
Yangshuo - Bai Sha - Pu Tao
Along Meeting Dragon River
Trekking in Longsheng Terraced Rice Fields
Longji of Longsheng is an area where the entire mountain range is covered with terraced rice fields. They were built over more than a thousand years, and are not only a farming miracle for creativity and scale, but also exceptionally charming during the four seasons.
The complete trekking route in Longsheng: Longji - Jin Keng - Ping An Zai - Da Zai - Xiao Zai - Huang Luo Yao Zai
Longji Minority Culture Tour
There are many ethnic minority groups living in Longji. Among them, the Yao, Zhuang, and Miao are the three largest groups. These ethnic groups have to guilt their unique suspending dwellings in the mountain area and are living unique lifestyles.
The colorful costumes of these minority groups add a bright splash of color to the terraced rice. Some traditions such as the super long hair worn by Yao women, and unique folk dances and music are going to provide visitors with an exotic cultural experience.


Outdoor Activities in Guilin
Hill Climbing
There is always a lot of fun to climb up a limestone mountain or hill to get a beautiful view of the surrounding. Some of the most beautiful and popular hills for climbers are Elephant Trunk Hill, Solitary Beauty Peak, Fubo Hill in Guilin city, and Moon Hill in Yangshuo. Climbing the limestone hills in the Guilin region is relaxing as most hills are less than 300 meters high. And the views of the peaks are always wonderful.
Rock Climbing in Yangshuo
If you feel climbing a hill is too easy and are looking for some challenges and excitement, then try rock climbing in Yangshuo, a paradise for rock climbers. The rock climbing clubs in Yangshuo are professional and practice strict safety rules. The difficulty levels of rock climbing routes in Yangshuo range from entry-level to the hardest level. No matter what your level is, give it try you will be proud of the decision you made.


Recreation in Guilin
Bars & Nightlife at the West Street
West Street in Yangshuo is well known as a foreigner's street. The unique cultural ambiance of West Street is warm and welcoming with a seamless blending of eastern and western cultures. People speaking different languages and in different colors gathered in the cozy bars and nightclubs in the street giving Yangshuo the name "Global Village". It is a perfect place to hang out and make new friends.
Impression of Sanjie Liu
The Impression of Sanjie Liu is an outstanding cultural performance directed by Yimou Zhang, who is the Director of the Beijing 2008 Olympics Opening ceremony. This large-scale show, with 600 plus actors and actresses involved, is literally performed on a natural stage where the Li River is the stage, and the Karst landscape is the backdrop. The 70-minute show combines classical Sanjie Liu's folk songs and exotic fishing culture together, reflecting the harmony between human beings and nature. Performance of this kind is rare to be found elsewhere. If you are visiting Yangshuo, this show should not be missed.
Home Stay Accommodation
Homestay accommodation aims to let Odyssey guests stay with the authentic local family hosts to better learn the culture and experience the lifestyle in Guilin. All hosts speak fluent English and would love to open their homes to Odyssey guests. The accommodation we choose is clean, and safe with indispensable facilities, such as an individual bedroom, kitchen, western style toilet & toiletries, air conditioning, Wi-Fi and more.
Culinary Adventure in Guilin
Chinese love to eat. Every place you visit in China, going for a culinary adventure is always a good idea. Guilin cuisine has a relatively strong taste noted for its sweetness and use of spices and chili. Some wild plants and animals are found in local dishes. Guilin rice noodles, and beer fish are the most representative Guilin delicacies.
Shopping in Guilin
Shopping is always an exciting part of all kinds of Guilin tours. Shopping in Guilin is a little different compared with big Chinese cities. There is something unique in this beautiful region and worthwhile to bring home as souvenirs. South Sea Pearls, Chinese landscape ink paintings, minority handicrafts, and some Guilin local specialties are good souvenir ideas.
Check more info about what to see in Guilin and Things to do in Yangshuo.
What Our Clients Say
"Great Customized Service", "Trip of A Lifetime", "Exceed All Expectations"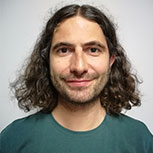 CONTACT A TRAVEL EXPERT
1-to-1 Service | Reply within 24hrs | Expert's Advice
SUBSCRIBE TO WIN A FREE TOUR
Subscribe to our newsletter for a chance to win a 5-day Japan tour for two people! And more insider travel news, exclusive offers, and inspiration will be sent straight to your inbox.