Guizhou Province located in southwest China has a vast array of ethnic minority groups. The province of Guizhou is relatively unknown to visitors, which means that the province's minority groups have remained isolated and relatively unchanged. This combined with the province's large number of minority groups has made this an idyllic place for visitors. The minority groups live as they have for centuries, their traditions and cultures are still a very important part of their lives.
Each minority group's cultures and traditions are colorful and each is unique. Because of this, it is very interesting to visit them and seek out these differences. Guizhou's minority villages are primarily farming villages. Each morning the family members wake up early to start working. Every family has its own fields of land and they require constant care. The men head out to the fields. In the spring, they harness their water buffalo to a plow to till their fields. The planting and harvesting are all done by hand. During harvest, the entire family joins in to bring in the harvest. The women work closer to home. They manage the vegetable gardens, prepare and cook the food, and do their embroidery. The grandparents take care of their grandchildren so the parents are free to work, to provide for the family. Meals are always family affairs. At noon the villagers head home for lunch, followed by a nap. Traditionally around 6:00 in the evening dinner is eaten. The food is prepared by the mother and grandmother. The food is normally simple, yet delicious. Most of the ingredients came from the family's own gardens. After dinner, the family heads out for a long walk. The entire village can be seen strolling along the paths greeting each other. They all eventually find their way to the village's center where they chat with neighbors, play cards and games, or drink beer while the children play with each other. It is a great social event that happens daily.
Their lives are filled with hard work, but they truly seem to enjoy life. After a day of hard work, they love nothing more than to get together with their friends, play games, and enjoy each other's company. It is a simple way of life that has remained unchanged for centuries. Visitors to Guizhou's ethnic minority villages are warmly welcomed and are treated like family. They inevitably end up feeling jealous of the freedom and simple lives that these villagers have. A number of times a year, each minority group has its own special festivals. It is at this time that the villagers go all out. They dress in their most spectacular minority clothing, many accented with many pounds of silver ornamentation. The entire village becomes alive with color, and it is difficult to see where one family ends and another begins. The entire village becomes a stage for the festivities. Feasting, dancing, and music can be found everywhere. It is a joyful event, and visitors never fail to be swept away in the festivities.
Guizhou is relatively untouched by the tourist trade. Because of this, there are not a large quantity of star-rated hotels and amenities, but the pageantry and beauty of the province's minority groups more than makeup for it. Visitors are always greeted with open arms and brought into the villagers' lives like old cherished friends. It is a truly unique experience that will not soon be forgotten.
Contact us for a tailor-made Guizhou tour.
Recommended Guizhou Tours
What Our Clients Say
"Great Customized Service", "Trip of A Lifetime", "Exceed All Expectations"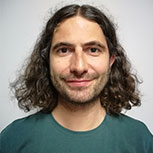 CONTACT A TRAVEL EXPERT
1-to-1 Service | Reply within 24hrs | Expert's Advice
SUBSCRIBE TO WIN A FREE TOUR
Subscribe to our newsletter for a chance to win a free 7-day Peru tour! And more insider travel news, exclusive offers, and inspiration will be sent straight to your inbox.