Guizhou Province, located in the southeast of China, has only recently been noticed by travelers. Guizhou has a very large ethnic minority population and because not too many visitors come to the province, they have remained untouched. Their customs and traditions are intact and offer an amazing experience for any visitor to Guizhou. Visitors can witness how these minority groups have lived for centuries and experience the unique aspects of each minority group and are dazzled by their hospitality.
The first stop for most visitors is inevitably Guiyang, the capital of Guizhou Province. Guiyang is the economic and commercial hub of Guizhou Province. Guiyang is home to a large number of sites and historic relics. The Hongfeng (Red Maple) Lake and the Huaxi Park should not be missed. The Jiaxiu Tower and Wenchang Pavilion of the Ming and Qing Dynasties are beautiful locations to relax and take a break from a day of touring. Guiyang has a lot of shopping opportunities and for people interested in China's ethnic minority groups, it is a shopper's paradise. The city is home to over 30 different ethnic minority groups and many of their unique items are available for visitors. Ethnic minority silver items, brocade, clothing, and musical instruments are just a few of the items available. China's premier alcohol, Maotai Liquor is produced in Guizhou, and many shops in Guiyang offer this wonderful beverage to visitors.
The largest waterfall in Asia, Huangguoshu Waterfall, is located 45 kilometers (28 miles) southwest of Anshun City. The waterfall is 74 Meters (243 feet) high and 81 meters (266 feet) wide. It is a prime example of how stunning nature can be and no visit to Guizhou is complete with a visit.
The province of Guizhou is filled with many diverse ethnic minority groups. A visit to Guizhou offers visitors a unique chance to witness how these minority groups live. Tours to Guizhou are centered on visiting minority villages that are scattered throughout the province. Most of the villages are located in the most beautifully scenic areas of Guizhou making the already beautiful villages even more so. Visitors to these villages are always welcomed with open arms and shown great hospitality. Many ethnic minorities have their own unique welcoming ceremonies that they will use to show their hospitality to visitors. Wandering through these ancient villages will give visitors a chance to see what ancient China was like. It will allow them to witness the daily lives of the minority groups, their clothing, food, traditions, and history. In the evening, each family will get together and have dinner together. Afterward, each family goes out for a stroll to walk off dinner and eventually ends up in the center of the village to meet with friends and chat. At this time, the entire village seems like a huge family. The men get together and talk about their crops and animals, the women talk about their daily lives, while the children run around doing what children do. It truly is an idyllic scene.
Guizhou, although relatively unknown to visitors is a fantastic place to visit. Its many minority villages filled with life, culture, and tradition are picturesque and their inhabitants go way out of their way to make visitors feel welcome and at home. They are always thrilled to share their culture and lives with others.
Contact us for a tailor-made Guizhou tour.
Recommended China Tours Including Guizhou
What Our Clients Say
"Great Customized Service", "Trip of A Lifetime", "Exceed All Expectations"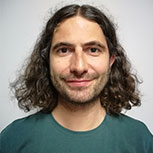 CONTACT A TRAVEL EXPERT
1-to-1 Service | Reply within 24hrs | Expert's Advice
SUBSCRIBE TO WIN A FREE TOUR
Subscribe to our newsletter for a chance to win a free 7-day Peru tour! And more insider travel news, exclusive offers, and inspiration will be sent straight to your inbox.