Hangzhou, as the heaven on earth, has amazing scenery with beautiful legends. For shopping, there are also a lot of places to go on your Hangzhou tours. For different people, there are different shops to satisfy their demands. While enjoying the beautiful scenery of West Lake, shopping in the specialty shops along the bank is really a cozy experience!
Hubin Shopping District:
Jiefang Road Shopping Mall locates at the crossing point of Jiefang Road and Yanan South Road. It is the biggest integrated shopping mall in this district. There are a lot of brand franchised stores. Yuanhua Shopping Store is a good place for young people. The Lixing Shopping Store, which locates near the Kaiyue Hotel, there are full of top-grade products. And West Lake Times Square is the biggest department store with lots of famous brand products. And sometimes, there will be a high discount. At the same time, the Carrefour Supermarket is a chain store all around the world. These department stores are the perfect places to go shopping.
Wulin Shopping District:
Yintai Shopping Mall, It locates in the northern part of Yanan Road. Due to its fashion, it is popular among young ladies. And it is the most famous store in Hangzhou. If you are a young lady, this place must not be missed. Hangzhou Mansion locates near Qulin Square. It is really a white-collar shopping mall. There are full of famous brand products like LV. Hangzhou Department Store is the old store in Hangzhou. The products are comparably cheap and many people love going there to buy things.
Except for the shopping malls, there are some featured streets that must attract visitors.
Qing He Fang locates at the southern point of Yanan Road. As the only well-preserved old town in Hangzhou, it fully shows the local customs and culture of Hangzhou people. So if you want to feel the traditional and local taste of Hangzhou, Qing He Fang is a must for you. And here, visitors can buy some Hangzhou specialties to give to friends as a present. When evening falls, on the ancient street, there are a lot of lanterns that give you a mysterious atmosphere.
Also on this street, there are a lot of famous ancient shops, such as the Bao Hetang Drugstore, the Zhang Xiaoquan Scissors Store, and the Wanlong Ham Store. Near this place, the Hu Xueyan ancient house is a famous historical site. And near He Fang Street, there is a famous snack street called Gaoyin Lane. All kinds of delicious dishes and snacks must whet your appetite.
Wulin Road:
It is a famous suit-dress street. It is several kilometers long with hundreds of suit stores along it. Fashionable boys and girls love going shopping here. The clothes here are not only inexpensive but also have an exquisite design. Every night, the colorful lights twinkle here and there. It is really a fantastic place to go shopping.
After taking a walk along the West Lake, shopping in these places leisurely must be an unforgettable experience!
Contact us for a tailor-made Hangzhou tour.
What Our Clients Say
"Great Customized Service", "Trip of A Lifetime", "Exceed All Expectations"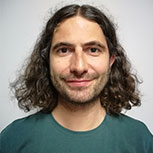 CONTACT A TRAVEL EXPERT
1-to-1 Service | Reply within 24hrs | Expert's Advice
SUBSCRIBE TO WIN A FREE TOUR
Subscribe to our newsletter for a chance to win a 5-day Japan tour for two people! And more insider travel news, exclusive offers, and inspiration will be sent straight to your inbox.