Located in east-central China, Huangshan City, where the famous and splendid Mt. Huangshan Scenic Spot is located, offers efficient transportation by air, train, bus, etc.
Getting Around in Huangshan City
By Taxi:
The easiest means of getting around Huangshan City is by taking one of the many taxis. The drivers are always happy to give advice to visitors. Visitors do not need to worry about not being able to get back to their hotel, because every hotel will offer its guests a business card written in Chinese and English that will instruct taxi drivers on how to take them back to their hotel. The flag-down rate of taxis in Huangshan City is RMB 5 for the first 3 kilometers (about 1.9 miles), then RMB 1.5 for each extra kilometer (about 0.6 miles).
By Bus:
Bus in Huangshan Railway Station is set out once per five minutes. Mt. Huangshan Scenic Spot Bus Station during the daytime and minibusses could take the visitors from Tunxi/Huangshan City to Tangkou Town (Mt. Huangshan Scenic Spot Bus Station). Take the bus leaving from Huangshan City Bus Station to Mt. Huangshan Gate, and then change buses at the gate to one of the two entrances to Mt. Huangshan-Merciful Light Pavilion (Ciguang Ge) and Cloud Valley Temple (Yungu Si). In addition, there are coaches directly to Shexian and Jingdezhen setting out from Tangkou Town to either the eastern or western steps of the city.
By Pedicab (Rickshaw):
To fully appreciate Huangshan the way it has been seen by residents for centuries, a ride in one of the city's many Pedicabs is the best choice. Pedicabs are common in Huangshan City, with just RMB2 to 5 they would get visitors everywhere in the downtown area. They are also a good way for visitors to relax and tour the city.
Routes to the Mt. Huangshan Scenic Spot
Route 1: From the foot of the mountain (Mt. Huangshan Gate)-Tiandu Peak-Jade Screen Tower-Lotus Blossom Peak-Bright Summit Peak-West Sea-North Sea-down. This route is challenging and very dangerous, and visitors should be careful while taking this route.
Route 2: From the back of the mountain to White Goose Peak, the North Sea and then to the foot of the mountain. This route is much easier for tourists and the scenery along this way is especially beautiful.
Route 3: Cableway is available for people who want to save time and energy in Huangshan Scenic Spot. And there are three cableways: Cloud Valley (Yungu) Cableway: Cloud Valley (Yungu) Temple-White Goose Ridge; Jade Screen Cableway: Merciful Light Pavilion - Jade Screen Tower; Taiping Cableway: Lotus Peak-Paiyun Tower. These three ways would open to the public from 8:00 to16:00 in winter, and from 6:30 to16:30 in the other seasons.
Route 4: From Tangkou Town, at the foot of the mountain, a shuttle service operates every 20 minutes to the Hot springs Area; Yuping Cable Car and Yungu (Cloud Valley) Cable Car (10RMB). Tangkou is quite accessible but taxis are not available to scenic spots around the foot of the mountain.
Alternative transportation methods on Huangshan Mountain: Huangshan Mountain's Cable Cars
Cable cars, which can save some time and effort, are a must while climbing Huangshan Mountain unless you are a serious hiker and have a few days to explore. Of course, many serious hikers would laugh at Huangshan's height and easy climb. The view offered by Huangshan Mountain's cable cars is very different from what hikers see. They offer a bird's eye view of Huangshan Mountain and its surrounding area.
There are 3 cable car routes in Huangshan. See the "Map of the Cable Car Routes in Huangshan. The fare is 81 RMB each way. The cable cars on the western and eastern routes are commonly used.
The cable car on the western route, called Yuping Telpher, is located next to the Mercy Light Temple (Ciguangge Zhan). This cable car travels 2,012 meters up to the Jade Screen Peak (Yuping Feng), approximately 10-minutes. After, visitors need to hike about 6 hours to either Xi Hai or Bei Hai, where most of the hotels are located.
The cable car on the eastern route is called Yungu Telpher. It is located between Yungu Temple and White Goose Peak. This cable car travels 2,804 meters and will take visitors closer to Bei Hai. Visitors will only need to hike for an hour but will miss most of the major sights in Huangshan.
Getting around China
By Train or Bus:
Getting around China by train or bus is the most common way to get to most cities. Wan-gan railway line (from Anhui Province to Jiangxi Province) runs through Huangshan City. Many trains run directly to Beijing, Shanghai, Guangzhou, Nanjing and so on. But if you visit southern China first, visitors can transfer to Hangzhou; and if they want to go to northern China from Huangshan, Nanjing would be the best transfer stop. Huangshan City Bus station is near the railway station in Huangshan East Road - 10 minutes on foot from the railway station, and the round-Mt. Huangshan-highway forms an efficient network for Huangshan City. It is recommended that visitors be cautious about their belongings and personal safety while using these two modes of transportation.
Trains:
Shanghai - Huangshan N418 (22:55-10:10)
Huangshan - Shanghai N417 (21:44-10:44)
By Airplane:
Huangshan Airport (TXN) is located in the west of Tunxi District of Huangshan City. It is 5 kilometers (about 3.1 miles) from the downtown area with flights to Hong Kong, Guangzhou, Shanghai, Hefei, Tianjin, Haikou, Shenzhen, Fuzhou, Hangzhou, Wuhan, Xi'an, Guilin, Kunming, Xiamen, Zhuhai, Macau, etc. Taking the taxi to the airport in Tunxi, 5km away from the center should cost around RMB25. And visitors could also take the airport bus with 5RMB leaves from the CAAC office which is near the International Hotel, on Huangshan Road. However, there is no international flight from Huangshan City.
Contact us for a tailor-made China tour with Mt. Huangshan.
What Our Clients Say
"Great Customized Service", "Trip of A Lifetime", "Exceed All Expectations"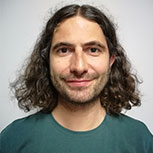 CONTACT A TRAVEL EXPERT
1-to-1 Service | Reply within 24hrs | Expert's Advice
STAY IN TOUCH WITH US
Subscribe to our newsletter so we can provide you with insider travel information, exclusive offers, and discounts.