The total cost of a China visa usually consists of the visa fee charged on behalf of the Chinese Embassy/ Consulate-General, and the application service fee charged by Visa Center. The visa fees and service fees vary according to your nationality, the number of entries, and service options (regular service, express service & rush service, mail service, etc).
Regular visa fee & application service fee per person for citizens from the USA, Australia, Canada, UK, and Germany in 2013


Visa Fee

Type of Visa

American citizens

(USD)

Australia citizens

(AUD)

Canada citizens

(CAD)

UK citizens

(GBP)

Germany Citizens

(EUR)

Single Entry

140

60

50

30

30

Double Entry

140

90

75

45

45

Multiple Entry with 6-month validity

140

120

100

90

60

Multiple Entry with 12-month validity

140

180

150

180

90

Visa Application Service Fee

/

/

38.5

31.5

36

35.7
Special Notes:
1. For travelers from other countries, try http://www.visaforchina.org, choose your location, click on Visa Knowledge and then Schedule of Fees, or contact the embassy/consulates in your country.
2. The fees stated above are only for applicants who submit the application at the embassy/ consulate in their home country. The fees for applicants from a third country might be different. The final payment is subject to the actual amount required by the Visa Center.
3. Express service and rush service are available but an additional fee will be charged, varying from office to office.


What documents are needed for visa application?
1. Basic Documents:
a. Original Passport.
Your passport must have at least six months of remaining validity with at least one blank visa page in it. For a double-entry or multiple-entry visa, your passport should have at least 9 months of validity; for a one-year multiple-entry visa, your passport should have at least 15 months of validity.
b. Visa Application Form.
A completed Visa Application Form (You can complete the form online and print it out, or download it from the official website of the relevant visa center and fill it out manually).
c. Photo
One recent passport photo (2x2 square inch, bare head, full face against a light background) glued on the application form.d. Proof of legal status (for those not applying for a visa in the country of their citizenship)e. Photocopy of previous Chinese passports or previous Chinese visas (applicable for those who were Chinese citizens and have obtained foreign citizenship).
2. Supporting Documents:
Apart from the basic documents, the embassies and consulates might request you to provide additional supporting documents according to your purpose of visit.
Because most people come to China for tourism, here we provide the information for those with a tourist purpose (meaning those who are going to apply for a tourist visa L).
For tourist purposes, you need to provide documents showing the itinerary including air ticket booking record (round trip) and proof of a hotel reservation, etc., or an invitation letter issued by a relevant entity or individual in China, which should contain:
a. Information on the applicant (full name, gender, date of birth, etc.),
b. Information on the planned visit (arrival and departure dates, place(s) to be visited, etc.),
c. Information on the inviting entity or individual (name, contact telephone number, address, official stamp, the signature of the legal representative or the inviting individual).
Under certain circumstances, you might be required to provide documents:
a. financial proof: an original copy of a recent 6-month bank statement, or a certification letter from your working unit, with the following information: name and contact number of the working unit, your income statement.
b. If it is not your first time applying for a Chinese tourist visa L, a personal statement is required, which contains: reasons for a revisit, the places to visit this time, and places you visited before.


Note: Currently, China Odyssey Tours cannot apply for a Chinese visa for you; however, we can offer a Visa Application Form and an invitation letter after your tour booking is confirmed in written form. Should you have any questions or need any help, please write to .


Find out more related topics about China visa. If you find this article helpful, you can share it with your friend.
What Our Clients Say
"Great Customized Service", "Trip of A Lifetime", "Exceed All Expectations"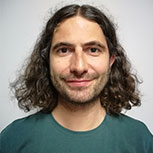 CONTACT A TRAVEL EXPERT
1-to-1 Service | Reply within 24hrs | Expert's Advice
STAY IN TOUCH WITH US
Subscribe to our newsletter so we can provide you with insider travel information, exclusive offers, and discounts.