Kungfu, Chinese cuisine, maths, the Great Wall…These are the keywords pop out when people talk about China. China is rich in diversity, but remains mysterious to a lot of people. Every year, China draws more than 20 million visitors from all over the world to see what it really looks like. Here are 10 things that you really shouldn't miss during your trip to China.
1. Teaholic
What does tea mean to Chinese? Check this out.
China uses 236,588 Olympic-sized swimming pools worth of water for its annual consumption of tea.
The average Chinese consumes 400 cups of tea each year; the number one in the world.
There're over 800 types of Chinese tea.
The statistics drawn from the University of Southern California reveals the relationship between Chinese people and tea. Rather than purely a beverage, a cup of tea brews Chinese lifestyle. For example, in the southwest city, Chengdu, tea houses bloom in quaintly gardens, parks, monasteries, any tranquil places you can imagine. Drinking tea here is a daily routine, a major socializing method that boosts businesses, strengthens friendships.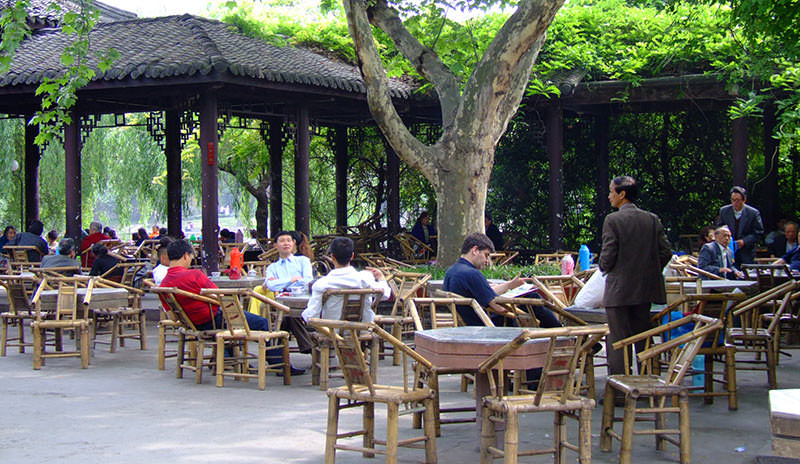 A good day starts from a tea house in Chengdu
More: Chinese tea types Tibetan Tea culture
2. Hot Pot
As one of the most famous dishes, hotpot can be found wherever there're small restaurants. A hot pot is normally hot and spicy but eaten all year round even in the hottest summer days; it was once poor men's dish therefore cheap offal was cooked. Now you can dip anything you like in your pot, including vegetables and seafood. Ingredients and topping varied as you eat hotpot in different cities.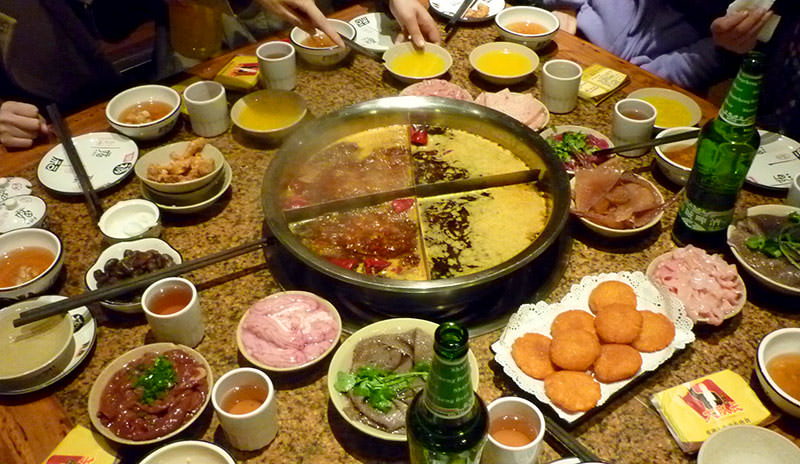 Sichuan hotpot
3. Unearthed Artifacts
Ancient China is closely related to Buddhism and afterlife, that's why its glorious culture connects with soil where its 5,000 years of history is deeply buried. The Emperor of the Qin Dynasty was buried together with thousands of terracotta warriors' statues. Not to mention countless mortuary objects were buried along with their owners through generations. Speaking about unearthed artifacts, China's way too good.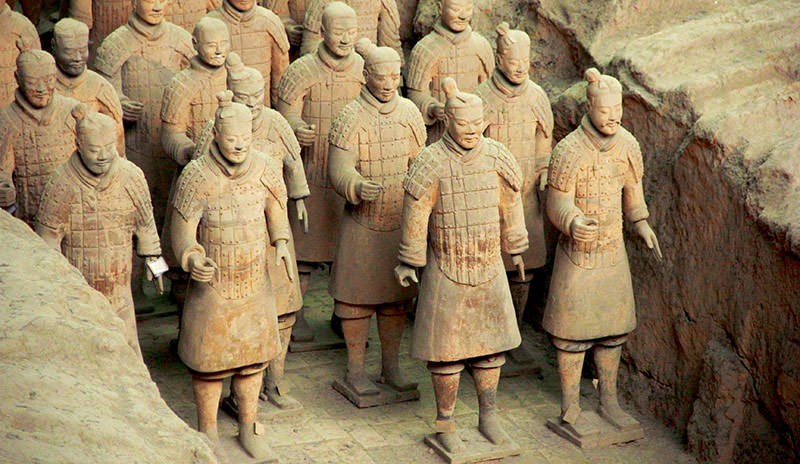 Terracotta Army in Xi'an
4. Square Dance
Downtown squares, basketball courts, and parking lots… with loud beats on, you're able to enjoy a live dance wherever there is an open space. It's an activity initiated by a large number of mid-aged women who seek exercises and make new social contacts. Clover Moore, the mayor of Sydney, visited Guangzhou recently and said it's a very active factor in cities and communities which was supposed to be introduced to Sydney.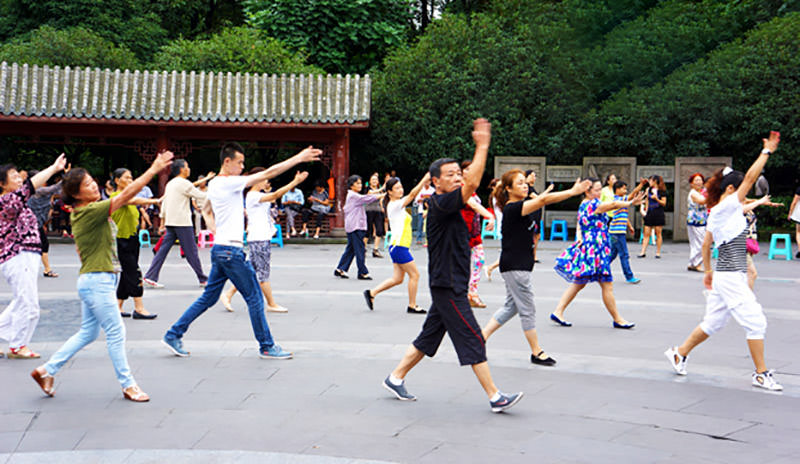 Square Dance is famous in China. (Photo: Odynovo guest Terry Deochand)
5. Pandas
What's cuter than one panda? Lots of them! The truth is, you'll never be able to see so many black and white cuties at a time except in China. Pandas are considered as Chinese national treasure, and they're envoys of friendship from China to the world. In Chengdu Panda Base, tourists even have a chance to hug them, and volunteer for the endearing animals. Pandas in Chengdu Panda Base
more: How to Be a Giant Panda Volunteer
6. Infrastructure
Interwoven by intricate provincial railways that have grown to 6,800 miles in only 6 years; with average speed at around 200km/h., people's lifestyles changed dramatically; yet in China; high-speed railway is only a small part of a holistic infrastructure. China contributes 8.5% of its GDP on infrastructure from 1992-2011. Now there're so many city renewal projects like the subway system, city lighting, city underground systems are going on in some second-tier and even third-tier cities in China.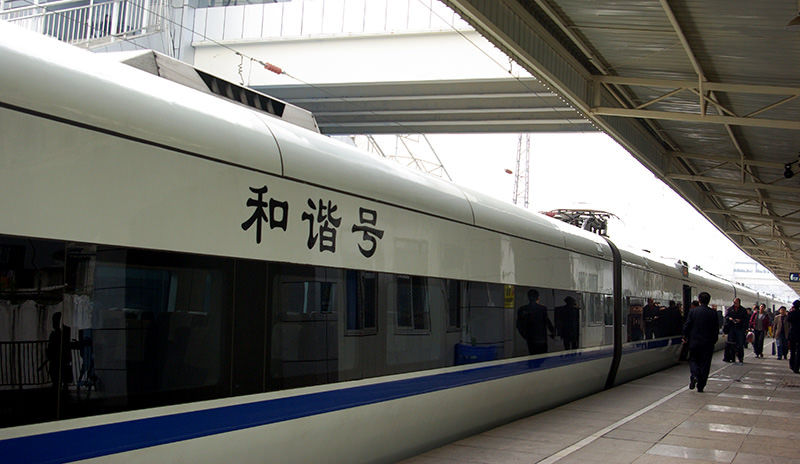 High-speed Rail in China
7. Traditional Chinese Medicine
In China, medical practices like acupuncture and herbs can be traced back thousands of years ago. Once beaten out by western pharmaceuticals, now old herbs revive and do some cures that western styles don't. Chinese herbal medicine provides tailor-made treatment with a whole healing approach based on the complex Chinese medicine system, and it's quite different from its western counterparts. The same goes to acupuncture, and tuina (Chinese therapeutic massage).
8. Chinese Dama
Hong Kong, Macau, then Wall Street…Gold shops were emptied as groups of middle-aged Chinese Dama swept through. Dama represents the most active investors in economic downturn period when gold price sloped. Dama's craze for fixed assets, including gold, real estates, and even Bitcoin is so keenly, and their purchasing power wowed domestic as well as overseas markets.
9. Superstition
Like customs and belief, superstition is also a part of Chinese life. Things regarded as common senses here may be wired, thrilling, and often nonsense elsewhere. Some of them go like these:
China is the paradise for number 8, and hell for number 4. It's usual that you always see people fight for number 8 and abandon number 4 while choosing car plate, phone, or room numbers simply because 8 means lucky and 4 pronounced like "death" in Chinese.
If a baby cries without a reason, it's believed there're ghosts around.
"Don't point at the moon, or your earlobe will fall off!"
10. Best Employees
Street Protests against World Cup, and illegal subway workers' strike happened in Brazil during the 2014 World Cup period. What a shame! At least in China, you rarely see workers complain about their works during main events and holidays. Chinese employees are hardworking and cooperative. In most of the holidays and weekends, public services like banks, public transportations, and mobile carriers all in normal operations. Greece, Brazil, don't be jealous!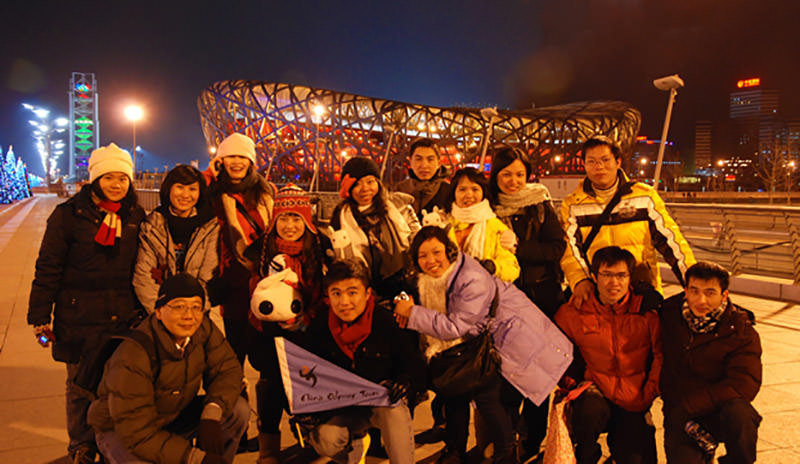 Odynovo is lucky to have the best employees.
What about China in your eyes? Let me know at if you have any opinions or questions.
What Our Clients Say
"Great Customized Service", "Trip of A Lifetime", "Exceed All Expectations"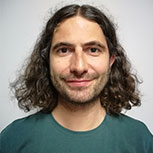 CONTACT A TRAVEL EXPERT
1-to-1 Service | Reply within 24hrs | Expert's Advice
STAY IN TOUCH WITH US
Subscribe to our newsletter so we can provide you with insider travel information, exclusive offers, and discounts.