Recently I shared the event about a seated passenger being dragged off an overbooked United Airline flight because they need seats for their staff. As this event raised public concern about flight overbooking, I think this may be a good time to write about how to minimize the risk of getting bumped and what are your rights if you are bumped off an overbooked flight.


What is Overbooking?
Some passengers may turn up at the airport too late, some may cancel or change their tickets last minute, and some may miss the flight due to the cancellation or delay of the connecting flight, etc. All these passengers who failed to make the flight can be called "no-shows". Airlines know that typically there will be a certain percentage of no-shows on particular flights, so they sell more seats than actually available on those flights. Then how do they decide how many seats to sell? Pick a random number. No, they do it based on the No-Show Rate which is calculated with very sophisticated computer models from historical data. They use the models to determine how, when, and where to overbook a flight.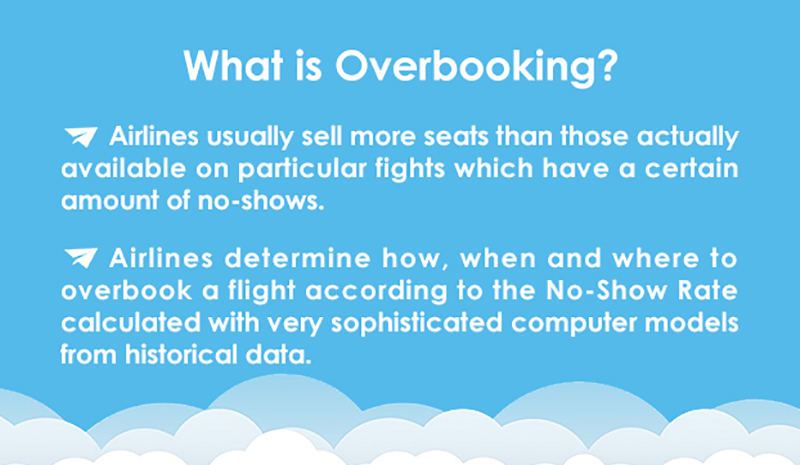 What is Overbooking?
Why Airlines Overbook Flights?
Contrary to popular belief, overbooking is not illegal. There are several good reasons for doing this, e.g., for-profit maximization, efficiency, the convenience of some passengers, etc. It benefits both airlines and passengers. As for airlines, they can maximize their profit by trying to ensure the flights are as full as possible and by flying flights with fewer empty seats. And passengers can buy tickets at a lower price. Why Airlines Overbook Flights?
What If Overbooking Occurs?
As the No-Show Rate is a prediction, sometimes more passengers show up to a flight than anticipated. In this case, airlines are required to seek out people who are willing to give up their seats in exchange for compensation before bumping anyone involuntarily.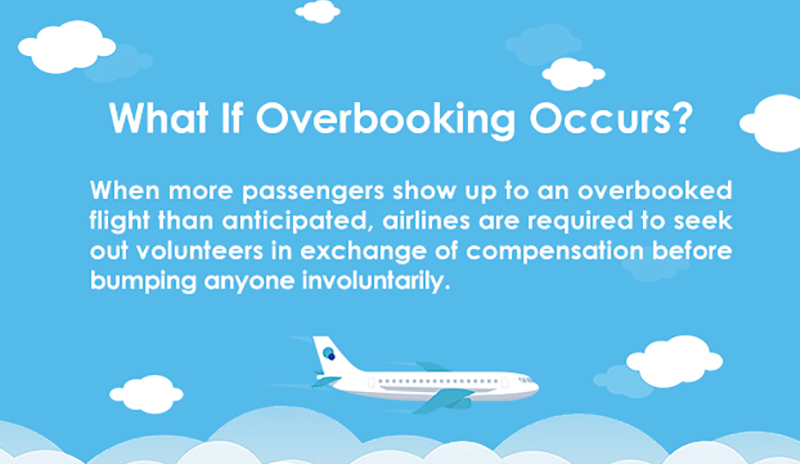 What If Overbooking Occurs?
What are Your Rights If You are Bumped?

US Department of Transportation regulations

If you are bumped voluntarily
If you are not in a hurry to arrive at your destination, you may give up your seat voluntarily, in exchange for compensation and a later flight. But before doing this, you may want to get answers to the following critical questions:
1. When is the alternate flight that the airline can confirm a seat for you? If it is acceptable to you, you can take it. But if the airline puts you on standby on another full flight, you may be stranded.
2. Will the airline provide other amenities to you, such as free meals, drinks, hotel accommodation, transfers between the hotel and the airport, and communication facilities? If not, you might have to spend the money on food or lodging while waiting for the next flight.
DOT did not mandate the form or amount of compensation that airlines offer to volunteers. You can negotiate with the airline for mutually acceptable compensation. If the airline offers you a free ticket or a transportation voucher for a certain dollar amount, ask about the restrictions.
If you are bumped involuntarily
If you are bumped involuntarily, you are entitled to denied boarding compensation in the form of a check or cash, as required by the DOT. The amount shall be determined according to the ticket price and the length of the delay to your final destination compared to your original scheduled arrival time, as shown below: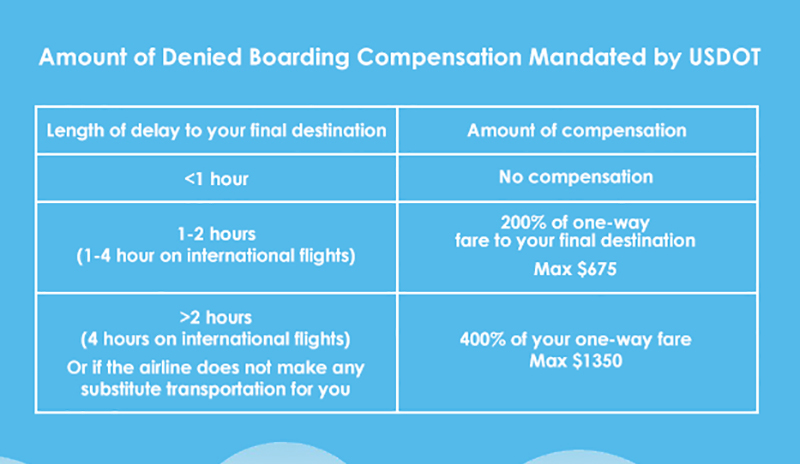 Note:
1. If your ticket does not show a fare (e.g., an award ticket), your compensation is based on the lowest payment charged for a ticket in the same class of service on that flight.
2. For the optional services (e.g. excess baggage, etc.) you paid on your original flight but not received on your substitute flight, this payment must be refunded to you by the airline.
3. "The denied boarding compensation is essentially a payment for your inconvenience", as noted on the DOT site. So, you can still use your original ticket on another flight. If you'd like to make your own transportation, you can request an "involuntary refund" for your original ticket.
4. You have the right to insist on a check or cash if you prefer that rather than free tickets or dollar-amount vouchers for future flights.
5. Besides the compensation, the airline is required to give you a written statement describing your rights and explaining why you are being bumped.
6. Conditions and exceptions for the compensation:
a) You must have a confirmed reservation or a written confirmation.
b) You must show up at the airline at the airport before the check-in deadline.
European Union laws
Under EU laws, you have rights if you get bumped off a flight:
• departing from an EU airport and operated by any airline; or
• arriving at an EU airport and operated by an EU airline
Note: According to this law, EU airports also include those in the United Kingdom, Iceland, Liechtenstein, Norway, and Switzerland.


If you are bumped voluntarily
If you volunteer to be bumped, you can negotiate with your airline to decide the amount of compensation, which is often vouchers or cash; and you are also entitled to an alternative flight or a refund if you choose to arrange your own transportation.
If you are bumped involuntarily
If you check in for your flight on time but are bumped against your will, you can claim a certain amount of compensation according to the length of your flight and the delay time of the substitute flight offered by the airline to your final destination: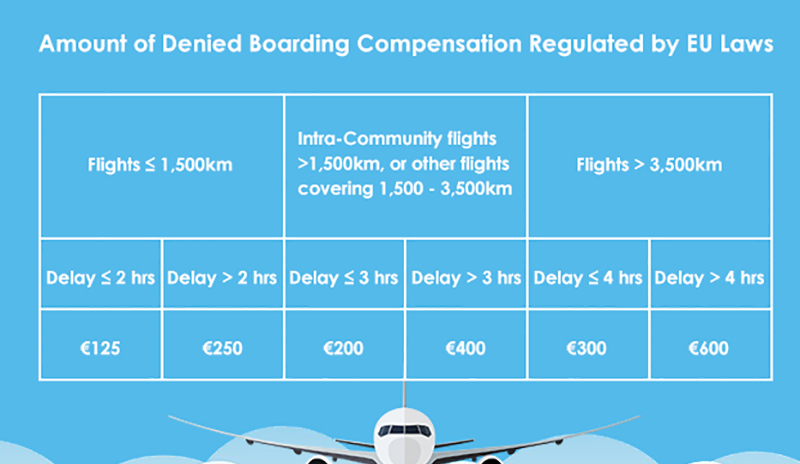 Your other rights when bumped
No matter you are bumped voluntarily or involuntarily, you shall be offered the following options to choose from:
1. Receive a refund equal to the full cost of the ticket; if you are part-way through a journey, your airline should also provide you a return flight to the first point of departure.
2. Choose an alternative flight to your final destination at the earliest opportunity, or at a later date if you prefer. You are entitled to the right to care when you are waiting for your alternative flight: meals, refreshments, hotel accommodation if necessary, transportation between the airport and the hotel, telephone calls, etc.
Conditions:
1. You have a confirmed reservation on the flight, and show up for check-in at the time indicated in advance and in writing by the airline, the tour operator, etc., or not later than 45 mins before the published departure time; or
2. You have been transferred by an airline from the flight you booked to another flight for whatever reason.
Chinese Airlines
The Civil Aviation Administration of China specifies the methods of dealing with flight overbooking but does not specify the amount of compensation yet, so airlines set their own standards of compensation. Please refer to their website or contact them for more information.
Most Chinese airlines, e.g. Hainan Airlines, China Southern Airlines, Air China, etc., seldom overbook their flights. When overbooking occurs, they deal with it properly and politely rather than violently. There is almost no media news related to any Chinese airlines treating their passenger rudely and violently. China Southern Airlines receives a high appraisal from its customers on Skytrax.


You know good services really matter even if you are not bumped, so when choosing a flight, the flight with better service is well recommended. Many Chinese airlines are becoming more and more popular due to their exemplary service. These well-reputed airlines are really worth a try!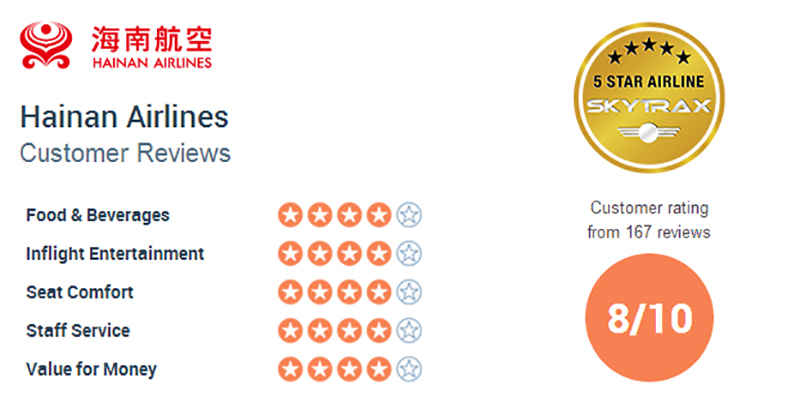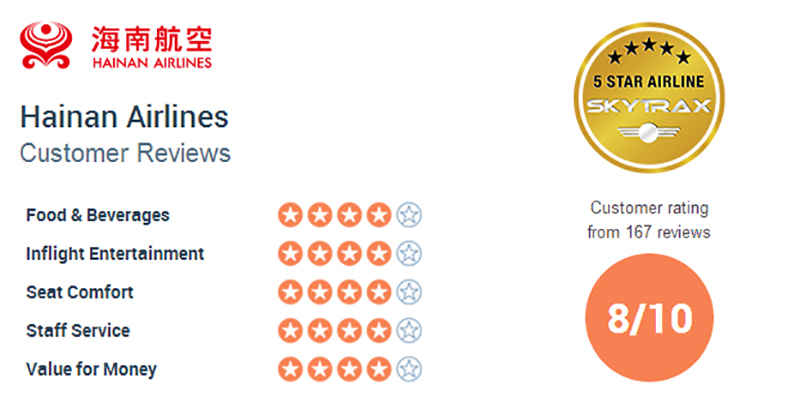 Hainan Airlines is rated 5-star airline by Skytrax based on its customers' reviews.


How to minimize the risk of getting bumped?
Airlines have their own "boarding priorities" – the order in which they will bump passengers if there are not enough volunteers for the overbooked flight. Some bump passengers with the lowest fares first, some bump the last passengers to check in, and some decisions are based on the status of passengers. But there are some ways to reduce the risk:
1. Book the flightless likely to be overbooked.
2. Choose an off-peak flight and avoid flying during the peak period. You will be less likely to be overlooked if you choose to fly when fewer people are flying.
3. Join the frequent flyer program of an airline. Frequent flyer status is a consideration when airlines bump passengers. The frequent flyer is automatically less likely to be bumped.
4. Get to the airport early. The last passengers to check in are more likely to be bumped among passengers in the same fare class.
5. First-class seats are usually not overbooked as that is airlines' most lucrative fare class. It is said that there will be much more flight overbooking in the future, so knowing what are your rights when being bumped and how to avoid being bumped is really necessary. Keep this article so that you can easily refer to when needed, and also share it with your friends. For any inquiries, we can always be reached at .
What Our Clients Say
"Great Customized Service", "Trip of A Lifetime", "Exceed All Expectations"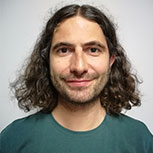 CONTACT A TRAVEL EXPERT
1-to-1 Service | Reply within 24hrs | Expert's Advice
STAY IN TOUCH WITH US
Subscribe to our newsletter so we can provide you with insider travel information, exclusive offers, and discounts.