No kidding. Many Chinese airlines such as Hainan Airlines, China Southern Airlines, China Eastern, and Air China, are living up to their good reputations, in every term you can think of. If you are still on the fence, here are 6 reasons why you should consider flying them when it comes to international travel, especially to Asia, where they can do better than anyone else.


1. They are awarded Skytrax star ratings
Also known as the Passengers Choice Awards, the Skytrax star ratings are a global benchmark of airline excellence. The highest rating an airline can win from Skytrax is five stars. Among the winners, China's Hainan Airlines stands as one of the only seven airlines that are honored with a 5-starred rating. Its peers are also catching up, with China Southern Airlines with a 4-star rating, China Eastern Airlines, and Air China with a 3-star rating.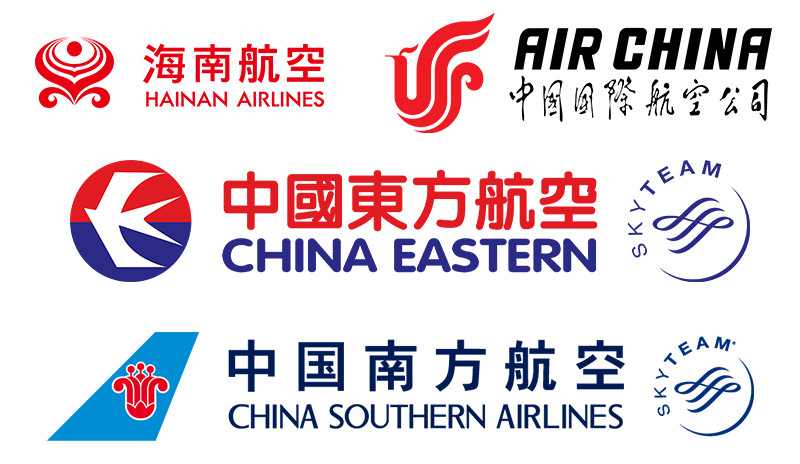 Popular Chinese airlines offering international long-haul flights


2. You are offered non-stop flights to global destinations
Airlines of China now service many international direct long-haul routes between Asia-Pacific, North America, and Europe, bringing hundreds of destination options. In addition to top global destinations, the network and frequencies are expected to expand in the coming years. That implies that there will be less waiting around airports or hassle catching the connecting flight. All you need to do is stay comfortable while they take you to the place!


3. Lower airfares come better with customizable tour packages
As newcomers to overseas markets, the star-rated Chinese airlines usually set their airfares comparatively lower than those of competitors operating in your country. So who will benefit from the battle? It's you, dear travelers. Search a low-cost flight, chances are the Chinese airlines appear up top. Pay attention to hot deals, once I saw roundtrip travel between Sydney and Beijing costs only $99 – what a steal!
Enjoy A Lifetime China Tour with Odynovo
Tailor Now
4. Feel secured on the excellent fleet of aircraft and good safety record
The aircraft's most Chinese airlines use for long-haul routes are world-class models and spiffy new. You are very likely to be traveling in a brand new Boeing 777 or 787, the reputed Dreamliner. Worrying about safety? Don't bother! Because of the well-maintained equipment, rigid training, and strict criteria for selecting pilots, Chinese carriers have been among the safest in the world. For instance, Hainan Airlines has been operating safely for 22 years; China Southern Airlines has had fairly good safety records in the last three decades; Air China, the only national flag carrier, takes the responsibility of providing special flight services for Chinese national leaders visiting abroad, and foreign leaders and government officials visiting China, proving itself to be a safe carrier.


5. Be pampered with a great onboard experience
If you're going to be sitting down for a while, the Chinese airlines want you to be sitting comfortably. Subject to the type of jet body, there are private cabins or flat-bed suites for first-class and business seats. Even in economy class, the legroom is spacious for the large majority of people.
The dining experience onboard would meet or exceed your expectations as they provide a well-chosen menu of food and drinks, including oriental taste and western flavor. Order for special meals on flights is available, just let them know beforehand.
A 10-hour long flight can be less boring with a Chinese carrier. Take Hainan Airlines and China Southern Airlines for instance, among their in-flight entertainment, you can find up-to-date magazines, select movies, TV programs, and music playlists on large seat-back touch-screens.
When you board, expect to see lots of genuine smiles. Apparently, English is not a problem for the well-trained flight crew, who are quite cordial and helpful, making their service one of the credits to the airlines. If you ever read on the news that a female flight attendant knelt down to feed a disabled elderly passenger, that's Hainan Airlines.
6. Additional values not to be missed
The extra benefits of flying Chinese airlines are no hidden secrets. They provide smooth ground service to go through check-in, as well as working with airports to ensure the business lounge functions perfectly fine and restful. When you are in the middle of connecting your following travel, feel free to make the most of their transit service and find some nice place to pass the time in comfort. Have you preferred a seat in mind? You can always pay less (compared to that operated in your country) to make a reservation for the exclusive seats that have a wider seat pitch.


7. They are members of airline alliances
Travelers are entitled to a lot of benefits from airline alliances. For example, they enjoy lower prices, more departure times to choose from, more destinations within easy reach, shorter travel times, and faster mileage rewards by earning miles for a single account on several different carriers.
Air China is a member of Star Alliance, which is the world's first and largest airline alliance. Its flyers can earn and redeem miles with 26 Star Alliance member airlines such as Air Canada, Air New Zealand, Singapore Airlines, and United Airlines.
Both China Southern Airlines and China Eastern are members of SkyTeam. Their flyers can redeem miles with 18 SkyTeam member airlines including Air France, Korean Air, Vietnam Airlines and Xiamen Airlines, etc.
What about Hainan Airlines? It doesn't belong to any airline alliances. But the good news is, it has a frequent-flyer program called Fortune Wings Club, which enables its flyers to earn miles on its subsidiaries: Hong Kong Airlines, Lucky Air, Tianjin Airlines, Beijing Capital Airlines, Fuzhou Airlines, and parent company Grand China Air. It is also possible for passengers to collect miles on Air Berlin, Alaska Airlines, Etihad Airways, and the airlines which have codeshares with Hainan Airlines.
*Given the fact that specific service items are subject to the regulations and operations of airlines, please consult first if you are interested in any of their services.
In conclusion, Chinese airlines are striving at every turn to make your travel with them a worthwhile experience. Visiting Asia? Have your trip tailored at , and we'll match the right Chinese carrier to offer a seamless trip.
What Our Clients Say
"Great Customized Service", "Trip of A Lifetime", "Exceed All Expectations"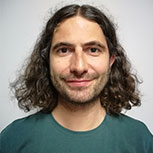 CONTACT A TRAVEL EXPERT
1-to-1 Service | Reply within 24hrs | Expert's Advice
STAY IN TOUCH WITH US
Subscribe to our newsletter so we can provide you with insider travel information, exclusive offers, and discounts.