Shanghai is a paradise for history lovers. With its long history, it is no wonder that Shanghai has a large number of historical relics and places of historical interest.
Shanghai's many ancient and modern living cultures are alive and well. The city's bars and nightclubs are designed with the innumerable theme, offering something for everyone.
We have chosen some interesting topics about Shanghai's history and culture to share with you. And hope they can help you to get a more detailed look at the wonderful city of Shanghai.
- Experience
Old Shanghai
: When talking about the past of Shanghai, instead of talking about its history, people tend to use the phrase Old Shanghai. Many people consider Old Shanghai as a certain kind of
lifestyle
, thus the impression of Old Shanghai falls into the following words: clubs, nightlife, fashion, pretty girls in Cheongsams, handsome men with hats, and a bunch of foreigners.
- Taste Shanghai Culture: Some people, especially those coming from Beijing or Xi'an, might think Shanghai is a city with little culture. However, since it was opened as a commercial port in 1843, Shanghai, became one of the first cities that were exposed to western thoughts and fashion. Thus, Shanghai became "A melting pot of Eastern and Western cultures. "
Shanghai Brief History: The Development of Shanghai
960 AD: A small fishing village
- Six thousand years ago, humans settled here.
-
In 960, Shanghai was still a small fishing village.
-
Six thousand years ago, humans had settled here, but it was not until 751 that it received its present name.
Song Dynasty: A Key Cotton Exporter
-
Shanghai became a key cotton exporter under the Song Dynasty.
-
To increase trade, a customs house was built in 1685 to sell silk and tea.
1842: After the First Opium War
- The British opened a concession in Shanghai after the first Opium War in 1842. The French, Americans and Japanese soon followed the British in establishing territories in Shanghai.
China's Fuzhou Road located in the concession area
The 1930s: Most Important Port in Asia
- The
1930s: Shanghai became the most important port in Asia and the world's largest trading and banking firms set up houses along the Bund.
1937: Japanese Invasion
-
In 1937, Japanese bombs hit Shanghai and control Shanghai and much of China's eastern coast until 1945.
1949: New Shanghai
-
1949: Most foreigners have left Shanghai and the Chinese Communist state takes control of the city and the formerly privately-held businesses. The foreign concession era officially ends.
1976: Opening up to the Outside World
-
1976: The reform and opening up policy allowed a commercial revival to take place in Shanghai.
Now: Shanghai is growing into one of the most cosmopolitan cities in Asia. Need a
tailor-made China tour
? Contact us now.
What Our Clients Say
"Great Customized Service", "Trip of A Lifetime", "Exceed All Expectations"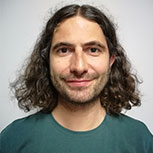 CONTACT A TRAVEL EXPERT
1-to-1 Service | Reply within 24hrs | Expert's Advice
SUBSCRIBE TO WIN A FREE TOUR
Subscribe to our newsletter for a chance to win a 5-day Japan tour for two people! And more insider travel news, exclusive offers, and inspiration will be sent straight to your inbox.