Shanghai Maglev Train (SMT) has been operated since the end of 2002 and is the world's first and only commercialized maglev train line in operation.
- In June 2000, Shanghai and Transrapid International agreed to jointly carry out a feasibility study on a high-speed transrapid demonstration line in China. In December, China decided to build a high-speed transrapid demonstration line in Shanghai from
-
Metro Longyang Road station to
Pudong International Airport
.
-
The construction began in March 2001.
-
On December 31, 2002, the Shanghai Maglev Line, after more than two years of designing, construction and commissioning by the experts of China and Germany, eventually came into view in the world.
- It's n
ot exactly an "attraction" but gives you a
special experience in Shanghai
. So many countries in the world have been involved in the research of the maglev technology, but only in Shanghai a real maglev operation line was successfully built.
-
It takes only in 8 minutes for a 30-kilometer-long trip, between Longyang Road Station(Metro Line 2) and Pudong Airport, with a maximum speed of 430 kilometers per hour.
-
At Shanghai Maglev Longyang Road Station, tourists can transfer to Subway Line 2 and many buses which can take you to the urban area of Shanghai.
-
It runs from Pudong International Airport to Longyang Road.
Operating Time
-
The train operates once every 15 to 20 minutes. The line operates daily between 06:45-21:30.
-
Pudong Airport Station: First train: 7:02 Last train: 21:42
-
Longyang Road Station: First train: 6:45 Last train: 21:40
-
Interval: 15 mins.( 6:45-17:00 ); 20 mins.( 17:00-21:40)
Max Speed
- 300km/h ( 6:45-8:45, 11:00-12:45, 17:00-21:40)
- 430km/h ( 9:00-10:45, 13:00-16:45)
Maglev train line and subway line are connected. You can take the maglev train from Pudong airport to Longyang road, then take subway line 2 to get to the city center.
If you missed the last train, you can also find some other ways to get to the city center from Pudong airport.
Ticket Purchase
Passengers can get tickets at the Ticket Center on the day of taking the train.
Purchase Place
- Longyang Rd. Ticket Center is on the 2nd floor 2100 Longyang Road,
- Pudong Shanghai Pudong Airport Ticket Center is on the 2nd floor of the Pudong Airport Station in the Pudong International Airport.
A One-way Ticket: 50RMB for Economy, 100RMB for VIP
A Round-trip Return Ticket: (Valid in 7 days) 80RMB for Economy, 160RMB for VIP
Ticket Discount
- Passengers with airplane tickets of the day can enjoy a 20% discount one time for the single-trip train tickets of the day.
- Each adult can bring one child at or under 120cm free of charge. Children above 120cm shall buy the full-price ticket. Children at or under 120cm are not allowed to take the train alone.
Train Delayed
Awful weather or technical reasons may disturb normal operation. If so, passengers should follow the attendants' instructions to the appointed place for the refund of their tickets.
Ticket Refund
Unused tickets can be refunded at full price at the place bought but only on the valid day. Tickets exchanged by vouchers follow the same policy.
If you are interested in taking a Shanghai tour with the Maglev Train experience; if you need a private tour and an English-speaking tour guide to show you around Shanghai; China Odyssey Tours is here and ready to help.
Welcome to contact us to customize a China tour including this attraction.
What Our Clients Say
"Great Customized Service", "Trip of A Lifetime", "Exceed All Expectations"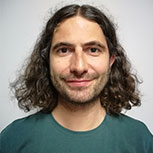 CONTACT A TRAVEL EXPERT
1-to-1 Service | Reply within 24hrs | Expert's Advice
SUBSCRIBE TO WIN A FREE TOUR
Subscribe to our newsletter for a chance to win a 5-day Japan tour for two people! And more insider travel news, exclusive offers, and inspiration will be sent straight to your inbox.