Suzhou, famous for the Chinese landscape gardens with traditional architectural style, is a popular tourist destination in China. On the one side, it is a peaceful city just like the landscape gardens. On the other side, Suzhou locates near Shanghai - the Paris of Oriental, so it must obtain a lot of fashionable elements. The lifestyle in Suzhou must be traditional and fashionable.
Generally speaking, there are three characteristics of the lifestyle of Suzhou people. Suzhou people have an idea of taste, which refers to a high-quality and abundant-connotation lifestyle. It contains three aspects as follows:
First, Suzhou people love chasing fashion. If we say that Paris is the capital of fashion in France, Suzhou is the capital of fashion in the Chinese Mainland. In the eyes of most Suzhou people, Huai Hai Road is the street of fashion in Suzhou. In the Huai Hai Road, the decoration of department stores, the window show of famous brand dress and people walking on the street are full of the atmosphere of fashion. Suzhou people learn fast and chase fast, especially fashionable things. Because of the dynamic of Suzhou people chasing fashion, great changes have taken place since the policy of reform and open to the world in 1978.
Second, Suzhou people have consciousness of toleration, which refers to the tolerant lifestyle. Suzhou is an international city, so even the native Suzhou people are tolerant of any new things. They have a far eye reach. Old people like to live a relaxing life. In the morning, they like doing some morning exercises, such as doing shadowboxing and practicing sword. During the day, the old people like going fishing, doing Majong, doing Chinese chess, etc. In the evening, they like taking a walk along the street. How leisurely it is! But young people like to live in a fashionable and exciting life! During the day, young people go to work or go to school, but at night, they like to go to bars, KTV, or Disco halls, etc. Although there is much difference between the lifestyle, they try their best to understand and adapt it rather than criticize it. Different lifestyles consist of the colorful life of Suzhou people.
Third, Suzhou people lead a casual life. They don't care about other things except for their will. As long as they want to do it, they will do that right now. They follow the credo that "work hard, and enjoy as much as one likes". When they are working, they try their best to finish every task. After work, they fling themselves into the crazy entertainment. Moreover, they not only chase fashionable things but also high-quality in spirit. More and more enterprises and merchants like to get in touch with artists. They do that because they don't only satisfy their physical life. They want to chase higher-quality life.
In Suzhou, the hometown of Chinese landscape gardens, visitors may appreciate not only the beautiful architectures and sceneries but also the atmosphere of different lifestyles. Whoever you are, join in!
Contact us for more China tours or tailor-make your tour with Suzhou.
What Our Clients Say
"Great Customized Service", "Trip of A Lifetime", "Exceed All Expectations"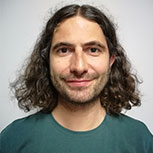 CONTACT A TRAVEL EXPERT
1-to-1 Service | Reply within 24hrs | Expert's Advice
STAY IN TOUCH WITH US
Subscribe to our newsletter so we can provide you with insider travel information, exclusive offers, and discounts.