Most of Suzhou's local food is snacks or Xiao chi (small eats). They originated in little stands or stalls located on sides of the road. Many locals and visitors to Suzhou enjoy walking down the street and stopping at the individual stalls to buy one or two items, eat as they continue their walk, and pick up some more of the tasty local dishes further on down the street. For visitors who do not like spicy food, most dishes can be prepared without chili.
Pine Nut and Date Cake:
It is a famous traditional snack in Suzhou. It chooses sugar, eggs, food oil, and wheat powder as the raw materials to make the skin. The nutlets, fruit flesh, and pine nuts are the stuffing. Then, the cake is baked over a slow fire. This snack is sweet but not greasy. It is very delicious. It is exactly a good choice to give to friends and relatives as gifts.
The Noodles in Maple Town (Maple Bridge Town near Hanshan Temple):
It is also called white soup noodles. The soup is clear, and the stewed meat is crisp and soft. The noodles are thin and in beautiful shape. It tastes delicious and refreshing. There is a legend about the noodle. A wife and a husband run a noodle shop in Maple Town. One day, the husband went downtown to buy sauce. On the way, he met with a man who wanted to kill himself because of no money. The husband gave him some money that he had and went home without buying sauce. Without sauce, how can he make noodle soup and stewed meat? After returning home, the wife didn't blame him. She said that they could make the noodle soup by using the original soup and putting stewed meat, shallot and ginger into the soup. As expected, the white soup noodles are delicious! Later on, it is famous throughout Suzhou city.
Sweet-Scented Osmanthus Chicken:
It uses chicken, white sugar and sweet-scented osmanthus sugar as the raw materials. The chicken is just like white jade, which whet visitors' appetite.
Suzhou Confects: Suzhou locates near Tai Lake, so it teems with plum, apricot, loquat, waxberry, peach, golden orange, etc. It provides rich raw materials to the production of confects. It is popular from the Three Countries Dynasty. In the Qing Dynasty, the confects are famous at home and abroad. It is sweet and refreshing. It is suitable for the old and the young.
Ao Zao Noodle:
The quick-fry fish noodle and bittern duck noodle is the most famous noodle. Except for good materials and delicious taste, there are three features of the noodle. First, the noodle is very hot. Second, the soup is very hot. Third, the bowls are very hot. Even in winter, after eating a bowl of this kind of noodle, you may sweat.
Bittern Bean Curd:
It is a famous specialty in Suzhou. It has red color and special taste. It can be eaten as confect and bittern dishes. Due to its delicious taste, it is renowned throughout China.
There are so many delicious snacks in Suzhou that visitors must be lured by them. After enjoying the exquisite landscape gardens in Suzhou, tasting the special snack is a good choice that cannot be missed!
Contact us for more China tours or tailor-make your tour with Suzhou.
What Our Clients Say
"Great Customized Service", "Trip of A Lifetime", "Exceed All Expectations"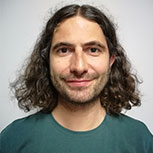 CONTACT A TRAVEL EXPERT
1-to-1 Service | Reply within 24hrs | Expert's Advice
STAY IN TOUCH WITH US
Subscribe to our newsletter so we can provide you with insider travel information, exclusive offers, and discounts.