It is said that a trip to Tibet is never complete without a shopping spree. Tibet has vast and rich variations of local arts and crafts. Tibetan carpets, carvings, local snacks, as well as Buddhist items are available for visitors. So it could be said that Tibet is a great place for shopping. For visitors to Tibet, there is an uncountable number of specialties for them to choose from.
Thangka:
A thangka is a Tibetan scroll painting that has strong ties to Buddhism and features a distinct ethnic flavor. They have been popular in Tibet for centuries. Some Thangkas are charming portraits of a Buddha, some are colorful representations of Tibetan customs, and some are portraits of the history of Tibet. Thangka paintings can be made using a wide variety of techniques: silk tapestry with cut designs, hand-painted, color printing, embroidery, brocade, and pearl inlaid.
Tibetan Crafts:
Normally crafted from such raw materials as gold, silver, copper, wood, bamboo, as well as bones, Tibetan crafts are not only useful but aesthetically pleasing. Tibetan silver crafts make great souvenirs from Tibet. Tibetan silver ornaments make use of precious stones like agate, rubies, and sapphires, and are usually carved in Sanskrit.
Tibetan Carpets and Textiles:
Woven with bright and harmonious colors, Tibetan carpets are durable and beautifully crafted. The hand-weaved, Tibetan woolen Pulu cloth comes in many colors and is used for making clothes, shoes, and caps. It is incredibly warm, as well as beautiful.
Tibetan Knives:
For Tibetan people, knives are not only a tool and a weapon but also an adornment. It is a time-honored traditional handicraft that is an integral part of Tibetan's daily lives. This is especially true of knives carried by Tibetan women that tend to be more decorative and delicate. They are particularly famous for their intricately designed silver sheaths.
Tibetan Medicine:
Lots of tourists like to buy traditional Tibetan medicine for its herbs such as saffron, awe too, and snow lotus. Tibetan doctors and their traditional medicines made by secret methods attract much curiosity, and some tourists also like to pay the traditional doctors a visit for treatment during their tour.
Tibetan traditional arts and crafts are too numerous to mention. To get a better understanding of exactly what there is to buy in Tibet, it is best to explore the local markets to do some shopping on your own. The biggest markets can be found in Lhasa.
Barkhor Shopping Market:
Barkhor Street is the famous commercial center of Tibet. It is located outside of Jokhang Temple. Over 120 handicraft and artwork shops and over 200 individual booths are set up on Barkhor Street each day. It is a must-go place for all souvenir shopping. Besides simply shopping, Barkhor Street is a great place to people watch. This circular street is a stop for pilgrims and is also where local people do some of their shopping, so it gives visitors a great chance to see local people living their lives. This street offers a lot of choices, but it is important to shop around before deciding on a purchase. Many vendors sell similar items, and some places are more expensive than others. When deciding to buy a piece, be sure to bargain. It is expected, and it will help ensure that visitors do not get cheated. There are no set prices, so if you find something you want, think about what it is worth to you, and stick to that price. Most of the items for sale in Tibet cannot be found anywhere else in the world.
Lhasa Department Store:
It is the largest and most famous store in Lhasa. Located on the west end of Yuthok Street, it sells handicrafts, as well as practical items, such as cotton clothing, mugs, canned food, towels and toothpaste, and other stuff tourists, may need to buy before they move to other remote towns. There are many other department stores lining Yuthok Street, but the Lhasa Department Store is the largest.
Other Shopping Areas:
In the middle of Beijing Street, which begins at Duosenge Street and ends at East Kangang Street, there are various supermarkets and stores selling the daily necessities as well as the other tourist commodities. This area is considered the commercial center of Lhasa. Yuthok Walking Street is a pedestrian street for shoppers. It offers many modern style clothing, as well as some local crafts. It is where most of Lhasa's youth do their shopping.
For certain items, it is better to purchase them where they are created to be ensured authenticity, and quality. For example, the best places to buy traditional Tibetan medicine would be in the local medicine factories or warehouses, and the best place for Tibetan carpets and tents is at the Lhasa Carpet Factory and Lhasa Tent and Banner Factory respectively. Although it is not as easy to bargain in these places, visitors can be assured that the quality is of the highest standards.
As in traditional markets throughout China, bargaining with local people, in local markets can give visitors a better feeling of local Tibetan life. Prices are not set in stone, and it is customary to bargain for your purchases. Traditionally offer 50 percent of the asking price and work from there. Remember most of the items cannot be found anywhere else in the world, and they make unique gifts to bring back home for family and friends, or for yourself to remember your trip to mysterious Tibet.
If you need any shopping suggestions, please contact us.
Recommended China Tours Including Tibet
What Our Clients Say
"Great Customized Service", "Trip of A Lifetime", "Exceed All Expectations"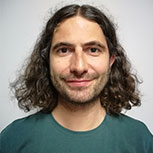 CONTACT A TRAVEL EXPERT
1-to-1 Service | Reply within 24hrs | Expert's Advice
SUBSCRIBE TO WIN A FREE TOUR
Subscribe to our newsletter for a chance to win a free 7-day Peru tour! And more insider travel news, exclusive offers, and inspiration will be sent straight to your inbox.