About This Trip
This 14-day historical China trip, from Beijing to Shanghai, via Datong, Pingyao, Xi'an, and Nanjing, will give you a deeper understanding of Chinese time-honored history. In addition to the world-famous attractions like the Great Wall, you will also find the spectacular Yungang Grottoes in Datong, ramble around the beautifully maintained Pingyao Ancient Town, explore the massive Wang Family's Compound, and learn about modern China history in Nanjing.
Itinerary Summary
DAY

PLACE

HIGHLIGHTS

1 - 4

Beijing

Forbidden City, Great Wall, Summer Palace, Temple of Heaven, Hutong Family Visit

5 - 6

Datong

Yungang Grottoes, Huayan Temple, Hanging Temple

7 - 8

Pingyao

Wang Family's Compound, Pingyao Ancient Town

9 - 10

Xi'an

Terracotta Warriors, Hanyang Tomb, Great Mosque

11 - 12

Nanjing

Presidential Palace, Sun Yat-sen Mausoleum, Nanjing Museum

13 - 14

Shanghai

The Bund, Yu Garden, Shanghai World Financial Center
Collapse All
Itinerary
Day 1: Arrival - Beijing

Upon your arrival in Beijing, the capital of China, a local tour guide will greet you at the airport and take you to the hotel for a good rest.

Day 2: Beijing, Forbidden City & Summer Palace

Tour Tiananmen Square first before touching the history of the Ming and Qing Dynasties (1368-1912). The Forbidden City, not far away from it, is a massive wooden palace complex that served as the residence of emperors and their families at that time. Rambling around the ground, you may get an insight into the royal life of ancient China. Later, stroll around the Summer Palace, an imperial garden in the Qing Dynasty, to admire its ingenious combination of man-made architecture and natural landscape. If the weather permits, hop on a shared boat sailing on Kunming Lake to take in the breathtaking scenery.

Day 3: Beijing, Temple of Heaven & Great Wall

Set out to visit the Temple of Heaven, once a sacrificial site for Chinese emperors to pray for a good harvest in ancient times and nowadays a public park for morning exercise among locals. Continue to the magnificent Great Wall at Mutianyu, regarded as the "Essence of the Great Wall in the Ming Dynasty". You can get up and down easily with round-trip cable cars and hike further to explore this man-made wonder closely.

Day 4: Beijing - Datong

Passing through the old narrow paths with lots of courtyard homes, you'll visit a Hutong local family this morning. Wander around to observe the old houses, chat with hosts to learn about the daily life of ordinary Beijingers, and enjoy a homemade lunch.

After the tour, proceed to Datong by high-speed train.

Day 5: Datong, Yungang Grottoes and Hanging Temple

Datong, once the capital of the Northern Wei Dynasty (386–534), is full of Buddhist history. Explore the Yungang Grottoes, an excellent example of rock-cut architecture housing over 50,000 well-preserved Buddhist statues from the 5th century. It is advisable to take comprehensive information through a short film at the entrance and explore the caves according to your interests.

Proceed to the Hanging Temple later. Connected by winding corridors and bridges on the sheer cliff of Mount Heng, this unique temple combines Buddhist, Taoist, and Confucian elements.

Day 6: Datong - Pingyao

Take some time to admire the colorful tiles of the Nine-dragon Screen in a nice little park. Nearby, step into the Huayan Temple in the architectural style of the Liao Dynasty (916-1125) and appreciate the colorful statues in the serene atmosphere.

In the afternoon, head to the railway station to board your high-speed train to Pingyao.

Day 7: Pingyao, Wang Family's Compound and Zhangbi Ancient Castle

Check out the Wang Family's Compound, the largest of the Shanxi Courtyard Houses. Alongside your tour guide, you'll not only take in the beautiful buildings and carvings but also learn some hidden meaning behind decoration details. Another architecture you will visit is Zhangbi Ancient Castle, an ancient multi-functional castle that integrates military, residential, productive, and religious functions into a little-known small-scale locale. Besides the overground structure, you can also descend and experience its underground tunnels.

Day 8: Pingyao - Xi'an

The well-preserved Pingyao Ancient Town with a history of over 2,700 years is a fantastic place to walk around. You will visit the Rishengchang Exchange Shop, an ancient bank that is now turned into a museum of Chinese banking. Admire artworks from the Ming and Qing Dynasty eras (1368-1912) inside the Qing Xu Guan. Step around County Government Office with a chance to watch a short performance about an ancient court trial.

Afterward, depart for Xi'an by high-speed train.

Day 9: Xi'an, Terracotta Warriors and Great Mosque

In the centuries-old capital of Xi'an, one of the must-see highlights is the Terracotta Warriors, the army of clay statues built to protect the afterlife of Qin Shi Huang, China's first emperor. Pay attention to the soldiers' faces and you will find they vary from one another, indicating their different characters and mental states.

After that, stroll around the vibrant Muslim Quarter to soak up the exotic Muslim cultural atmosphere and have a chance to sample some traditional snacks. Do not miss the Great Mosque here to learn about Islamic culture.

Day 10: Xi'an - Nanjing

Ramble in Huancheng Park around the ancient city wall in the morning with a chance to watch locals doing exercise. Then, go up to the Drum Tower and enjoy various artifacts on display, including a huge drum. Later, proceed to Hanyang Tomb to admire the burial culture in Western Han Dynasty (206 BC - 220 AD).

After the tour, leave Xi'an behind for Nanjing by flight.

Day 11: Nanjing, City Tour

Nanjing, regarded as the capital of Chiang Kai-shek's Nationalist government from 1946 to 1949, is a great place to learn about the modern History of China. Visit the Presidential Palace and Zhonghua Gate, a well-preserved gate and defensive complex on the city wall of Nanjing, in the morning. Step into Confucius Temple for a glimpse of Confucius' life, followed by the Yangtze River Bridge, the first double-decker with a 4.5 km-long road on top and a train line below. Finally, learn about the tragic past of Nanjing inside the Nanjing Massacre Memorial Hall.

Day 12: Nanjing - Shanghai

After breakfast, tour the Sun Yat-sen Mausoleum. Climb nearly 400 steps up to the tomb and pay respect to the father of modern China. On the southern slope, you will visit the Tomb of Hongwu, the first emperor of the Ming Dynasty, Zhu Yuanzhang. Enter the Nanjing Museum to appreciate its enormous collections of Ming and Qing imperial porcelains.

In the late afternoon, take a two-hour high-speed train to Shanghai for the night.

Day 13: Shanghai, the Bund and Yu Garden

Stroll along the Bund to admire colonial-era buildings that contrast with the modern skyscrapers across the river. Following it is the former French Concession, filled with cobble streets, beautiful French-style villas, and tons of cafes, restaurants, and antique stores. Relax in the exquisite Yu Garden and visit the Jade Buddha Temple for its Buddhist culture. At the end of today, get up to the 100th floor's glass overbridge of Shanghai World Financial Center for a cool bird's view of the city.

Day 14: Shanghai - Departure

Your historical exploration comes to an end today. Enjoy time at leisure until your guide escorts you to the airport to catch your homebound flight.
Inquire Now
Gallery
Forbidden City, Beijing

Mutianyu Great Wall, Beijing

Yungang Grottoes, Datong

Pingyao Ancient Town

Terracotta Warriors, Xi'an

Ancient City Wall, Xi'an

The Bund, Shanghai

Yu Garden, Shanghai
What Our Clients Say
"Great Customized Service", "Trip of A Lifetime", "Exceed All Expectations"
How It Works
Tell us your tour ideas

Complete our inquiry form

Discuss with a travel specialist

Customize your itinerary

Securely book your tour

Confirm when you're satisfied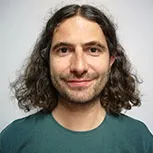 Tailor-make your trip
Any part of this itinerary can be altered to fit your needs, e.g. accommodation, add/skip city, your length.