About This Trip
This 10-day China trip will take you to visit two famous destinations along the Silk Road: Xi'an and Gansu. Stat in Xi'an, unveil the secret of the Terracotta Warriors, learn about the city's glorious past on the ancient City Wall, and experience local Muslim people's life. Then transfer to Gansu to visit the Maijishan Grottoes, Fuxi Temple, Labrang Monastery, Jiayuguan Great Wall, the world-famous Mogao Grottoes, etc..
Itinerary Summary
DAY

PLACE

HIGHLIGHTS

1 - 2

Xi'an

Terracotta Warriors, Ancient City Wall, Muslim Street

3

Xi'an - Tianshui

Maijishan Grottoes

4

Tianshui - Lanzhou

Fuxi Temple

5

Lanzhou - Xiahe

Labrang Monastery, Sangke Grassland, Tibetan Family Visit

6

Xiahe - Lanzhou

Lanzhou City Tour

7

Lanzhou - Jiayuguan

Wei-Jin Tomb Murals

8

Jiayuguan - Dunhuang

Jiayuguan Great Wall, Jiayuguan Pass

9 - 10

Dunhuang

Mogao Grottoes, Crescent Moon Spring, Departure
Collapse All
Itinerary
Day 1: Arrival, Xi'an

Welcome to Xi'an, a 2,000-year-old city full of history! Meet your tour guide outside the arrival hall of Xianyang International Airport in Xi'an, and enjoy a private transfer to your hotel. Check in with the help of your guide, and then spend some time at leisure.

Day 2: Xi'an

The Terracotta Warriors makes the historic Xi'an more attractive to tourists from all over the world. This morning, marvel at the grand array with thousands of lifelike clay soldiers, horses, and chariots in life size. Observe them carefully and try to have a dialogue surpassing time and space. After the tour, drive about an hour back to the city. Climb the 14th-century City Wall to enjoy a better view of the old town of Xi'an, and then stroll through the bustling Muslim Street to catch a glimpse of Chinese Muslim culture.

Day 3: Xi'an - Tianshui

Take a high-speed train to the west and you will arrive in Tianshui within 2 hours. This is the first important stop on the ancient Silk Road from Xi'an. There you will marvel at wooden paths hanging on a cliff, and be amazed by thousands of exquisite Buddhist sculptures and murals. That is the famous Maiji Mountain Grottoes. The construction of this great art gallery began at the end of the 4th century and lasted for over 1,600 years, so you will be feasted with different styles of Buddhist art in different eras.

Day 4: Tianshui - Lanzhou

Tianshui is the hometown of Fuxi - the first mythical emperor of China. Pay a visit to Fuxi Temple to learn about the origin of the Chinese nation and then hop on another high-speed train to Lanzhou, the capital city of Gansu Province. On arrival, you'll be welcomed by your local guide and driver.

Day 5: Lanzhou - Xiahe

After breakfast, you will drive for about 4.5 hours to Xiahe, an ethnic Tibetan town in Gansu Province. Upon arrival, enjoy a local Chinese lunch, then explore the Labrang Monastery and feel the mysterious Tibetan Buddhism. Later, capture the beauty of the Sangke Grassland and taste the local life by visiting a Tibetan family.

Day 6: Xiahe - Lanzhou

Drive back to Lanzhou. Take a relaxing city tour with the landmarks including Yellow River Waterwheel Park, the Yellow River Mother Sculpture and Iron Bridge of Yellow River. You may like to sample some delights of Chinese Silk Road fare such as Lanzhou beef noodles.

Day 7: Lanzhou - Jiayuguan

Continue your Silk Road adventure to Jiayuguan by a 6 hours' high-speed train. After that, your local guide will welcome and escort you to visit the Wei-Jin Tomb Murals, known as the largest subterranean art gallery. You can admire hundreds of murals showing various scenes of economic production and daily life at the time (220 AD - 420 AD), from banquet to travel, hunting, farming, sericulture, grazing, etc.

Day 8: Jiayuguan - Dunhuang

Appreciate the famous landmarks of this small city, including the Jiayuguan Great Wall, the Great Wall Museum, Jiayuguan Pass, First Pier of the Great Wall and the Hanging Great Wall. Next, take a 5-hour drive to Dunhuang.

Day 9: Dunhuang

The Mogao Grottoes are the soul of Dunhuang. Today, explore these incredible caves hidden in the desert, and other important sites in Dunhuang, including Mingsha Shan (Singing Sand Mountain), Crescent Moon Spring. After that, enjoy some relaxing time to recharge your batteries.

Day 10: Dunhuang, Departure

It's time to say goodbye! You will have some free time before being transferred to the airport or railway station for your flight or train to your next destination. From Dunhuang, you can easily travel to Xinjiang or return to Xi'an.
Inquire Now
Gallery
Terracotta Warriors, Xi'an

Ancient City Wall, Xi'an

Muslim Street, Xi'an

Maijishan Grottoes, Tianshui

Jiayuguan Pass

Mogao Grottoes, Dunhuang

Crescent Moon Spring, Dunhuang

Singing Sand Mountain, Dunhuang
What Our Clients Say
"Great Customized Service", "Trip of A Lifetime", "Exceed All Expectations"
How It Works
Tell us your tour ideas

Complete our inquiry form

Discuss with a travel specialist

Customize your itinerary

Securely book your tour

Confirm when you're satisfied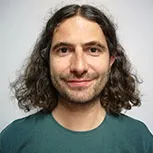 Tailor-make your trip
Any part of this itinerary can be altered to fit your needs, e.g. accommodation, add/skip city, your length.