About This Trip
This 6-day tour package will take you to discover the beautiful grassland scenery and Tibetan culture in Gannan Tibetan Autonomous Prefecture. Start from Lanzhou and head for Xiahe, visiting the Ba Fang San Hang of Linxia en route. In Xiahe, you will marvel at the splendid Labrang Monastery and pay a visit to a Tibetan family in the Sangke Grassland. End in Langmushi, a small alpine town where you will see the Sertri Monastery and hike along the scenic Bailong River Valley.
Itinerary Summary
DAY

PLACE

HIGHLIGHTS

1

Lanzhou - Xiahe

Ba Fang Shi San Hang of Linxia

2 - 3

Xiahe

Labrang Monastery, Sangke Grassland, Tibetan Family Visit, Ganjia Grassland, Bajiao City, White Cliff

4 - 6

Langmushi

Milarepa Buddhist Pavilion, Sertri Monastery, Bailong River Valley
Collapse All
Itinerary
Day 1: Lanzhou - Xiahe, Ba Fang Shi San Hang of Linxia

Many people yearn for Tibet for its mysterious religious air and breathtaking plateau landscape. Few people know that there is a place in Gansu that can feast you with all the beauties you are expecting for Tibet: snow-capped mountains, turquoise lakes, fertile grasslands, sacred temples, and godly monks in red robes. This is Gannan Tibetan Autonomous Prefecture, northwest of Lanzhou for about 4.5 hours by drive. Arrive in Lanzhou either by flight or train, meet your guide and driver, and then proceed to Xiahe of Gannan. On the way, stop in Linxia for a break and take a stroll through its Ba Fang Shi San Hang, a historical quarter full of Hui customs.

Day 2: Xiahe, Labrang Monastery & Sangke Grassland

As a top Tibetan Buddhism education institution in China, Labrang Monastery enshrines China's most complete Tibetan Buddhism teaching system and has the most monks beside Tibet. Its magnificent complex houses numerous Buddha statues, exquisite sculptures, murals, and many other Buddhism treasures. In the southwest corner of the monastery, there is an old bridge leading you to the mountain where the Sunning of the annual Buddha Ceremony happens.

In the south of Xiahe, within 18km is Sangke Grassland, a meadow steppe with lush plants. In the summer, when verdant grass creeps everywhere with flocks and herds and Tibetan tents dotted on it, what a beautiful picture is it! You can also visit a Tibetan family here, taste their favorite buttered tea, and glance into the exotic Tibetan customs.

Day 3: Xiahe, Ganjia Grassland & Bajiao City

In the north of Xiahe, within 40 minutes by drive, we will arrive at Ganjia Grassland, a more natural and peaceful alpine steppe surrounded by high mountains. In the east of the grassland is the ancient Bajiao City, a cross-shaped town left over from the Western Han Dynasty, about 2,000 years ago. With its unique structure, it shows us the style and features of the defense city in ancient China. Different from the vastness of the grassland, the time-honored old town gives people a sense of vicissitudes and desolation.

Not far from the old town, we can find the White Cliff (Baishiya) like a screen spanning the earth and the sky. At the foot of the cliff is a karsts cave which is said a Tibetan Buddhist Sanctuary.

Day 4: Xiahe - Langmusi, Milarepa Buddhist Pavilion

Moving south further, after around 3.5 hours we will arrive at the Langmushi, a small town administrated partly by Gansu Province and partly by Sichuan Province and inhabited primarily by Tibetan. En route, visit Milarepa Buddhist Pavilion, the only temple dedicated to the masters of various schools of Tibetan Buddhism. The pavilion itself is a unique structure with nine stories and each floor represents an era or a branch of Tibetan Buddhism with various Buddha statues and beautiful murals. If lucky enough, you will find monks praying there.

Day 5: Langmusi, the town & the temple & the valley

This tiny alpine town is nestled in the Bailongjiang Valley on the eastern edge of the Tibetan Plateau. The locals in Langmusi wake up earlier than the sun every day to worship the Buddha before starting a day's work. Listening to the Dharma before the sunset means the end of today's life and the beginning of a new day with hope. After it, the people with rotating prayer wheels in their hands will walk slowly back home.

The Sertri Monastery stretches along the hillside with golden domes shining brightly in the sun. Climbing up to the top of the slope, more open vistas with the surrounding mountains, winding rivers, the temples, the folk houses, and the Kiriti Monastery belonging to Sichuan province will all come into your sight.

Today, you will have the full day to explore the town and glance into the people's life. In the afternoon, hike along the Bailong River Valley and take in more of the natural beauty of this mysterious land.

Day 6: Langmusi - Departure

Finish your discovery of Gannan Tibetan area today! From Langmusi you can easily continue your journey to Sichuan province, famous as the panda's hometown and boasting abundant natural wonders.
Inquire Now
What Our Clients Say
"Great Customized Service", "Trip of A Lifetime", "Exceed All Expectations"
How It Works
Tell us your tour ideas

Complete our inquiry form

Discuss with a travel specialist

Customize your itinerary

Securely book your tour

Confirm when you're satisfied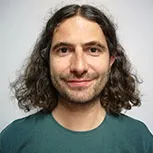 Tailor-make your trip
Any part of this itinerary can be altered to fit your needs, e.g. accommodation, add/skip city, your length.