About This Trip
Curious about how China's ancient Buddhist grottoes were formed? Starting in Xian, this 8-day itinerary will take you to some of China's most famous ancient Buddhist grottoes, caves, and temples, all of which are located in Gansu province. From the world-famous Mogao Caves to the lesser-known but equally magnificent Maijishan Grottoes, Bingling Temple, Matisi Grottoes, and Yulin Caves, this cultural journey provides a good opportunity to learn about China's Buddhist history and culture.
Itinerary Summary
DAY

PLACE

HIGHLIGHTS

1

Xi'an - Tianshui

Fuxi Temple

2

Tianshui - Lanzhou

Maijishan Grottoes

3

Lanzhou - Zhangye

Bingling Temple

4

Zhangye

Matisi Grottoes, the Giant Buddhist Temple, Danxia Geopark

5

Zhangye - Jiayuguan

Jiayu Pass, the Overhanging Great Wall

6

Jiayuguan - Dunhuang

Yulin Caves

7

Dunhuang

Mogao Caves, Mingsha Mountain, Crescent Spring

8

Dunhuang

Departure
Collapse All
Itinerary
Day 1: Xi'an - Tianshui, Fuxi Temple

Starting from Chang'an, today's Xi'an, the ancient Silk Road winds through over 7,000 kilometers. Along with this road, Chinese silk went to the West as far as Rome and Buddhism spread more extensively in China. In Gansu, the throat of the Silk Road, a lot of Buddhist grottoes have been left for us to learn about the development of Buddhism in China.

Taking a high-speed train from Xi'an within two hours you will arrive in Tianshui. On arrival, be welcomed by a local guide and escorted to visit Fuxi Temple that dedicated to one of the three humanistic ancestors of the Chinese nation in mythology.

Day 2: Tianshui - Lanzhou, Maijishan Grottoes & Lanzhou city sightseeing

Among the numerous Buddhist grottoes in China, Maijishan Grottoes with its vivid and abundant clay sculptures is crowned as the East Sculpture Gallery. Dating back to 384AD, with more than 1,600 years of excavation and repair, there are more than ten thousand Buddhist statues here that display different characteristics of Buddhism in China in various eras.

Today we will spend the morning discovering some of the best examples of Maijishan Grottoes and then drive about five hours to Lanzhou, the capital city of Gansu Province. After arrival, have a city sightseeing quickly with stops at the Zhongshan Bridge, the Mother Image of the Yellow River, or the White Pagoda Hill Park for photography or walk.

Day 3: Lanzhou - Zhangye, Bingling Temple

The unique charm of the excursion to Bingling Temple is that you can not only explore a thousand years old temple but also able to take in the magnificence of the Yellow River while boating across Liujiaxia Reservoir to the temple. When exploring the grottos, you will notice that from the Northern Wei Dynasty to Tang and Song Dynasties the Buddhist images went from thin to full, their clothes went from thick to light, and the expressions on their faces went from tough to soft.

After the tour, drive about two hours back to Lanzhou for a high-speed train to Zhangye. On arrival, meet your guide and then head to the hotel for the night.

Day 4: Zhangye, Matisi Grottoes & Giant Buddhist Temple

Boasting of the strategic location and the richest water resource in the Hexi Corridor, Zhangye with developed agriculture and stockbreeding had been a vital place for military provision before the ancient Silk Road was opened up. It can be said that without Zhangye, there would be no millennial prosperity of the Silk Road. So it is not a surprise that you can find many historical relics over a thousand years old here, among which the Matisi Grottoes and the Giant Buddhist Temple are the best examples. Today, your knowledgeable tour guide will lead you to discover both of them as well as the gorgeous Danxia landscape nearby.

Day 5: Zhangye - Jiayuguan, Jiayu Pass Tower & Overhanging Great Wall

Depart from Zhangye in the morning and after around three hours we will arrive at Jiayuguan, a small city named after the Jiayu Pass, the first frontier fortress at the west end of the Ming Dynasty Great Wall and the must-be-passed on the way to Dunhuang.

Here, you will visit the majestic pass tower and the Overhanging Great Wall. Either ascending the tower and overlooking the Qilian Mountains or hiking along the broken walls and gazing at the endless desert, a strong sense of the vicissitudes will arise to you suddenly.

Day 6: Jiayuguan - Dunhuang, Yulin Caves

Driving west for about five hours we will arrive at Dunhuang, the most dazzling pearl on the Silk Road. En route, detour a little to see Yulin Caves. As the sister cave of Mogao Grottoes, the frescoes in Yulin Caves are much better preserved, with more vivid colors. Here you will see huge portraits of Buddha and abundant frescoes depicting rare animals, plants, harvests, weddings, banquets, brewing, music, and dancing. Arrive at your hotel in the late afternoon, check-in, and rest.

Day 7: Dunhuang, Mogao Caves & Western Jin Tomb & Crescent Spring

Commonly known as the Thousand Buddha Caves, the Mogao Caves is the most richly endowed treasure house of Buddhist art that integrates cave architecture, colored sculptures, and paintings. Its hundreds of caves house over 2,000 painted sculptures and more than 45,000 square meters of murals that describe the religion, farming, and social life as well as entertainment spanning over a thousand years.

Today you will visit the Mogao Caves first and then a tomb of the Western Jin Dynasty (266AD–316AD). The tomb is distinctive for its internal structure and stunning paintings on the tomb bricks. At the end of the day, spend some leisure time at the Crescent Spring and the Singing Sand Dune, spotting the magnificent sunset.

Day 8: Dunhuang - Departure

Departure time for your next destination. When you are ready your guide and driver will pick you up and transfer you to the airport or railway station.
Inquire Now
Gallery
Maijishan Grottoes, Tianshui

Mati Temple, Zhangye

Jiayu Pass Tower, Jiayuguan

Yulin Caves

Mogao Caves, Dunhuang
What Our Clients Say
"Great Customized Service", "Trip of A Lifetime", "Exceed All Expectations"
How It Works
Tell us your tour ideas

Complete our inquiry form

Discuss with a travel specialist

Customize your itinerary

Securely book your tour

Confirm when you're satisfied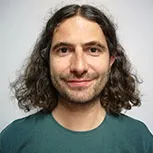 Tailor-make your trip
Any part of this itinerary can be altered to fit your needs, e.g. accommodation, add/skip city, your length.