The Big Wild Goose Pagoda is located near Tang Paradise which is 4 kilometers from downtown Xi'an, is one of the city's main landmarks that you should not miss in your Xi'an tours. It was built in 652 A.D. designed and supervised by the temple's first abbot Xuan Zang for keeping the Buddhist Sutras and Buddha's Relics he had brought back with him from his travels in India. Located inside the temple are two rare steles inscribed by two emperors of the Tang Dynasty (618-907). The styles can still be seen today where they were placed over 1,200 years ago.
The temple complex in which the Big Wild Goose Pagoda is located is filled with beautiful gardens and stunning architecture. Although destroyed and rebuilt numerous times, the current buildings were built in the style of the Tang Dynasty, the period in which the pagoda was built. The temple complex was constructed along an axis, with matching buildings on either side. The beautiful architecture is constructed of grey brick with glazed roofs. The many gardens hidden amongst the temple's many courtyards are very lovely and a wonderful place for visitors to take a break and soak in the beauty that surrounds them. The temple complex is filled with ancient artifacts. The Forest of Stupas located hidden on one side of the temple complex is where prominent monks are buried. The stupas, or gravestones, are exquisite and have been placed on the temple grounds over the centuries.
The Big Wild Goose Pagoda is over 64 meters high and has 7 stories. It was constructed of bricks and each brick was individually ground into shape before being laid to ensure a perfect fit. Each story of the pagoda is smaller than the previous and each floor is marked by several rows of prism-shaped bricks. Each floor has four arched doors and the first floor's lintels and doorframes are covered with beautiful carvings. The carvings are priceless works of ancient art. Visitors climbing the interior staircases are rewarded with spectacular bird's eye views of the surrounding area.
The temple's grounds, gardens, architecture, and the Big Goose Pagoda are beautiful. The many elements that make up the temple complex complement each other and make for a fantastic site for visitors. Strolling through the many gardens or looking up at the pagoda are unforgettable experiences. The Big Wild Goose Pagoda is one of the symbols of Xi'an and is a must-see for visitors to this ancient city.
Prefer a Tailor-made China tour with Xi'an, contact us now.
What Our Clients Say
"Great Customized Service", "Trip of A Lifetime", "Exceed All Expectations"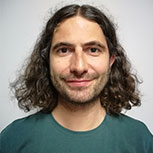 CONTACT A TRAVEL EXPERT
1-to-1 Service | Reply within 24hrs | Expert's Advice
STAY IN TOUCH WITH US
Subscribe to our newsletter so we can provide you with insider travel information, exclusive offers, and discounts.