If you ask what is special in your Xi'an tours, local people might tell you three things: tombs, museums, and temples. It is said that the temples in the city are a reflection of the religious situation in China. There are many kinds of temples in Xi'an, indicating different religions: Buddhism, Daoism, Islam, Christianity and Roman Catholicism.
Buddhism
In the Han Dynasty, Buddhism was first introduced to China. In the Tang Dynasty, many classical scriptures and statues were brought from India by a famous monk, Xuanzang (602-664) and he contributed a lot to the translation project. He made a proposal to the court for a pagoda to be built inside the Ci'en Temple for the storage of the scriptures. Today, his statue is right in front of the temple and facing Big Wild Goose Pagoda.
The interesting thing is that Buddhism in China is slightly different from Indian Buddhism, thus it's called Chinese Buddhism. Chinese Buddhism is divided into eight branches (schools) by different perceptions of Buddhism; six of these schools were born in Chang'an (the former name for Xi'an). At present, you can still find six temples of the school's first maters in Xi'an. In Famen Temple, 110 km away from Xi'an, you will have a chance to see the Buddha's relics-finger bone.
Taoism (Daojiao)
Xi'an is also an important place for the Chinese local religion Taoism. The place for the founders was called Daoguan, which looks like a temple, a church, or a mosque. Louguan Tai, 70 km from Xi'an, is the first Daoguan, at where Laozi, a philosopher of ancient China and an important figure in Taoism, finished his masterpiece, Tao Te Ching.
Islam
During the prosperous Tang Dynasty (618-907 AD) a large number of Moslems traveled the world-famous Silk Road to Chang'an (former name for Xi'an) bringing Islam to China. There are several mosques in Xi'an, and the Great Mosque is the most famous one.
Xi'an Great Mosque is among the largest mosques in China. The mosque is located on Muslim Street, a five-minute walk from the drum tower. The mosque is built in a Chinese architectural style with most of the grounds taken up by gardens. It is still an active place of worship and a major spot for religious activities of over 60.000 Moslems in Xi'an. The courtyard of the mosque can be visited, but only Muslims may enter the prayer hall.
Contact us for a tailor-made China tour.
Recommended China Tours Including Xi'an
What Our Clients Say
"Great Customized Service", "Trip of A Lifetime", "Exceed All Expectations"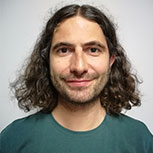 CONTACT A TRAVEL EXPERT
1-to-1 Service | Reply within 24hrs | Expert's Advice
SUBSCRIBE TO WIN A FREE TOUR
Subscribe to our newsletter for a chance to win a free 7-day Peru tour! And more insider travel news, exclusive offers, and inspiration will be sent straight to your inbox.