Xi'an, the capital of 13 ancient Chinese dynasties is endowed with a huge number of sites of historic and cultural interest. With its long history, Xi'an is home to some of the most famous historical sites in the world and its local cuisine is world renowned for diverse styles and delicious tastes. Although filled with history, Xi'an is also a modern and dynamic city and has wonderful amenities and a hopping nightlife. Doing Xi'an tours is all about discovering Chinese ancient cultures.
Undeniably Xi'an's most famous site is its Terracotta Warriors which were buried around the mausoleum of Emperor Qin Shihuang, the first emperor of the Qin Dynasty is an archaeological treasure that shocked the world when it was discovered. The Big Wild Goose Pagoda, one of the symbols of Xi'an was built to house Buddhist Sutras in 652AD. Located in the middle of a beautiful temple complex, the pagoda is a must-see for visitors to Xi'an.
The city of Xi'an is very proud of its Ancient City Wall. It is the most intact ancient city wall in the world and is a prime example of an ancient defensive structure. Visitors to Xi'an are able to rent a bike and ride the entire circumference from the top of the wall or hire an electric car to ride around. It gives visitors a great chance to look down into the ancient city of Xi'an.
Located in the exact center of ancient Xi'an are two of its most famous symbols, the Drum and Bell Towers. The Bell Tower is located in the exact center of the city and the Drum Tower is located a block away. The area surrounding the two towers has been turned into a wonderful shopping district. The towers are lit at night and are spectacular. Located behind the Drum Tower is a market which sells many artworks and local snacks. China's Tang Dynasty (618-907) was the most prosperous and colorful of all of China's ancient Dynasties. It is famous for its arts and poems, dress and culture, and music and dancing.
Visitors to Xi'an get a chance to step back in time and relive this fantastic era at the Tang Dynasty Show. Visitors upon entering the theater are taken to their seats for a dinner of Jiaozi (dumplings). The show is a spectacle of color, culture, music, and dance. The spectacular music and beautiful costumes with long flowing sleeves perfectly match and complement each other.
Visitors to Xi'an often come only for one or two days and visit the most famous sites, but Xi'an has so many more amazing sites to offer visitors. The lesser known, but no less spectacular, Small Wild Goose Pagoda Scenic Area is surrounded around the ancient Small Wild Goose Pagoda. The ancient pagoda is small than the Big Wild Goose Pagoda and more dainty in appearance. The area around the pagoda has been turned into a beautiful garden-like scenic area which includes the Xi'an History Museum. Since it is not as famous as the bigger pagoda, it has fewer visitors and is more peaceful.
Xi'an Great Mosque was first built in 742 during the Tang Dynasty (reign of Emperor Xuanzong, 685-762). Later, it was renovated in Ming and Qing dynasties. Till now, this awesome Islamic building group becomes a renowned tourist attraction at home and abroad, and used by Chinese Muslims (Hui people) as a place of worship.
The 8 Immortals Temple located outside the ancient city wall is an amazing Taoist Temple. The temple tucked away in a residential area is exquisitely designed. It is filled with gardens, ancient buildings, and Taoist monks and nuns. The area is permeated with a feeling of peace and is a wonderful way to spend a few hours while visiting Xi'an.
The Academy Gate and Cultural Street are one of the best shopping places in the whole of China. It is not large, or flashy like many shopping streets, but its atmosphere and the items it offers are simply wonderful. The Culture Street which begins at the Academy Gate is lined with Ming and Qing Dynasty shops. The shops offer beautiful high-quality arts and crafts. Visitors can watch artisans creating paint brushes by hand. Other shops have people carving Xun, an ancient Chinese musical instrument. There are shops that deal in paintings, fans, crafts, and jade and jewelry. It is an amazing place to find unique Chinese items.
Xi'an is famous for its Terracotta Warriors and City Wall, but there is so much more to this fantastic ancient city. Being such an ancient city, Xi'an is filled with things to do. Visitors who spend an extra day or two in Xi'an never regret it and discover so many wonderful sites that they didn't even know existed.
Prefer a tailor-made China tour with Xi'an, contact us now.
What Our Clients Say
"Great Customized Service", "Trip of A Lifetime", "Exceed All Expectations"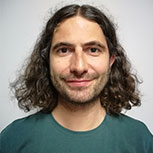 CONTACT A TRAVEL EXPERT
1-to-1 Service | Reply within 24hrs | Expert's Advice
SUBSCRIBE TO WIN A FREE TOUR
Subscribe to our newsletter for a chance to win a 5-day Japan tour for two people! And more insider travel news, exclusive offers, and inspiration will be sent straight to your inbox.