Xi'an Climate
Xi'an city is between the Weihe River in the north and the Qinling Mountains in the south. It is in a favorable geographical location surrounded by water and hills.
Xi'an has a semi-moist monsoon climate and there is a clear distinction between the four seasons. Summer in Xi'an is hot and rainy while winter it is usually cold and dry. Spring and autumn would be the best season to visit Xi'an. Except for the colder winter, any season is relatively suitable for traveling. The below diagram shows the details of the weather in Xi'an.


Xi'an Best Travel Time
Based on an overall consideration, autumn is the best time to do Xi'an tours with its mild temperature. Spring, however, because of occasional sandstorms, has to be the second concern. Furthermore, tourists who are not put off by the coldness in winter can come around the Spring Festival, when various folk festivities are going off, usually in the forms of lantern prohibitions, shadow plays, and Chinese opera shows. Adding to that, delicious snacks from different places and diversity of folk art including paper cuts and peasant paintings will also be staged in this great folk feast.


Xi'an Spring (March to May)
When spring comes, the temperature climbs quickly, though early spring cold often brings the smell of winter back. In March, the average temperature is 7.9C/46.2 F, rising to 14.1C/57.4 F in April, and 19.4C/66.9 F in May. Rainy days in spring take 7-9 days, which cannot make much of a threat to outdoor activities.


Xi'an Summer (June to August)
Summer in Xi'an is characterized by torridity and moistness. There are around 22 days when it is over 35C/95 F. According to people who have experienced summer in Xi'an, nearly every day is oppressively hot; therefore it is often selected as one of the "hot stove cities" in China. Besides, summer takes on 37% of the year's precipitation and half of the year's storms, with 8-11 rainy days every month.


Xi'an Autumn (September to November)
Affected by Pacific Subtropical High, early autumn in Xi'an is also humid. Occupying 19% of the year's total rainfall, wet days averagely count for 12 days. In late autumn, it is mostly fine and cool. The monthly average temperatures are respectively 19.6C/67.3 F, 13.8C/56.8 F and 6.8C/44.2 F, along with an obvious and quick decline.


Xi'an Winter (December to February)
Winter in Xi'an is comparatively warm among the northern cities in China, with the lowest monthly average temperature of -o.5C/31.1 F, despite the might-be -10C/14 F during the cold spell. Rainfall in these months is only 24 millimeters, measuring 4% of the total, making a dry winter.


Contact us for a tailor-made China tour.
What Our Clients Say
"Great Customized Service", "Trip of A Lifetime", "Exceed All Expectations"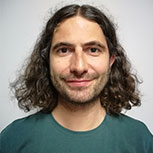 CONTACT A TRAVEL EXPERT
1-to-1 Service | Reply within 24hrs | Expert's Advice
STAY IN TOUCH WITH US
Subscribe to our newsletter so we can provide you with insider travel information, exclusive offers, and discounts.