Located in southern China, Guilin is dominated by the topography of medium-high mountains or low and medium-high mountains. It belongs to the unique karst landform. The climate is mild and the rainfall is abundant in this territory. Since ancient times, Guilin has been famous for its beautiful landscape scenery. Back to 1201, the famous poet Wang Zhenggong wrote the poem "Guilin's landscape is the best in the world" and then this poem became famous all over the world. Nowadays, as one of the first national historical and cultural cities in China, it has gradually developed into a world-famous scenic city. Not only its pleasant scenery but also its profound urban cultural heritage and unique folk culture attract tourists from all over the world.
Top Attractions to Visit in Guilin
1. Li River Cruise Guilin has been known as "Guilin's landscape is the best in the world" since ancient times, and the Lijiang River is affectionately called the Mother River by the people of Guilin. In November 1982, the "Guilin Lijiang Scenic Area" was listed as the first batch of national key scenic spots by the State Council. And then in November 1996, the Lijiang River was listed as one of the 13 rivers which were under national key protection. This river originates from Maoer Mountain, the "first peak in South China", with a total length of 164 kilometers. It flows through many places of Xing An and Ling Chuan which belong to the karst landform. The Lijiang River winds like a Qingluo belt from north to south, and its water is clear to the bottom all year round. There are many mountains on both sides of the strait. When it's sunny, the breeze blows, and there will reflect mountains on the river; when it's cloudy, the clouds and fog will permeate the mountains; when it's rainy, there will also be mists on the river, so tourism in different seasons has its own unique flavor, and tourists will have different experiences when traveling here at different times. If you come to Guilin, the scenery of the Lijiang River is excellent scenery that cannot be missed.
2. The Longji Rice Terraces The Longji Rice Terraces are located in Longsheng Ethnic Autonomous County, 80 kilometers away from Guilin. These terraces are distributed from east to west, from the bottom to the top of the mountain and from the panting valley to the peak surrounded by clouds and fog. The Longji Rice Terrace scenic area is inhabited by some ethnic minorities such as Zhuang and Yao ethnic groups. Visiting this scenic spot can not only see the magnificent natural scenery, but also enjoy unique ethnic costumes, experience ethnic minority cultures, and experience different ethnic customs as well. In the harvest season, large tracts of grain shake with the wind, which creates amazingly beautiful scenery. The people of Longsheng take heaven and earth as a canvas and paint huge natural paintings to the world with their industrious hands. I believe that anyone who sees this view will be deeply shocked by it. Longsheng Rice Terraces Scenic Area combines magnificence and beauty. Here, you can get an in-depth experience of folk culture. In a word, this is an excellent tourist attraction.
3. Shi Li Hua Lang Shi Li Hua Lang is located in Yangshuo, Guilin, with a total length of about ten kilometers. Since the scenery on both sides of the valley is deeply beautiful and picturesque, it is called Shi Li Hua Lang Beauty Spot by the local people. If tourists want to see the beautiful scenery of Guilin, this place is a good choice. Its scenic spots along the road include Moon Mountain, Longjiao Mountain, Butterfly Spring Ornamental Garden and so on. There are some local shops where tourists can rent bicycles and electric bikes. It is recommended that travelers visit here by hiking or renting a bike to ride, since this kind of travel method is not only environmentally friendly and healthy but also allows tourists to choose the scenic spots they are interested in visiting along the road. Here, tourists can enjoy the beautiful landscapes on both sides of the valley, and at the same time, they can put themselves between the splendid mountains and rivers to feel the gifts of nature in their breaths.
4. Elephant Trunk Hill Elephant Trunk Hill, just outside Guilin, suggests an elephant drinking from the river. This hill is located on Lijiang Riverside, Binjiang Road, Guilin. Visitors can get to it by boat or walk along Binjiang Road. As a landmark landscape of Guilin, Elephant Trunk Hill is admired by a large number of domestic and foreign tourists every year. There is a naturally formed round cave of about 150 square meters in front of the mountain, which is called the Water Moon Cave. Whenever the clear river water passes through the cave and the shadow of the cave is reflected on the river, it will form a beautiful view of overlapping the reflection of the river water and the moon. The Lijiang River in the misty rain is the representative scenery of the Guilin landscape. On rainy or foggy days, Elephant Trunk Hill, located on the waterfront of this river, is surrounded by clouds and fog as well. So at this moment, when looking at it from a distance, it is just like a wonderland on the earth that comes from a beautiful ink painting. This view can undoubtedly bring tourists an excellent visual experience.
5. Reed Flute Cave Located in the northwest of the suburbs of Guilin, 5 kilometers from the city center, Reed Flute Cave is a scenic spot where when traveling here, visitors mainly focus on visiting its gorgeous caves and at the same time experiencing its beautiful landscapes. In November 1982, it became the first batch of national key scenic spots promulgated by the State Council. Since then, it has been an important part of the 4A-level scenic spot of the Lijiang River. This cave is about 240 meters deep and the total tour distance is around 500 meters. For thousands of years, under the erosion and dissolution of the groundwater, carbonate precipitates have crystallized and gradually accumulated, thus forming a variety of stalactite wonders. The stalactite of different shapes shines on the colored lights in the cave, which makes tourists feel as if they are in a fairyland. Coming to Guilin, travelers cannot miss this gorgeous strange stone landscape since it will bring them a different experience.
Best Time to Visit
1. Guilin is located at low latitudes and has a typical subtropical monsoon climate, so it has a mild climate and abundant rainfall. Usually, in late May, it will enter the rainy season, and its rainfall will gradually increase. Adequate rainfall not only moisturizes the trees and mountains in Guilin but also covers the landscapes of this city with a layer of tulle to make them more beautiful. Therefore, visiting this place during the rainy season can bring tourists a unique experience.
2. From July to October, the rainy season in this city gradually ends, and the weather gradually becomes hot. It should be noted that summer vacation in China is usually in August and September, which is also the peak season for traveling. At this time, due to the increase in the number of tourists in various scenic spots, hotel accommodation resources will become tight and the traffic will be more crowded. If you plan to travel during these months, please make a reservation in advance.
Recommended Clothes to Bring and Wear
From May to June, the daily maximum temperature in Guilin averages about 32 degrees, but at the same time, because of the heavy rainfall, the climate is humid. With all this moisture, it feels a bit stuffy. Therefore, if tourists plan to visit Guilin in these two months, it is best to bring cool and comfortable clothes with them. The following months from July to October, Guilin is in the middle of summer. At this time, the rainy season is over, but it is followed by the strong sun and high temperatures, and there will be many mosquitoes. So if travelers choose to visit this city in these three months, it is recommended to prepare some cooling items in advance, such as fans, to prevent heatstroke, bring some sunscreen items to prevent sunburn, and bring some medicine to prevent mosquito bites.
Guilin has been famous for its best landscapes for a long time. These beautiful landscapes are the treasures given by nature to not only the people of Guilin but also the people all over the world. This city's unique scenery and urban culture will show tourists the demeanor of a world-class tourist city. Coming to Guilin can not only bring tourists a relaxed and leisurely experience but also give them a good opportunity to leave the city and return to nature. Traveling with Odynovo, you will see the best Guilin scenery on your private trip.
Related Posts You May Like
What Our Clients Say
"Great Customized Service", "Trip of A Lifetime", "Exceed All Expectations"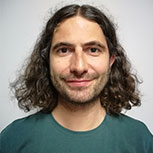 CONTACT A TRAVEL EXPERT
1-to-1 Service | Reply within 24hrs | Expert's Advice
SUBSCRIBE TO WIN A FREE TOUR
Subscribe to our newsletter for a chance to win a free 7-day Peru tour! And more insider travel news, exclusive offers, and inspiration will be sent straight to your inbox.