Badaling Great Wall's Information and Tips
As one of the Seven Wonders of the World, World Cultural Heritage and National Cultural Treasure, Badaling is undoubtedly the brightest star among all walls. It was the earliest part of the wall opened to the world. It's also the "most" one – the most magnificent, most famous, most well-restored, and most crowded part of the Great Wall.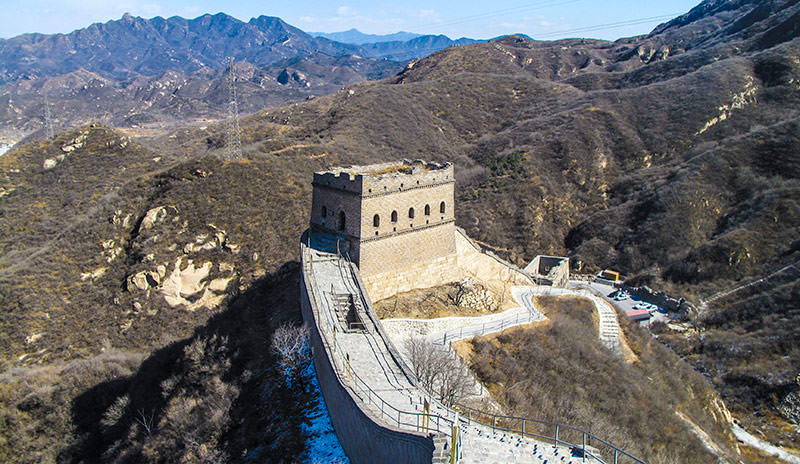 The magnificent Badaling Great Wall
The Great Wall at Badaling section is nestled in Yanqing, northwest of Beijing, around 75 km's away from downtown. It was built during Ming Dynasty (1368-1644) to protect the heartland from being invaded by northern nomads. In order to reinforce the wall, blocked stones were used as major materials in building Badaling; that's why this part of the Great Wall looks so rock-steady. With an average of 7.5 meters in height, and 6.5m in width, the path is very broad at Badaling Great Wall; enough for 10 persons to stand side by side.
"He who has never been to the Great Wall is not a true man", the old Chinese saying indicates Badaling is the most highlighted part among the Great Wall. It's too persuasive! So it attracts millions of people coming to Badaling all year round. Even if being a little touristy, Badaling is still a must go spot especially for those who want to experience a fast and moderate climb/hike on the magnificent Great Wall.
What to do:
1. Badaling Great Wall is suitable for 2-3 hours casual walks.
2. It's still possible to experience less crowded Badaling by walking towards the north side of it where most tourists stop.
3. Cable cars are available at Badaling.
Tips:
1. It's recommended that you prepare comfortable shoes, sunscreen, and sunglasses.
2. To avoid the mass crowd, try not to visit Badaling in weekends and national holidays.
3. Bring 3-4 bottles of water in summer.
4. In winter (after November) and spring (March and April), remember to bring a jacket to keep warm from chilly winds.
Badaling Remnant Great Wall's Information and Tips
The broken wall, scattered bricks, outgrown wild grass and flowers dotted the over 60-degree steep paths; this is the first impression of the wall. Remnant Badaling is a very small part of the Great Wall and it's suitable for a short trip; it's much less crowded that you may only encounter very few visitors during a trip.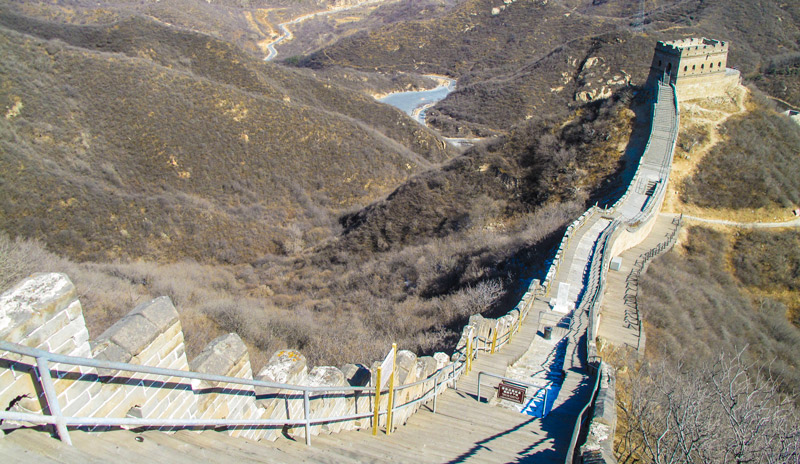 Wooden steps and handrails facilitate climbing Remnant Great Wall at Badaling
Badaling Remnant Great Wall is located at 10 kilometers southwest to Badaling Great Wall; around 1.5 hours' drive from the city center. Compare to the intactness of the wall at Badaling, Badaling Remnant Great Wall is rarely refurbished and thus looks quite broken. Traveling to Badaling Remnant Great Wall is like traveling back in time to where the war was broken out. Damaged wall, collapsed watchtowers, and scattered bricks can easily be found everywhere.
What to do:
1. The whole process of hiking takes about 1.5 hours. It's a short trip but the steep wall may pose difficulties for seniors and disabled to climb.
Tips:
1. The road leading to the Remnant Great Wall at Badaling is bumpy and quite narrow.
2. It takes around 15 minutes to climb to the top of the remnant wall; no more wooden steps and handrails onwards.
More: Mutianyu, Jiankou, Jinshanling, Simatai, Huanghuacheng, Gubeikou
To know more details and tips about the Great Wall, you can reach us via trip@odynovotours.com.
What Our Clients Say
"Great Customized Service", "Trip of A Lifetime", "Exceed All Expectations"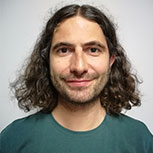 CONTACT A TRAVEL EXPERT
1-to-1 Service | Reply within 24hrs | Expert's Advice
SUBSCRIBE TO WIN A FREE TOUR
Subscribe to our newsletter for a chance to win a free 7-day Peru tour! And more insider travel news, exclusive offers, and inspiration will be sent straight to your inbox.