About This Trip
Use this 14-day journey as a wonderful benchmark when planning a family vacation to China. From ancient Beijing to modern Shanghai, you and your family will marvel at China's iconic landmarks, including the Forbidden City, the Great Wall, the Terracotta Warriors, and the Bund. Additionally, gain a deep understanding of China by practicing Tai Chi in the Temple of Heaven, preparing Chinese dishes with a local family in Xi'an, spending time with the adorable pandas in Chengdu, and taking a cruise along the Li River to take in Guilin's breathtaking karst landscape.
Itinerary Summary
DAY

PLACE

HIGHLIGHTS

1 - 4

Beijing

Great Wall, Forbidden City, Summer Palace, Temple of Heaven

5 - 6

Xi'an

Terracotta Warriors, Muslim Street, Local Family Visit with Cooking Experience

7 - 8

Chengdu

Research Base of Giant Panda Breeding, Wenshu Temple, Sanxingdui Museum

9 - 11

Guilin

Reed Flute Cave, Li River Cruise, Yangshuo Countryside Tour

12 - 14

Shanghai

The Bund, Yu Garden, Shanghai Propaganda Poster Art Center
Collapse All
Itinerary
Day 1: Beijing, Arrival

Welcome to Beijing! Your private tour guide will be waiting for you when you arrive. From the airport to the hotel in downtown Beijing will take around an hour, and your guide will give a brief introduction to Beijing along the way. Recuperate from your flight by taking it easy after checking into your hotel. Most hotels we suggest offer swimming pools, the perfect place for you and your kids to relax.

Day 2: Beijing, Forbidden City

Start your exploration of Beijing with Tiananmen Square - the most important landmark of Beijing. Next to it is the massive wooden palace complex of Forbidden City, which served as the residence for 24 Chinese emperors and their families for 500 years. Walking around the palace with the tour guide, you'll gain a deep understanding of royal life in ancient China.

After that, ride a rickshaw through old narrow paths to explore the winding Hutongs with courtyards, where ordinary people have been living for centuries. Visit a local family here to get a close-up look at how people go through their daily lives.

Day 3: Beijing, Hike on the Magnificent Great Wall

Visit the world-famous Great Wall today, about two hours away from the city center. Mutianyu, the most child-friendly section, provides round-way cable cars to get up and down easily and safely. On the wall, you can do some moderate hiking further up to take in the magnificent scenery.

Return to the city and complete the tour in the Summer Palace, once the most extensive imperial garden in China. A boat ride on Kunming Lake inside the palace can be a fantastic way to wind down the exciting day.

Day 4: Beijing - Xi'an, Temple of Heaven

This morning you will visit the elegant Temple of Heaven, where once the Emperors prayed for good harvests. Today this is a popular park where you can see how local people enrich their daily life after retirement and even follow a master to play Chinese Tai Chi together with locals.

After the tour, be transferred to the airport for your flight to Xi'an. On arrival, your private guide will pick you up and take you to the hotel.

Day 5: Xi'an, Terracotta Warriors

Today's highlight is the awe-inspiring Terracotta Warriors. You have plenty of time to marvel at the grand array of thousands of life-size clay soldiers, horses, and chariots. The interesting thing is that you will find that each statue of the soldier is unique and with its own original image of the Qin people over two thousand years ago. You may even infer their various stories when you look at their faces.

Drive back to the city later and take a relaxing walk around the bustling bazaar streets in Muslim Quarter. You'll observe the religious activities of Chinese Muslims in the century-old Great Mosque within the quarter.

Day 6: Xi'an, Local Family Visit with Cooking Experience

Visit a local family this morning to experience Xi'an culture, especially in the aspects of cuisine. You can chat with local vendors inside a market, communicate with the host, and learn how to make dumplings, hand-pulled noodles, and some other homely dishes.

After lunch, visit the Tang Bo Art Museum for its collection of Shaanxi folk arts, ancient Chinese arts, and artworks by regional contemporary artists. Take the chance to study Chinese calligraphy here. Then, ascend to the Drum Tower to see its assortment of different drums and enjoy an ancient Bells music performance.

Day 7: Xi'an - Chengdu

Head to the railway station to catch your high-speed train to Chengdu.

Upon arrival, be welcomed and escorted to enjoy an authentic Sichuan hotpot, one of the most widely-spreading Chinese flavors around the world. Afterward, walk around Wenshu Temple and enjoy a cup of Chinese tea as the locals do. Finish the day by browsing and shopping on the lovely Jinli Street.

Day 8: Chengdu, Get Close to Cute Pandas

While in Chengdu, the hometown of giant pandas, you can't miss the Research Base of Giant Panda Breeding. Start the tour a little earlier this morning to see more pandas exercising or eating breakfast since 8 to 9 am is when they are most active.

In the afternoon, visit the Sanxingdui Museum, built on the site of Sanxingdui ruins. Discover the lost Shu Kingdom civilization, a significant aspect of Chinese civilization, through the display of gold, bronze, jade, and ceramic relics.

Day 9: Chengdu - Guilin, Reed Flute Cave

After breakfast, the guide and driver will escort you to the airport for your flight to Guilin.

On arrival, your guide in Guilin will pick you up and transfer you to your hotel. Have a detour en route to the most famed and beautiful Karsts cave in southern China, Reed Flute Cave. After checking into your hotel, go for a short walk along Banyan Lake and Cedar Lake to take in the city's scenic surroundings.

Day 10: Guilin - Yangshuo, Cruise down Li River

The Li River cruise is undoubtedly the highlight of any tour to Guilin. Today, a 4-hour leisurely cruise from Zhujiang Pier to Yangshuo town will immerse you in the charming landscapes along the serene river.

After the cruise, be transferred to the hotel for a short break. Later, drive out of Yangshuo to a hand-painted fan workshop, where you can see and participate in the production process.

Day 11: Yangshuo - Guilin - Shanghai

The idyllic countryside of Yangshuo is why so many visitors come here. If you're good at cycling, the best way to enjoy the pastoral views is to ride a bicycle through its tranquil rice paddies, towering peaks, clear waters, and small villages. Or, your driver and guide can show you around the countryside by van.

After the tour, proceed to the airport for your flight to Shanghai.

Day 12: Shanghai, City Sightseeing

After breakfast, go down the Bund's shoreline to admire the charm of Shanghai, where modern skyscrapers coexist with century-old buildings. Visit Yu Garden later to enjoy classical Chinese architecture, sculptures, and carvings. Pause at a silk workshop and then embark on a walking tour from Fuxing Park to Bugaoli to gain insight into the dynamic and colorful urban landscape behind the blazing face of Shanghai. End the tour at the Shanghai Propaganda Poster Art Center, a unique museum that uses thousands of posters to document changes in modern China.

Day 13: Shanghai, Day at Leisure

Today is yours to relax in the hotel or explore further at your own pace.

You can have fun in the magical world of Disney with your kids, visit museums that interest you, such as the Shanghai Natural History Museum, or take a day excursion to the quiet water town of Xitang.

Day 14: Shanghai, Departure

Time to say goodbye now. When you are ready, your guide and driver will pick you up and transfer you to the airport to catch your homebound flight.
Inquire Now
Gallery
Research Base of Giant Panda Breeding, Chengdu

Mutianyu Great Wall, Beijing

Forbidden City, Beijing

Terracotta Warriors, Xi'an

Ancient City Wall, Xi'an

Li River Cruise, Guilin

Reed Flute Cave, Guilin

The Bund, Shanghai

Yu Garden, Shanghai
What Our Clients Say
"Great Customized Service", "Trip of A Lifetime", "Exceed All Expectations"
How It Works
Tell us your tour ideas

Complete our inquiry form

Discuss with a travel specialist

Customize your itinerary

Securely book your tour

Confirm when you're satisfied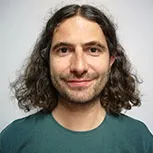 Tailor-make your trip
Any part of this itinerary can be altered to fit your needs, e.g. accommodation, add/skip city, your length.