About This Trip
Kickstart in Beijing and end in Shanghai. This 14-day tour will take you to travel along the ancient Silk Road through China. You will visit the highlights of Beijing, such as the Forbidden City and the Great Wall. Head to Xi'an to discover the mysterious Terracotta Warriors. Go to Dunhuang to visit the famous Mogao Grottoes. Tour Turpan to have a glance at the locals' daily life in Tuyoq Village. Move on to Kashgar to take a city trip with the Idigar Mosque visiting. Before getting home, enjoy some time to explore the old and new in Shanghai.
Itinerary Summary
DAY

PLACE

HIGHLIGHTS

1 - 4

Beijing

Forbidden City, Mutianyu Great Wall, Temple of Heaven, Jingshan Park, The Bird's Nest

5 - 6

Xi'an

Terracotta Warriors, Ancient City Wall, Hanyang Tombs

7

Dunhuang

Mogao Grottoes, Singing Sand Dune, Crescent Moon Spring

8 - 10

Turpan

Gaochang Ruins, Bezeklik Thousand Buddha Caves, Flaming Mountains, Tuyoq Village, Emin Minaret, Karez Irrigation Site

11

Kashgar

Idigar Mosque, Abakh Khoja Tomb, Sunday Bazaar

12 - 14

Shanghai

The Bund, Yu Garden, Yuyuan Market, Fuxing Park, Bugaoli
Collapse All
Itinerary
Day 1: Arrival, Beijing

Welcome to Beijing, the political and cultural hub of China. Meet your tour guide outside the arrival hall and be transferred by private vehicle to your hotel. On the way, your guide give will give you a brief introduction to this amazing city.

Day 2: Beijing

Start your China tour from iconic Tiananmen Square, where you can see the Great Monument to the People's Heroes and the Mausoleum of Mao Zedong. From the square, you'll enter the Forbidden City to marvel at the masterpieces of ancient Chinese architectures and listen to the stories of royal families that have been passed down for centuries. Get out from the royal palace and then proceed to Jingshan Park - an imperial garden in which you can get a full view of the splendid royal palace complex.

Day 3: Beijing

Meet the world-famous Great Wall today. To stay away from the crowds and get a better view, drive a little bit further to Mutianyu. There you can take the cable car to get on the wall, do some hikes on the venerable rampart and enjoy the spectacular landscapes. After getting down by the same cable car (alternatively, you can take the toboggan down with a tiny extra fee), drive about 2 hours back to the city. En route, enjoy an outside view of the Bird's Nest and Water Cube, the main venues of the 2008 Beijing Summer Olympics.

Day 4: Beijing - Xi'an

This morning, head to the Temple of Heaven to appreciate the elegant ancient buildings where the emperor prayed for good harvest annually. After that, stop at a pearl store and then hop on a high-speed train to Xi'an. Arrive in Xi'an after 5.5 hours, be met and transferred to the hotel by your local tour guide and driver.

Day 5: Xi'an

It is the Terracotta Warriors that made the millennium ancient capital of Xi'an famous to the world again. Just an hour's drive from Xi'an, you will find this great army formed by 8,000 life-size pottery soldiers, horses and chariots. From the posture or vivid expressions on the face of each statue, you may read a unique story behind them. Spend around 2 to 2.5 hours there, and then get back to the city to visit the Ancient City Wall and a jade store.

Day 6: Xi'an - Dunhuang

Today head to Dunhuang, a city near the parting of the northern and southern routes that skirt around the impassable Taklamakan Desert. On the way to the airport, a detour to Hanyang Tombs will show you the court life and production of ordinary people in the Han Dynasty about 2,000 years ago.

Day 7: Dunhuang

As one of the most important Buddhist art houses in the world, Mogao Grottoes will treat you will countless art treasures, such as Buddhist sutras, murals, and sculptures. Today your professional guide will escort you to enjoy it firstly and then to the Singing Sand Dune and Crescent Moon Spring, where you can not only appreciate the sunset at the desert but also take part in some optional sand activities at your own cost.

Day 8: Dunhuang - Liuyuan - Turpan

Take a 2.5 hours' drive to Liuyuan Railway Station for your high-speed train to Turpan. Before the train, catch the chance to see Yulin Cave. As a branch of the Mogao Grottos, it gains less attention from the world; however, this hidden gem may give you many more surprises. Arrive in Turpan four hours later and be escorted to your hotel.

Day 9: Turpan

Today you'll visit Gaochang Ruins, Bezeklik Thousand Buddha Caves, the Flaming Mountains, and Tuyoq Village. Exploring these weathered ruins and caves offers you a step back to Turpan's distant past while visiting Tuyoq Village will give you an insight into the vivid local life of today.

Day 10: Turpan - Urumqi - Kashgar

Continue discovering Turpan by visiting Emin Minaret (Sugong Tower), Jiaohe Ruins and the remarkable Karez Irrigation Site. Afterward, drive about 2.5 hours to Urumqi airport for your flight to Kashgar. When you arrive, your local tour guide will pick you up and transfer you to your hotel.

Day 11: Kashgar

Your Kashgar city tour includes Idigar Mosque, China's largest mosque that can accommodate up to 20,000 worshippers, Abakh Khoja Tomb and Sunday Bazaar, an important market along the Silk Road with a history dating back to 2,000 years ago. All of them will take you back to the past to imagine the once prosperity of this Silk Road town.

Day 12: Kashgar - Urumqi - Shanghai

Fly to Shanghai with a connecting flight in Urumqi. The flight from Kashgar to Urumqi will take about 2 hours while the flight from Urumqi to Shanghai will take around 4.5 hours. It is a long journey today. On arrival, your local guide and driver in Shanghai will meet and escort you to your hotel where you can take a good rest.

Day 13: Shanghai, City Sightseeing

Today's tour starts from the Bund and covers Yu Garden, Yuyuan Market, Jade Buddha Temple, a silk workshop, and a relaxing walk in Fuxing Park, where you can see the locals dancing, playing cards, playing Tai Chi and badminton. Afterward, see classic lane residences at Bugaoli and taste local dim sum at Sipailou.

Day 14: Shanghai, Departure

Time to say goodbye. When you are ready, your private guide and driver will pick you up and transfer you to the airport for your return flight.
Inquire Now
Gallery
Forbidden City, Beijing

Mutianyu Great Wall, Beijing

Terracotta Warriors, Xi'an

Mogao Grottoes, Dunhuang

The Sing Sand Dune, Dunhuang

Gaochang Ruins, Turpan

Emin Minaret, Turpan

Idigar Mosque, Kashgar

The Bund, Shanghai
What Our Clients Say
"Great Customized Service", "Trip of A Lifetime", "Exceed All Expectations"
How It Works
Tell us your tour ideas

Complete our inquiry form

Discuss with a travel specialist

Customize your itinerary

Securely book your tour

Confirm when you're satisfied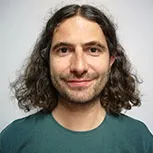 Tailor-make your trip
Any part of this itinerary can be altered to fit your needs, e.g. accommodation, add/skip city, your length.