About This Trip
You'll begin your journey in Chengdu, where you'll be delighted by charming pandas. Then, take in various Buddhist heritages, including Leshan Giant Buddha and Mount Emei. Travel to Guizhou, a fascinating area rich in different ethnic cultures. You'll explore the Qingyan Ancient Town and Jiaxiu Pavilion in Guiyang, discover Zhaoxing Dong Village, and hike through the Tang'an Rice Terraces. You'll enjoy a scenic Li River cruise tour and a relaxed rural time in Guilin.
Itinerary Summary
DAY

PLACE

HIGHLIGHTS

1 - 2

Chengdu

Research Base of Giant Panda Breeding, Wenshu Temple

3 - 4

Leshan, Mt. Emei

Leshan: Giant Buddha

Mt. Emei: Baoguo Temple, Golden Summit

5 - 6

Guiyang

Qingyan Ancient Town, Jiaxiu Pavilion

7 - 9

Zhaoxing

Zhaoxing Dong Village, Basha, Tang'an Rice Terraces Hiking

10 - 11

Guilin

Li River Cruise, West Street, Yangshuo

12

Hong Kong

Departure
Collapse All
Itinerary
Day 1: Arrival, Chengdu

Welcome to Chengdu!

Your private guide will meet you at the arrival hall of the airport, transfer you to your hotel in downtown and help you check in. After that, you will enjoy the refreshment on your own.

Day 2: Chengdu, Giant Panda

Born with charming naivety, panda is the superstar of this city and even China. They are usually more active in the early morning. It is suggested to arrive at Chengdu Research Base of Giant Panda Breeding around 8:30 am so you can see these lovely animals enjoying their playing time and breakfast.

After a pleasant morning, return to the city area to visit the Wenshu Temple. You may meet many locals who worship and burn incense there, stroll in the garden, or enjoy afternoon tea. It is a good chance to taste a cup of local tea and experience the slow pace of Chengdu. Besides, Wenshu Monastery has a lovely garden in the temple, and local people often stroll in it, and the most interesting part is to see old men carrying their bird cages so that the birds can get some fresh air.

Day 3: Chengdu - Leshan - Mt. Emei

Drive about 2 hours to Leshan to marvel at the 71-meter-high Giant Buddha. You can climb to its head to get an up-close and feel its magnitude or take a boat cruise on Lejiang River to get a full view of its grandness.

Afterward, proceed to Mt. Emei, visit Baoguo Temple and overnight at a nearby hotel.

Day 4: Mt. Emei - Chengdu

Start from Baoguo Temple station, you will take 2-hour tour bus to Leidongping. Later, walk 30 minutes to Jieyin Palace to take a cable car (7-8 minutes) up to appreciate the natural scenery around Golden Summit.

After visiting, descend by another cable car, and then take a bus to Wannian Temple parking lot (1.5 hours). Hop on one cable car up to visit the Wannian (Myriad Years) Temple that is the field for Samantabhadra.

Afterward, descend by cable car again and take tour bus back to Baoguo Temple, where your driver will pick you up and transfer you back to Chengdu (about 2.5 hours on road).

Day 5: Chengdu - Guiyang

Free morning on your own to refresh up.

In the afternoon, be transferred to the railway station for your high-speed train to Guiyang. On arrival, your tour guide will pick you up and transfer you to your hotel.

Day 6: Guiyang, Qingyan Ancient Town

Built as a military fortress, the 600-year-old Qingyan Ancient Town is laid out with lots of Ming and Qing buildings and guarded by strong city walls. If you like, you can climb to get a better view. The main street in the town is lined with various shops. You may like to walk into the rear of the town to see the villagers and try some local snacks.

Later on, return to the city to get a glimpse of the urban landscape by wandering through Jiaxiu Pavilion and a market that sells birds, flower, antique and craftwork.

Day 7: Guiyang - Congjiang - Zhaoxing

Head to Zhaoxing by a high-speed train to Congjiang Railway Station, where your tour guide from Guilin will pick you up and take care of you in the following days. The train will take around 1.5 hours on the road. Upon your arrival, you will visit Zhaoxing Dong Village, which is famed as the Village of Drum Towers and the biggest village of Dong Minority group.

Day 8: Zhaoxing, Minority Villages

Discover Dong and Miao villages dotted in the picturesque mountains. The first one is Xiaohuang, an isolated village where the locals have kept their old customs intact; followed by Huanggang, another Dong village where you can listen to the beautiful song of Dong - a means of communication created to express the villagers feeling; followed by Basha, a Miao village where women and men in traditional costumes comb sophisticated hairstyles. Finally, return to Zhaoxing with stop at Zhanli Village.

Day 9: Zhaoxing - Guilin

Drive to Tang'an Village, hike for about 3 hours, cross beautiful rice terraces to Zhaoxing Village; then get on your private car and head to Congjiang Railway Station for a high-speed train to Guilin. On arrival, your driver will pick you up and transfer you to your hotel.

Day 10: Guilin - Yangshuo

Check out in the early morning, take 50 minutes to the dock to start your boat cruise on the scenic Li River. Along the river, you will be inspired by breathtaking views with peaks and pinnacles, crystal-clear water and picturesque pastoral countryside scenery. The cruise usually takes around 3.5 to 4 hours, and subjects to the water condition.

Disembark the cruise in Yangshuo, walk through the West Street and then be transferred to your hotel out of the town and enjoy your time in such idyllic countryside.

Day 11: Yangshuo, Free Day

Enjoy your full free day at your leisurely pace.

Day 12: Yangshuo - Guilin - Hong Kong, Departure

Say goodbye to Guilin but your unforgettable memories.

Free time until be transferred to the airport in Guilin for your flight to Hong Kong, where you can connect your homebound flight. Hope your travel with Odynovo again!
Inquire Now
Gallery
Chengdu Panda Breeding Base

Leshan Giant Buddha

Mt. Emei

Zhaoxing Dong Village, Guiyang

Local People in Zhaoxing Dong Village

Tang'an Village, Guiyang

Li River Cruise, Guilin

Yangshuo Countryside

West Street, Guilin
What Our Clients Say
"Great Customized Service", "Trip of A Lifetime", "Exceed All Expectations"
How It Works
Tell us your tour ideas

Complete our inquiry form

Discuss with a travel specialist

Customize your itinerary

Securely book your tour

Confirm when you're satisfied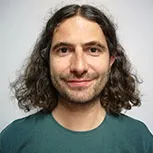 Tailor-make your trip
Any part of this itinerary can be altered to fit your needs, e.g. accommodation, add/skip city, your length.