About This Trip
Have a better understanding of the culture and history of China during this 14-day tour. You will see the Badaling Great Wall and glance at the traditional lifestyle in the hutongs in Beijing, explore the mysterious Terracotta Warriors in Xi'an, and walk into the Yu Garden in Shanghai to learn about the Chinese classical garden. Go to Henan, where you will tour the Luoyang Longmen Grottoes, enjoy a Kung Fu Show in the Shaolin Temple of Dengfeng, and visit the Yellow River Scenic Area in Zhengzhou. Besides, travel to Nanjing to enjoy a sampan tour along the Qinhuai River.
Itinerary Summary
DAY

PLACE

HIGHLIGHTS

1 - 3

Beijing

Badaling Great Wall, Forbidden City, Beijing Hutong, Sacred Road, National Stadium, Water Cube

4 - 6

Xi'an

Terracotta Warriors, Ancient City Wall, Hanyang Tomb, Tang Dynasty Show

7 - 9

Henan

Luoyang:

Longmen Grottoes, White Horse Temple

Dengfeng:

Shaolin Temple, Kung Fu Performance

Zhengzhou:

Yellow River Scenic Area, Henan Museum

10 - 11

Nanjing

Sun Yat-sen Mausoleum, Yangtze River Bridge, Nanjing Museum, Confucius Temple, Nanjing City Wall, Zhonghua Gate, Qinhuai River Sampan Tour

12 - 14

Shanghai

The Bund, Yu Garden, Former French Concession, Nanjing Road, Xintiandi, Jinmao Tower
Collapse All
Itinerary
Day 1: Beijing, Arrival

Say Hello to China, an ancient oriental land. Upon your arrival at Beijing airport, your local guide is ready to welcome and escort you to your hotel. The rest of the day is yours to relax and recover from jet lag.

Day 2: Beijing, City Highlights Tour

This morning, you will first visit the historic Tiananmen Square and then explore the mysteries of the magnificent Forbidden City, home to China's emperors for over 500 years.

In the afternoon, you will visit Beijing's ancient hutongs by rickshaw and see how people have lived in this wonderful city for centuries and then go on your tour to a pearl store.

Optional: In the evening, you will be taken to witness the excitement of the traditional Kung Fu Show.

Day 3: Beijing, Great Wall Tour

Great Wall, the 8th Wonder of the World, is your first stop today. You will be transferred to tour the Badaling Great Wall, the best-restored and most representative part of the Great Wall. Stretching for 4,000 miles along mountain ridges, it was a great defensive system having protected China from nomad's invasion.

Descending the wall, you'll take a leisurely stroll along the Sacred Road, a royal path with vivid statues of divine beasts and officials serving emperors' afterlife. On the way back to the city, you can take some pictures in front of the National Stadium (Bird's Nest) and Aquatics Center (Water Cube).

Day 4: Beijing - Xi'an

After breakfast, your local guide will escort you to the airport for your flight to Xi'an. Upon your arrival, your local guide will meet you and then visit the near-by Hanyang Tomb, the tombs of Emperor Jing and his wife of Han Dynasty (202 BC - 220 AD), to see the valuable cultural relics and precious unearthings.

After having a rest in your hotel, you will visit the venerable Big Wild Goose Pagoda, which is the symbol of Xi'an.

Day 5: Xi'an, Terracotta Warriors

This morning, you will marvel at the incredible Terracotta Warriors, the burial grounds of Emperor Qin Shihuang with its thousands of life-size Terracotta Warriors and Horses, assembled to guard his afterlife.

In the afternoon, you will step on the Ancient City Wall of Xi'an, the largest and best-preserved city wall in the world, and drop by at a jade gallery. In the evening, you will have a delicious dumpling dinner and enjoy the fabulous Tang Dynasty Show.

Day 6: Xi'an - Luoyang

After breakfast, you will travel to Huxian County to appreciate the famous Farmers Painting. Here you will walk into a farmer's house, witness how the intriguing countryside landscapes were skillfully painted by local farmers, talk about their farming life and have a special homemade lunch with them.

Later, be transferred to the railway station for an express train to Luoyang, the capital of nine dynasties in history. Upon your arrival at Luoyang station, your local guide will meet you and take you to your hotel.

Day 7: Luoyang - Dengfeng

You will take a morning excursion to the Longmen Grottoes. Known as "a treasure house of Buddhist art", it is one of the three grandest grottoes in China, with 2,345 caves and over 100, 000 various Buddha statues. After that, you will visit the White Horse Temple, the first Buddhism temple in China 1,900 years ago.

In the afternoon, head to Dengfeng (1-hour drive) to visit Songyang Academy and the Star Watching Observatory, which are newly enlisted as a World Heritage site in August, 2010. You will stay overnight at the Dengfeng Town, Zhengzhou.

Day 8: Dengfeng - Zhengzhou, Shaolin Temple

The renowned Shaolin Temple is your first stop today. Reputed as the cradle of Chinese Kungfu, the martial art, this temple is often referred to as one of China's oldest temple. You will enjoy the stunning live Kung Fu Performance in the temple and visit the venerable Forest of Dagobas.

Later in the afternoon, be driven to Zhengzhou to view the magnificent Yellow River, the mother river of China, at the beautiful Yellow River Scenic Area.

Day 9: Zhengzhou - Nanjing

This morning you will go to Henan Museum to learn more about this fertile land from which China initiated to expand its territory thousands of years ago.

After that, be transferred to the airport for the flight to Nanjing. Upon your arrival in Nanjing, one of China's four greatest capitals in history, your personal guide will meet you and escort you to your hotel.

Day 10: Nanjing

Today, you will visit the famous Sun Yat-sen Mausoleum. Located on the Purple Mountain, it is the burial ground for Dr. Sun Yat-sen who is considered as the Father of China. Here you will witness how he grew up from a professional doctor to a leader of the Chinese revolution in the 1900s.

In the afternoon, you will set foot on the Yangtze River Bridge, a pride of Nanjing which broke many records. It is the first modern bridge designed and built completely by Chinese, the first bridge crossing the Yangtze River and the longest bridge in China. Later on, proceed to the historic Nanjing Museum, noted for its enormous collections of Ming and Qing imperial porcelain.

Day 11: Nanjing

On this day, you will stroll atop the Nanjing City Wall and see the remarkable Zhonghua Gate, the only remain of the thirteen original city walls of Ming Dynasty some 600 years ago. Pay a visit the famous Confucius Temple to know more about this sagacious man as well as his often-talked anecdotes, and take a sampan tour along the Qinhuai River to appreciate the traditional architecture and nice city views.

Disembarking the sampan, you'll explore the adjacent free market.

Day 12: Nanjing - Shanghai, the Bund

Be free until a private transfer to the airport for a flight to Shanghai. After your arrival in Shanghai, China's most cosmopolitan city, your personal guide will meet you and escort you to your hotel.

In the afternoon, you will take a stroll around the Bund and the famous Nanjing Road. Later, drop by at a silk factory to discover how silk is produced and get a terrific bird's eye view of Shanghai from the Jinmao Tower.

Day 13: Shanghai, Yu Garden

On this day, you will visit the Shanghai Urban Planning Exhibition Center, which chronicles Shanghai's past, present, and future. Later, you will proceed to the Yu Garden, one of the four most beautiful gardens in China and sample some flavorful snacks at the bustling Yuyuan Market, followed by a trip to the former French Concession, taking a stroll around the cobbled streets of beautiful French style, before visiting the bustling Xintiandi to enjoy the city's colorful nightlife.

Day 14: Shanghai, Departure

After the 13 days' marvelous sightseeing in China, it is the time to bid farewell to China. You will be free to relax in the hotel or continue your self-guided exploration of Shanghai until being escorted to the airport for your flight back home.
Inquire Now
Gallery
Kung Fu Performance, Dengfeng

Shaolin Temple, Dengfeng

Longmen Grottoes, Luoyang

Forbidden City, Beijing

Badaling Great Wall, Beijing

Terracotta Warriors, Xi'an

Ancient City Wall, Xi'an

The Bund, Shanghai

Yu Garden, Shanghai
What Our Clients Say
"Great Customized Service", "Trip of A Lifetime", "Exceed All Expectations"
How It Works
Tell us your tour ideas

Complete our inquiry form

Discuss with a travel specialist

Customize your itinerary

Securely book your tour

Confirm when you're satisfied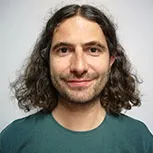 Tailor-make your trip
Any part of this itinerary can be altered to fit your needs, e.g. accommodation, add/skip city, your length.