About This Trip
On this two-week tour of China, you'll see the iconic sites and explore the ancient Silk Road. Say hello to the lovely pandas in Chengdu. Behold Terracotta Warriors, Ancient City Wall, Hangyang Tomb in Xi'an. Then you'll fly to Dunhuang to see the famous Mogao Caves. Besides, you can enjoy a breathtaking view of Singing Sand Dune and Crescent Spring. On the way from Dunhuang to Liuyuan, you'll visit another stunning cave - Yulin Cave. Several days later, you'll explore Turpan and Kashgar in Xinjiang. The highlights include Bezaklik Thousand Buddha Grottoes, Flaming Mountain, Jiaohe Ruins, Sunday Bazaar, Id Kah Mosque, etc. The last stop is Beijing, where the Great Wall, Forbidden City, Summer Palace, and Temple of Heaven await.
Itinerary Summary
DAY

PLACE

HIGHLIGHTS

1 - 2

Chengdu

Chengdu Research Base of Giant Panda Breeding, River View Tower Park, Jinli Street

3 - 5

Xi'an

Terracotta Warriors, Ancient City Wall, Hangyang Tomb

6

Dunhuang

Mogao Caves, Singing Sand Dune and Crescent Spring

7

Dunhuang - Liuyuan - Turpan

Yulin Cave

8 - 9

Turpan

Gaochang Ruins, Bezaklik Thousand Buddha Grottoes, Flaming Mountain, Tuyoq Village, Emin Minaret, Jiaohe Ruins

10

Kashgar

Sunday Bazaar, Id Kah Mosque, Abakh Khoja Tomb

11 - 14

Beijing

Great Wall, Forbidden City, Summer Palace, Temple of Heaven
Collapse All
Itinerary
Day 1: Arrival, Chengdu

Welcome to panda's hometown - Chengdu! On arrival, your personal guide will greet you with a welcoming name board and escort you to the hotel by 1-hour drive.

Day 2: Chengdu

As the national treasure, panda should be the most important purpose for you to Chengdu. Besides pandas, Chengdu will show you more with its easygoing lifestyle and diverse local cultures. Today, you will enjoy both.

In the morning, depart for the Chengdu Research Base of Giant Panda Breeding at 8:00 am, spend about 2 hours there seeing the cute pandas feasting on delicious breakfast and taking enjoyment in their playtime.

In the afternoon, wandering around the River View Tower Park, go to experience local people's tea culture or watch them playing Chinese mahjong. Before ending the day tour, you will have a leisurely walking on the bustling Jinli Street.

Day 3: Chengdu - Xi'an

Free time in the morning. You can do further exploration of the city or treat yourself with some special local food. In the afternoon, take a high-speed train for 4 hours to Xi'an. This millennium ancient capital of Xi'an was the starting point of the famous Silk Road in the "Marco Polo Travels" by Italian explorer Marco Polo.

Upon your arrival, your personal tour guide will meet you and accompany you to the downtown hotel.

Day 4: Xi'an

After breakfast, drive about one hour to Lintong to visit the Terracotta Warriors, one of the wonders of the world. You must be amazed by the thousands of vivid clay soldiers and chariots at real size.

In the afternoon, get back to the city and visit the Ancient City Wall, the symbol of Xi'an.

Day 5: Xi'an - Dunhuang

Today, fly to Dunhuang, a place close to the parting of the northern and southern routes that skirted the impassable Taklamakan Desert. On the way to the airport, a detour to Hanyang Tomb will show you the court life and production of ordinary people in the Han Dynasty about 2,000 years ago. Different from it, the Terracotta Warriors will demonstrate you the military power of the Qin Dynasty which was just before the Han Dynasty.

Day 6: Dunhuang

Located in the southwest of Dunhuang city, Mogao Caves are considered to be the largest and richest Buddhist art gallery in the world. Today you will be in close contact with it to marvel at the historical art gems of Buddhist sutras, murals and sculptures.

After that, continue to the Singing Sand Dune and Crescent Moon Spring, where you can not only appreciate the sunset at the desert but also be able to take some sand activities at your own expense.

Day 7: Dunhuang - Liuyuan - Turpan

Drive about 2.5 hours to Liuyuan railway station for your high-speed train to Turpan. On the way, stop at Yulin Cave. As a branch of the Mogao Grottos, it gains less attention from the world; however, this tranquil place may give you much more surprise.

Arrive in Turpan 4 hours later and then be escorted to the hotel.

Day 8: Turpan

Your first day in Turpan will be filled with Gaochang Ruins, Bezeklik Thousand Buddha Caves, the Flaming Mountains and Tuyoq Village. If the exploration of these weathered ruins and caves will take you to a distant past, then the visit to Tuyoq Village will present you the lively and vivid local life of today.

Day 9: Turpan - Urumqi - Kashgar

Further discover in Turpan with Emin Minaret (Sugong Tower), Jiaohe Ruins and the time-honored Karez Irrigation Site. Afterward, drive about 2.5 hours to Urumqi airport for your flight to Kashgar.

When you arrive in Kashgar, a local tour guide will pick you up and transfer you to the hotel.

Day 10: Kashgar

The city tour in the city of Kashgar includes Id Kah Mosque - the largest mosque in China, Abakh Khoja Tomb and Sunday Bazaar which was a pivotal trading point along the Silk Road over 2,000 years. All of them will take you back to the past to imagine the once prosperity of the Silk Road town.

Day 11: Kashgar - Urumqi - Beijing

Head to Beijing by air with a connection at Urumqi airport. The flight from Kashgar to Urumqi will take about 2 hours, while the flight from Urumqi to Beijing will take another 4 hours. It is a long journey today.

On arrival, your local tour guide in the capital city of Beijing will transfer you to the hotel to have a rest.

Day 12: Beijing

As the political center of present China, Tiananmen Square is something you should not miss in your China tour; as the heart of power in ancient China, the Forbidden City, of course, can't be missed either. After getting out of the palace, you can go to the royal garden - Summer Palace to relax your spirit.

About 40 minutes will be spent on the square, 2.5 to 3 hours in the Forbidden City and 1.5 hours at the Summer Palace.

Optional: At night, you may like to treat yourselves with a fantastic Kung Fu Show. It is a charging item and your tour guide will be glad to help you make the arrangement.

Day 13: Beijing

It's great to enjoy your China journey, including the memorable tour to the Great Wall.

Take about one hour to the Temple of Heaven to appreciate the beauty of Chinese traditional architecture, and then you will proceed to the magnificent Mutianyu Great Wall. You can take a cable car to get up, hike on it for 1.5 to 2 hours according to the will, and then get down by a cable car as well. Finish the tour at around 4:00 pm and then drive back to downtown Beijing.

Day 14: Beijing, Departure

It is the farewell day! Before being transferred to the airport, you may have some free time to walk around and search for some small gifts for your friends.
Inquire Now
Gallery
Research Base of Giant Panda Breeding, Chengdu

Terracotta Warriors, Xi'an

Mogao Caves, Dunhuang

Crescent Moon Spring, Dunhuang

Flaming Mountains, Turpan

Jiaohe Ruins, Turpan

Id Kah Mosque, Kashgar

Mutianyu Great Wall, Beijing

Forbidden City, Beijing
What Our Clients Say
"Great Customized Service", "Trip of A Lifetime", "Exceed All Expectations"
How It Works
Tell us your tour ideas

Complete our inquiry form

Discuss with a travel specialist

Customize your itinerary

Securely book your tour

Confirm when you're satisfied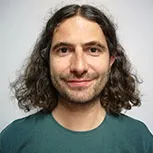 Tailor-make your trip
Any part of this itinerary can be altered to fit your needs, e.g. accommodation, add/skip city, your length.