Besides being one of the most picturesque cities in China, Guilin's local cuisine is quite special. Being located on the beautiful Li River, fish is a large part of people's diets. Rice noodles are famous throughout China. A visit to Guilin just isn't complete without sampling some of the local food.
Guilin Rice Noodles:
The noodles of Guilin are famous throughout China and can be found in places such as Shanghai and Hong Kong. Of course, for the most authentic Guilin Rice Noodles, visitors must eat them in their hometown, Guilin.
The rice noodles are made from oil and rice flour. The noodles are cooked in broth and served in a bowl of soup made from pork, beef, garlic, peanuts, peppers, and radishes. The peppers are added by the diner, so visitors who do not like spicy food can simply not add them.
It is a staple of Guilin people's diet and is a wonderful and cheap dish. During meal times the many small rice noodle restaurants are always packed with diners.
Yangshuo Beer Fish:
Yangshuo Beer Fish is Yangshuo's most famous dish. It is made from freshly caught Li River carp. The fresh fish is fried in a wok along with beer, hot and green peppers, garlic, onions, celery, tomatoes, soy, and sugar. Visitors are amazed at how delicious the fish's skin is and how fresh and tender the meat is. Eating Yangshuo's beer fish will be an unforgettable culinary experience.
Yangshuo's famous West Street has many restaurants serving this delicious dish. The Tao's Authentic Beer Fish and The Older Sister of Peng's Beer Fish come highly recommended.
Griddle Cooked Beef Steak:
Girdle Cooked Beef Steak (Niu Pai Gan Guo) is one of Guilin's most well-known local dishes. This kind of beef steak is cooked with different seasonings, such as chili, cassia bark, and fennel. It is similar to eating hot pot, except no broth is used in the wok. Diners can control the heat to cook the meat to their specifications.
The griddle-cooked beef steak tastes spicy, and its flavor is unique. It is very different from that a Western steak. If desired, diners can add some beer to the wok to make the steak even tastier. After the steak is finished, vegetables, bean curd, pickled cabbage, noodles and a bowl of broth can be added to the wok and cooked in the steak's juices.
This delicious dish can be found at most hot pot restaurants in Guilin and Yangshuo.
Zongzi(traditionally Chinese rice pudding):
A dumpling made of glutinous rice wrapped in bamboo leaves, Zongzi has a history of over 2,000 years. It is most famous for its connection to China's Dragon Boat Festival. This festival honors the great poet Qu Yuan who lived in the Warring States Period (403-221 BC), who is unhappy with the political situation and committed suicide by drowning himself. The local people fearing that Qu Yuan's body would be consumed by fish threw Zongzi into the river to feed the fish.
Zongzi can be filled with a variety of fillings. There are bean Zongzi, chestnut Zongzi, pork Zongzi, and lotus seed paste Zongzi, just to name a few. In China, different areas have different styled fillings. Guilin, for example, has traditionally made Zongzi stuffed with taro, pork, preserved pork, and chestnuts. The best part about this traditional Chinese food is that it can be refrigerated and when wanted, just heated in a microwave.
Luohanguo:
Fructus Momordica, called Luohanguo in Chinese, is primarily grown in southern China's Guangxi Province, with the majority coming from the mountains of Guilin. In China, traditional Chinese doctors have used Luohanguo as an expectorant, to fight heat stroke, acute or chronic throat inflammation, aphonia, and chronic cough for centuries.
The sweet compounds from Luohanguo are about 250 times sweeter than cane sugar and are extremely low in calories so it is a good natural sweetener for patients who suffer from diseases that forbid ingesting sugar, such as diabetes, adiposity, high blood pressure, and cardiopathy.
It has been reported that the residents who live near Yongfu and Lingui Counties (of Guilin), are recognized as having an unusually high number of residents living to age 100 years or more. Some people attribute this to the consumption of Luohanguo.
The dried fruit may be bought in almost all the Guilin markets. The outer surface of the dried fruit is round and smooth, dusty yellow-brown or dusty green-brown. It is covered with fine, soft hair. The fruit is covered by hard but thin skin. The entire fruit, including the seeds, has a nice sweet flavor. Luohanguo is best steeped in tea.
Lipu Taro Looped Meat:
Lipu Taro Looped Meat is a famous traditional dish served in the traditional Guilin banquets. It is always found during festivals or important events. This dish is made of taro from Lipu County (104 km south of Guilin) combined with streaky pork, red pepper, garlic spread, Guilin fermented bean curd, wine, honey and many other seasonings.
Before the streaky pork and taro are steamed in bamboo steamers, they must be deep-fried in vegetable oil. The finished dish is golden in color and aromatic. The taro's flavor and the pork's freshness blend perfectly to create a wonderful dish.
In addition, this dish has certain health benefits, such as eliminating heat and purging fire, as well as softening the complexion. This famous dish is available at almost every restaurant in Guilin.
Chicken with filed Snails:
In Chinese, these snails with their distinctive spiral shells are known as "Field Snails" as they are often found in the rice paddies or fields. They are also found in the Li River and its tributary, the River Yulong. Chicken with filed Snails is a very popular dish in Guilin.
Li River Fish Soup:
Li River Fish Soup is a delicate, non-spicy dish that brings out the freshness of the fish and is both refreshing and delicious.
Liquan Beer:
The local famous brand Liquan Beer is noted for its fresh, refreshing natural taste and has won many awards. It is an essential ingredient in Yangshuo's beer fish.
Contact us for a customized China holiday incl. Guilin.
What Our Clients Say
"Great Customized Service", "Trip of A Lifetime", "Exceed All Expectations"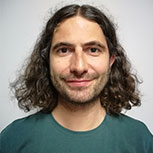 CONTACT A TRAVEL EXPERT
1-to-1 Service | Reply within 24hrs | Expert's Advice
SUBSCRIBE TO WIN A FREE TOUR
Subscribe to our newsletter for a chance to win a 5-day Japan tour for two people! And more insider travel news, exclusive offers, and inspiration will be sent straight to your inbox.