Suzhou is famous for Chinese landscape gardens with traditional Chinese architecture. It is near to Shanghai, so it contains a lot of fashionable elements to see in your Suzhou tours. After enjoying the amazing landscape gardens, there are still a lot of things to do to know the city. In it, you may appreciate not only the traditional culture of China but also the fashionable elements of Western countries. The nightlife and entertainment in Suzhou are also wonderful.
First, the Guan Qian Street and Shi Quan Street are the busiest streets in Suzhou. They are commercial streets combining entertainment, restaurants, shopping and tour. These two streets are must for tourists. You can enjoy the refreshing elements here.
Second, tourists should not miss the Shantang Street. This street has a history of more than 1100 years. There are a lot of old architectures here. It is between the Hu Qiu Mountain and the most thriving parts of Suzhou, so it becomes more important. Many famous works referred to it. Visitors may appreciate the amorous feelings of the water town, Suzhou. There are full of neat clothes shops, which are favorites of most young people. Here, there are full of Suzhou snacks and all kinds of fashionable food in other countries, such as Korean cold noodles and Japanese sashimi. Especially at night, the business is quite good.
Third, going to Eunuch Lane to eat delicious food is a must. Eunuch Lane is the most famous cate street in Suzhou. It is near the thriving Guan Qian Street. All the famous Suzhou restaurants are located in this street. All kinds of dishes are waiting for guests to taste. It will satisfy your appetite. At night, people are eating barbecue or other dishes with friends and their family. How cozy it is!
Fourth, going to bars is an indispensable choice at night. In Shi Quan Street, there are varieties of bars suitable for different people. Listening to soft music, drinking beers, it is full of romantic atmosphere. In the Shantang Street, there are also many bars of reminiscence style. Whatever you talk about business stuff or meet friends, going to bars is a good choice.
Fifth, the traditional art of Suzhou, Kun Qu and Ping Tan are the treasure in the drama field of China, just like the Beijing Opera. Ping Tan is sung by Suzhou dialect accompanying three-string and lute. It can be seen in the landscape gardens here and there. At night, tourists usually can enjoy the performance in the theater. Elder people love these two art styles very much.
Besides, there are also other ways of entertainments in Suzhou. Young people like to go to Disco halls and KTV to reduce the pressure. Romantic people like to go to coffee bars to enjoy leisure. Old people like to go to tea houses to talk about things in daily life. Many fashionable ladies like to go to the Yoga gyms or hot spring spas to enjoy their pastime.
All in all, there are so many ways of entertainment and colorful nightlife in Suzhou. Tourists must appreciate not only the beautiful landscape gardens but also the amazing culture of Suzhou.
Need further information about Suzhou travel? Check out our Suzhou Travel FAQ.
Contact us for more China tours or tailor-make your tour with Suzhou.
What Our Clients Say
"Great Customized Service", "Trip of A Lifetime", "Exceed All Expectations"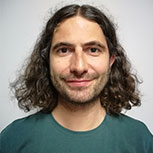 CONTACT A TRAVEL EXPERT
1-to-1 Service | Reply within 24hrs | Expert's Advice
STAY IN TOUCH WITH US
Subscribe to our newsletter so we can provide you with insider travel information, exclusive offers, and discounts.