The China visa-free transit tour is available again now! Visitors holding valid passports or other international travel documents from select countries, including the United States, Canada, the United Kingdom, and Australia, are eligible to stay in China for up to six days without a visa if they have confirmed onward tickets and seats on international flights to a third country or region. Some of the best destinations in China are among the 144-hour visa-free cities, such as Beijing, Shanghai, Hangzhou, Suzhou, and Chengdu.
Want to make the most of your stay? Contact us to customize your China transit tour or make a perfect combination of your multi-country tour in Asia.
Transit Tours in Beijing
In 144 hours, you may see the best of Beijing without a visa, from iconic sites like the Great Wall, the Forbidden City, the Temple of Heaven, and the Summer Palace, to authentic Chinese cuisines and traditional Chinese culture.
Transit Tours in Shanghai and Nearby Cities
Breathtaking skyline, historical sites, and water towns are all available on your transit in Shanghai. Following are some hand-picked tours for your inspiration about how to explore Shanghai and its nearby cities. If you want to make the most of the 144 hours visa-free period, tell us your interest, and you'll get a tailor-made private vacation in China.
Transit in Xi'an / Guilin / Chengdu / Kunming
What Our Clients Say
"Great Customized Service", "Trip of A Lifetime", "Exceed All Expectations"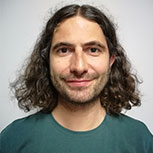 CONTACT A TRAVEL EXPERT
1-to-1 Service | Reply within 24hrs | Expert's Advice
FAQs
Which cities are implementing visa-free policies in China?

The following twenty cities have implemented a visa-free policy of 144 hours: Beijing, Tianjin, Shijiazhuang, Qinhuangdao, Shanghai, Hangzhou, Nanjing, Shenyang, Dalian, Qingdao, Chengdu, Xiamen, Kunming, Wuhan, Guangzhou, Shenzhen, Jieyang, Chongqing, Xi'an, and Ningbo.

If you transit in Guilin, Harbin, or Changsha, you don't need a visa within 72 hours. Besides, a 24-hour visa-free transit stay is available in most Chinese cities.

Who can enjoy 144-hour visa-free policy?

Travelers who hold a passport from one of the following 53 eligible countries can enjoy a 6-day visa-free stay when transiting in China:

6 countries in the Americas: the United States, Canada, Brazil, Mexico, Argentina, and Chile.
2 countries in Oceania: Australia and New Zealand.
39 countries in Europe: Albania, Austria, Belarus, Belgium, Bosnia, Bulgaria, Croatia, Cyprus, Czech Republic, Denmark, Estonia, Finland, France, Germany, Greece, Herzegovina, Hungary, Iceland, Ireland, Italy, Latvia, Lithuania, Luxembourg, Macedonia, Malta, Monaco, Montenegro, Netherlands, Poland, Portugal, Serbia, Slovakia, Slovenia, Spain, Sweden, Switzerland, Romania, Russia, United Kingdom, and Ukraine.
6 countries in Asia: South Korea, Japan, Singapore, Brunei, the United Arab Emirates, and Qatar.

How do I get a 144-hour visa-free transit in China?

If you are a citizen of one of the 53 eligible countries mentioned before, with the following documents, you can get a 144-hour visa-free transit in China.

At the time of entrance, your passport must be valid for at least six months.
A confirmed seat and departure date for an onward flight to a third nation.
A valid visa (if required) for the destination country.
Completed arrival and departure cards.

How Are the 144 Hours Calculated?

The clock starts ticking on the 144 hours following arrival at midnight. If you arrive in Beijing at 8:00 a.m. on August 1st, your 144 hours will begin at 00:00 on August 2nd, and you will have until 23:59 on August 7th to complete your visit.

Some airports, however, have their own requirements, such as starting the clock upon landing or when the visa-free travel permit is issued. Make sure you know the airport's unique rules before you get there.

What if something out of my control prevents me from leaving on time?

The Municipal Public Security Bureau is where you must go to get a visa if circumstances beyond your control, such as a canceled flight, prevent you from leaving on time. To avoid this kind of accident, it is highly recommended that you space out some time when making a transit tour plan and never be too near the edge of the visa-free period.
More Popular China Theme Tours
China City Breaks
Interested in a tour of a single city in China? Here are some of China's most visited cities that just might strike your fancy. No matter if you want a basic overview of the city or a more in-depth look at it, our experts can make an itinerary that fits your needs.