RMB Exchange Rate & Currency Converter
China Currency
The Renminbi (RMB), China's legal currency, is issued and controlled solely by the People's Bank of China. RMB exchange rates are decided by the People's Bank of China and issued by the State Administration of Foreign Exchange, the latter exercising the functions and powers of exchange control.
1 Renminbi Yuan (CNY; symbol ¥) = 10 jiao/mao or 100 fens. Notes are in denominations of ¥100, 50, 20, 10, 5 and 1. Coins are in denominations of ¥1, 5 and 1 jiao/mao. Counterfeit ¥50 and ¥100 notes are commonplace.
Currency Exchange
CNY is not traded outside China. Foreign banknotes and traveler's cheques can be exchanged at branches of The Bank of China. In hotels for tourists, imported luxury items such as spirits may be bought with Western currency. Scottish and Northern Irish banknotes cannot be exchanged.
Credit/Debit Cards and ATMs
American Express, Diners Club, MasterCard and Visa are widely accepted in major provincial cities in designated establishments. ATMs can generally be found in airports, hotels, shopping centres and banks. Credit cards are often unlikely to be accepted away from the major cities.
Traveler's Cheques
To avoid additional exchange rate charges, travelers are advised to take traveler's cheques in US Dollars.
Resource links:
---->Bank of China (English)
---->Latest Exchange Rates published by Bank of China (Updated daily)


See the top10 China tours or contact us for a tailor-made China tour.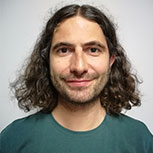 CONTACT A TRAVEL EXPERT
1-to-1 Service | Reply within 24hrs | Expert's Advice